SteemChurch: If we can't see or hear God, how do we know he exists?
Ladies and Gentlemen of the SteemChurch,
'Peace be with you'
---
The existence of God!
Atheists, agnostics and intellectuals - so caught up in the importance of their own existence, are often quick to deny the existence of God, through one simplistic question -
'If I can't see or hear God, how can He exist?
And with this one question they consider themselves to be superior to 2,000 years of Christian literature.
Let us now examine.
---
Dare to Trust God.
The idea behind this sermon is derived from this post by @scarletmedia
https://steemit.com/christianity/@scarletmedia/dare-to-trust-god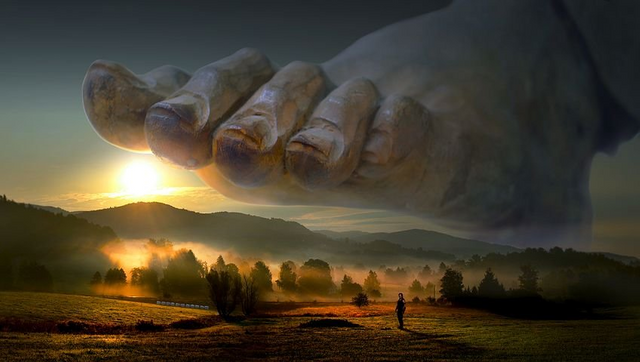 The introduction:
"Now don't push the term faith at me," a lawyer barked out during a court section recently. "The word is like a red flag. I resent it. I see nothing wrong with 'Prove it to me first, then I'll believe' ".
And subsequently the response of our favourite rodents. Yes our two tiny friends can be annoying at times, then at other times they produce some true pearls of wisdom - in this case:
"We mice feel faith; and hope; and love; and we feel our creator. God is not an entity we can see or hear. If the creator of the Universe was to set foot on Earth - the planet would crumble under the weight. Which is why he must work through other senses and through people. We simple mice get it. Can't understand why the so called 'intelligent' don't. Good post ScarletMedia."
---
The mice are absolute CORRECT.
We know that God doesn't appear before us as a person. Or as a voice for all to hear. Or as an object to touch.
We have learned through our Christian studies that God is a part of us, with us all the time. And we don't communicate with him through sight, or sound, or touch, or smell, or taste - we communicate through feelings, emotions and prayer.
---
John 4:24
English Standard Version (ESV)
God is spirit, and those who worship him must worship in spirit and truth."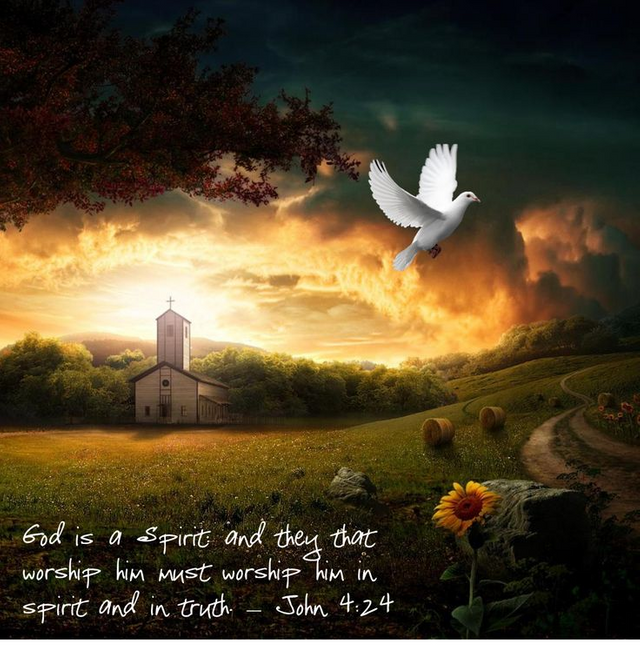 ---
Responding to doubters.
In your lives you will come across doubters and they will ask of you the question this Knight shown above. And the best way to respond to them in SirKnight's opinion - put questions back to them. None of which can be answered by reference to the 5 senses.
Do you love your wife and children? (How do you know you do?)

Do you have high hopes for the future? (Can we see this hope?)

Do you have faith in your friends and family? (Prove it!)
Then you can get a little more scientific:
Do you believe in Atoms - proton, neutrons, electrons - how do you know they exist if you can't see them?

If there is no Creator - what came before the Big Bang?

Does 'time' exist? You can't see or hear 'time'.
There would of course be many more questions - let us share them in the comments.
---
Understanding what God is.
This Knight sees God as an omnipresence (present everywhere) and omniscience (all-knowing), but not an omnipotent (all-powerful) spirit. There is enough evidence in the Bible to say that God cannot (perhaps will not), directly impact upon humanity. More so He does guide our course through indirect influences - such as control over elements and working through people.
Perhaps the mice are right in their theory. If God was to focus all of his power directly on Earth at any given moment, the outcome for the Earth and maybe the rest of the Universe might be catastrophic.
---
This Knight now wishes to end with one final thought.
If there was an evil that wished to enslave humanity. This force of evil would need to do three things:
Destroy LOVE for others.
Destroy FAITH in others.
Then finally destroy all HOPE.
But to do all of this - the evil must first destroy our love and faith in God.
We must never let this happen.
---

---
OUR CRUSADE FOR FREEDOM BEGINS WITH OUR FAITH IN GOD

---