You are viewing a single comment's thread from:
RE: SteemChurch: If we can't see or hear God, how do we know he exists?
This Knight sees God as an omnipresence (present everywhere) and omniscience (all-knowing), but not an omnipotent (all-powerful) spirit.
Hello @sirknight, with all due respect, I'd like to point out a few things regarding the above statement.
If the bible refers to God as Omnipotent, why should we say otherwise.
If you truly believe that, "God is a spirit and they that worship Him must worship Him in spirit and in truth"... You should also believe that He is Omnipotent because that's the Truth.
There is enough evidence in the Bible to say that God cannot (perhaps will not), directly impact upon humanity.
I will like to see those evidences. Well, except you mean physical impartation...
More so He does guide our course through indirect influences - such as control over elements and working through people.
Does this not prove Gods Omnipotence?
A good example: He owns and controls the air we breathe. With a snap of His fingers, He can seize this air and we will cease to exist. That's a direct impact!
My God is Omnipotent
For further understanding of the word OMNIPOTENT. Here is a screenshot of the meaning of the word: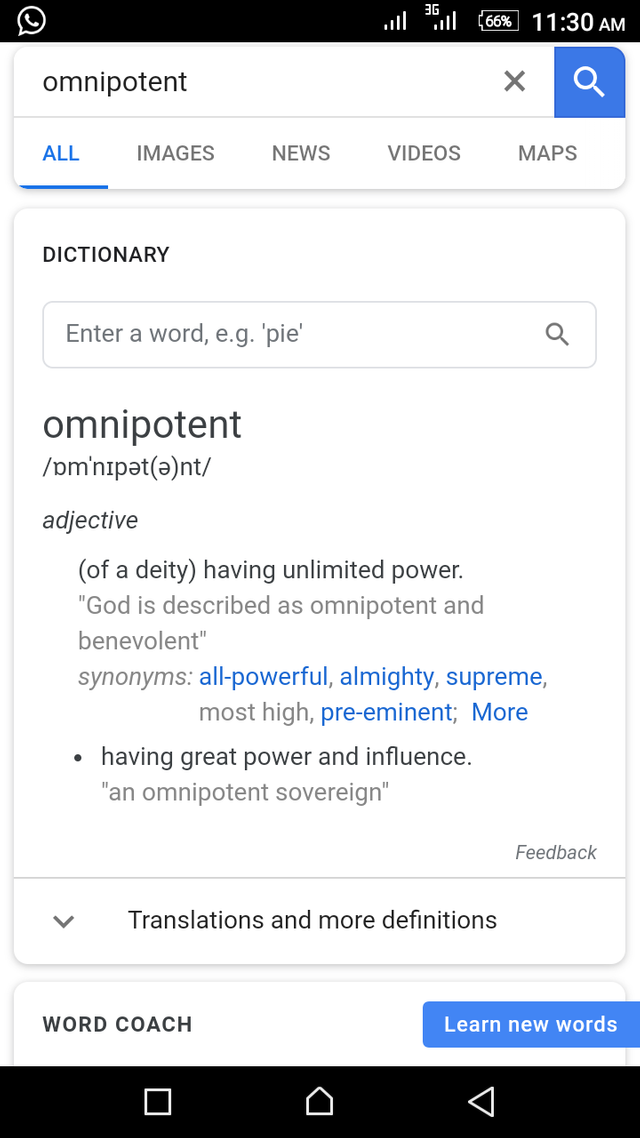 Now, compare it with whom you serve.
Have a blessed week