ON THIS DAY, BEING THE 11TH DAY OF DECEMBER IN THE TWO THOUSANDTH AND SEVENTEENTH YEAR OF OUR LORD JESUS CHRIST, THE VERY FIRST CHURCH OF THE BLOCKCHAIN IS ESTABLISHED:
FULL TITLE: THE HOLY CHURCH OF CRYPTOGRAPHY, BLOCKCHAIN & STEEM
SHORT TITLE: STEEMCHURCH
ORDER: THE ORDER OF SIRKNIGHT
ACCOUNT: @steemchurch TAG: #steemchurch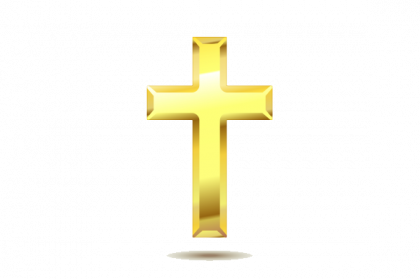 ---
Revelation 3:20
New International Version
Here I am! I stand at the door and knock. If anyone hears my voice and opens the door, I will come in and eat with that person, and they with me.
---

---
SteemChurch
Welcome Brothers and Sisters.
SirKnight will speak not now of this burdensome gift which hast been bestowed upon him - for at this time it is simply noted that Steemit's most noble, honorable, yet humble soul will now search the Realm of Steemit for the 12 fabled Apostles of the Blockchain.
However, SirKnight stated in an opening sermon to parishioners:
'For too long this world has been damned by greed and corruption; and now we stand upon a precipice. We either accept enslavement, or we crusade against it.'
He continued:
'We have been gifted a technology in cryptography and blockchain which could end the bondage stemming from invisible and evil dictatorship and grant us freedom - real FREEDOM!!'
'As our ancestors did in the past, we must again embrace the values and virtues of Christianity and refocus on our family, our community, our humanity.'
'And we must fight - we must fight against corruption, against central banking, against big government, against consumerism and against debt and tax enslavement'
---
WILL YOU JOIN THE CRUSADE FOR FREEDOM?

---
Credits:
http://www.pngmart.com/image/2846
http://www.moroni10.com/signs_last_days.html
http://moziru.com/explore/Silhouette%20clipart%20holding%20hand/
---