Welcoming a Missionary brother - @Atese to the Sc-n Community | Account Created using INVITE Token on Steem-Engine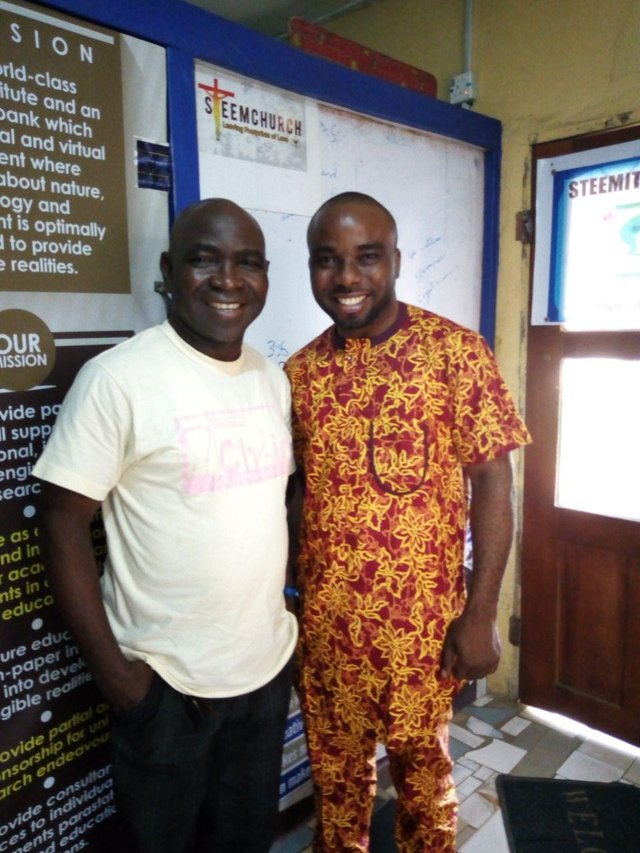 PREAMBLE
All glory, honour and praise to the God and Father of our Lord Jesus Christ, who foreknew us and had predestined us for the sake of His glory and Power. I @Uyobong, am a witness that God is never taken unawares. He carefully weaved every part of us as recorded in Psalm 139. Every bit of our walk in life had been well designed by God and encrypted in the volumes of books (Hebrews 10, 5, 7). It therefore falls within our responsibility to seek out and live pout what we were designed for.
I am so excited to announce that gently, we are beginning to create the impact we desired. For about Eight (8) months now, my hub in Uyo has been dedicated to promoting Steem and @Steemchurch activities. I am proud to flaunt Steemchurch banners and images around the office because I have received value from this community. This is the kind of promotional activities we all can venture for our community of choice.
In one of the days, a Missionary- Pastor Cletus Andrew who is dedicated to spreading the goodnews of the gospel to the interior forsaken Northern parts of Nigeria. Even with the spate of insecurity, he is always on the GO for the sake of souls. He has been a great encouragement to me and I thought it wise to tell him about @Steemchurch so his journeys can be leveraged and supported. He obliged and I helped him create an account @ATESE using INVITE Token mined through delegation of #PAL to @Steem.ninja.
It is awesome the awesome developments on Steem blockchain especially with Steem-engine. We encourage our parishioners to gather the knowledge and learn through this development. You can lookup how INVITE tokens are mined here and here. You can delegate a portion of your Steem Power or Staked PAL tokens to be able to receive INVITE tokens after 7 days. It is a cool way to help every user to be able to invite their friends and family to STeem freely even with your low Resource Credit. Below are screen proofs of the successful purchase of account with INVITE token. However, a more detailed tutorial on account creation will be shared on @Uyobong.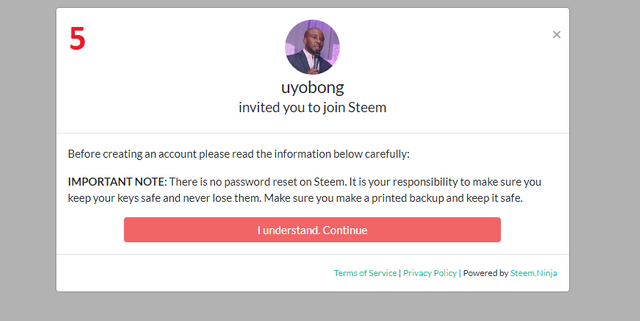 Hurray, Our First @Sc-n Powered Account has been Created
The leader of @Sc-n @Uyobong decided to make the first donation of 1 INVITE to help Steemchurch Nigeria to create a free account for @Atese which is translated as teacher. He also made a donation of 15 SP to the newly created account. @Atese has already made his introduction blog and so we enjoin all to follow and curate his blog.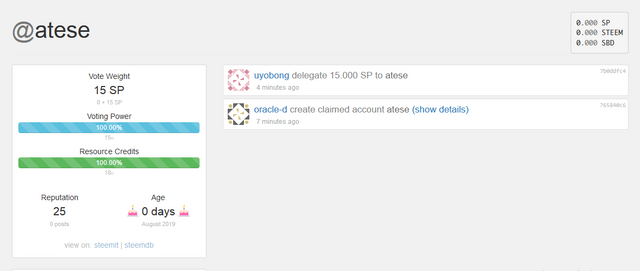 I also guided @Atese to have his Telos account created with username "Atese.jc". This will qualify him to also receive HEARTs and ACORN blessings daily.
God bless the Steemchurch Family!
UPCOMING PROJECT
While exposing the first strategy for our grand project in Nigeria, #ChristOurHope, we did elucidate in this post, the specific steps to be taken in @Sc-n towards restoring hope to Nigerians as follows:
Discipleship trainings educational institutions and churches to open up Christians to the true knowledge of God and God's expectation. We hope to raise men like Daniel, Joseph, who will rise to the ranks in politics and governance , yet will NOT compromise their faith.
Blockchain Awareness Campaigns in Schools and Public places.
Educational/School Support programs.
Environmental Rehabilitation programmes
Agricultural Innovations and developments.
Life Skills acquisition trainings
SALUTATIONS

2. Delegate SP to @Sc-n
4. Resteem our submissions for wider reach.
5. Declare your Membership to @Sc-n and @Steemchurch
Every parishioner that makes that declaration will be awarded a Certificate of Membership signed by @Sirknight. The certificate is beautifully designed by brother @edxserverus. Feel free to use your certificate and our newly created banners as footers for your #sc-n and #steemchurch posts.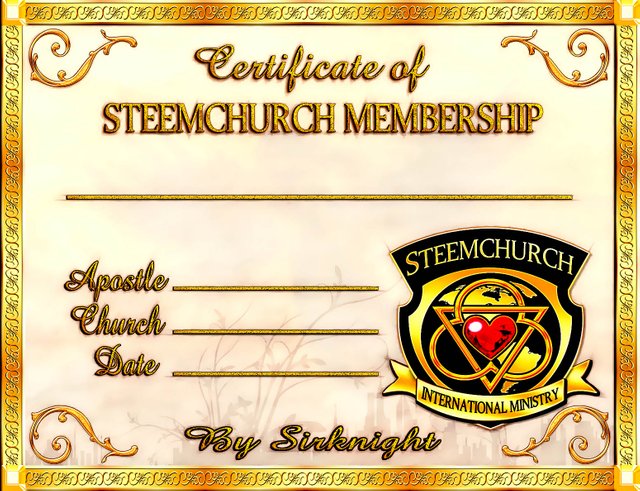 This is our 15th Blog in this New leadership created this day 02/08/2019 at 15:00 (GMT+1)
Long Live @Steemchurch International Ministries
Long Live Steemchurch Nigeria - @Sc-n
Long Live Nigeria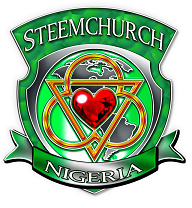 @UYOBONG
Your Chief Servant
---
Posted via Marlians.com