Is masturbation actually a sin before God?..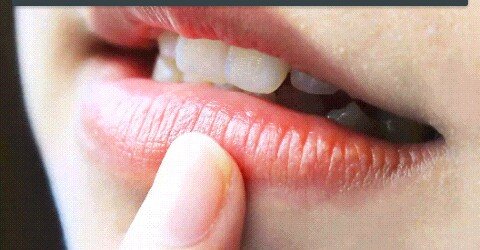 Browsing through the internet, making a research on how to be a hot and sexual satisfying lover, I read many articles connoted to the subject, I found among many of them masturbation, which have held me in captive for many years now.
Even when it came to my heart that I am practicing what is evil before God, it's still very difficult for me to do away with it.
Sometimes, I feel like its alright because, I heard some of the preacher saying that, its not a sin to masturbate, but down in my heart, I feel condemned whenever I masturbate, I asked myself many times its such practice a sin?.
Those days I always console myself that such act is not evil before God, but something keep telling me, son! You are going the wrong way, because, there is a way that seems right unto a man but the end is death;
Whatever thing you are doing, don't fail to visualise the end...
When I started this evil that have eaten me up like a cancer, it was simple but stopping, is like battling with dragon, this has led me to the understanding that, this is indeed from the pit of hell.
There is spirit behind everything we do, either good or bad.
To humans, its our desire to stop whatever evil we are doing one day, but when we are set to stop or turn to good, those evil spirit makes it difficult or impossible for us to do away with it, but only God can deliver us.
What leads you into masturbating if its not lust of the flesh that refused to disappear from your subconscious mind, the Bible called it immortality and lack of self-control.
Bible says; distance yourself from them, if you are still among them, please for the love of God, come out of them and be dedicated to God, Paul advice; to avoid hearing among you sexual immortality, let every man marry.
Masturbation is sin before God and man, forget about the beautiful articles written about it, that it enhance ejaculation and so on...don't engage in it, the end of it is destruction.
It's biological advantage is doubted, it is harmful to your body.
Stopping it wasn't easy for me, but God found me and I. found the strength to say no whenever the urge arises.
You can still stop it, only with your determination, get to know He who said that masturbation is a sin, when you have finally known Him, then you will receive the strength and grace to view things with His eyes, then you won't struggle to hate masturbating....God's word said "the fear of the lord is by hating evil".
Hate evil and love God
People says; there is no smoke without fire, for you to make the smoke to vanish, you must put off the fire first...
Stopping masturbation requires some practical steps, those things, places, pictures and positions that ignites the urge.
Do away with all pornograhic materials, delete them all from your electronic devices.

When the urge arises, look for the Bible, or a person to discuss a different matter.

Pray to God for His intervention, because He promised to be our helper even in times of trouble.
You are not alone, Jesus is with you.