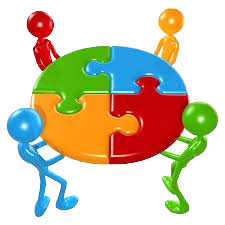 Good evening beloved steemchurch community.
First of all, I would like to thank you for all the initiatives, ideas, visions and projects you have made, contributing primarily to the extension of the Kingdom of God on earth, blessing lives through your financial, spiritual and physical contributions, and above all by giving a smile long and wide of our Venezuelan territory being of great blessing for the most destitute, thus fulfilling the mandate of the Lord Jesus Christ:
Love each other.
For this reason, the words that I express in this writing do not fully express the great magnitude of this beautiful work of bringing heaven to earth through love for others as Mother Teresa of Calcutta said:
Wherever you go expresses love, first in your home, your wife, children, neighbor. Do not let anyone come to you without leaving you better and happier. Be the living expression of God's love ... expressing love in your face, in your smile ...

This is a source of inspiration and an example to follow that if it is possible to bless lives with small gestures of love that please the heart and soul of the people, well I confess that, despite having little time in steemit, their example of generosity and detachment demonstrated with the experience has served as a guide reminding me that famous phrase written by the master of eloquence (Paul) inspired by the Holy Spirit:
It is more blessed to give than to receive.

Hech 20:35
Finally, I express my gratitude towards steemchurch with a small contribution from SP in order to be a coparticipant of this enormous work reaching the needy through love following the example of the Lord:
Give of grace, what grace you received.
Mat 10: 8.
I also put at your disposal the human resource with the purpose of helping you in any project that goes in favor of the common welfare.
I pray the Blessed One to bless your life and attract you after his son.