Promo-Mentors Partners With Fundition to Show The World What Steem Can Do! #Steemchallenge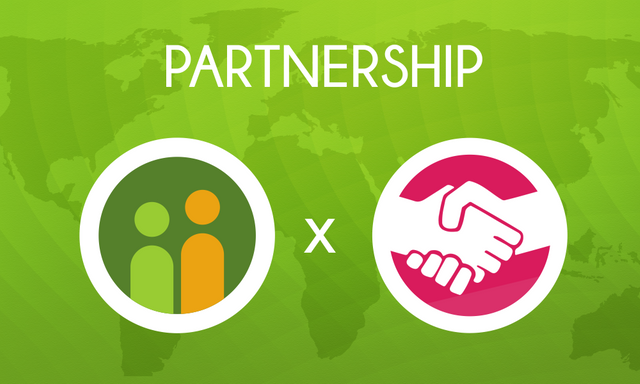 We are happy to announce that we have partnered with @Fundition on our project to massively spread awareness of Steem on social media. We can not be more excited about this as we have been preparing this project for the last four months (link to initial post) and with the support of @Fundition, today we are proud to present to you:



Getting Steem to the masses by spreading out videos about Steem on social media. We want to spread awareness to people all around the world, about what people can do with the same amount of Steem. We will start out with 5 Steem, which is around 5 US dollars in today's prices. Some people are only able to buy a Starbucks coffee with the current value, and others are able to do their groceries or buy a nice present with that amount. It doesn't matter, what we want, is to show people that it is possible to earn cryptocurrency (Steem). However we don't want to send out the wrong message that everyone can be rich through Steem, but just that Steem is here and that it has real monetary value.

Create a video showing how you can spend 5 Steem (you don't have to sell your Steem for fiat)
Spread this on Social Media
Make a Steemit post, and submit it to us through our website. Submission page
The Steem doesn't actually need to be sold for fiat money. In many places this is not possible, but it would be a cool addition to the video to show people how you can sell Steem for your currency.
More details can be found on the submission page. The challenge is ongoing so there is no dealine.


Naturally, we want to support you guys with the video creation which is why:
We will feature videos on our blog and website for which you can earn up to 50% of the post rewards depending on how much traction your video got and other actions. More details on the Submission page.
Fundition will give your Steemit post a nice upvote of $2 if you have met the minimum requirements.
We have weekly workshops and courses on how to promote your social media blog in our Discord server. Invite link
To start this off with a bang, there will be a (very friendly!) contest with a time frame of 2 weeks to enter. We are going to hold multiple contests with each a different theme and Steem prizes to help you all with thinking what to do with 5 steem. The contests are an addition to the ungoing challenge, and will allow everyone the opportunity to sponsor the participants and the project itself.
The first contest will be announced after this post!


To give you guys an idea on how this project could look like on the web we have linked a few videos below of Steemians on how they approach the Steem challenge!
Note: the videos below were made with different requirements than the ones on the Submission page.
Cooking food for children in Venezuela by @cindycam
Buying a present for fathers day by @kaizag



Do you need help to start? Do you want to offer your help? Join our Discord community (invite link) to get in contact with others!
For collaboration you can contact @futurethinker#8830 on discord.
Links
Promo-Mentors
Website https://promo-mentors.com/
Youtube https://www.youtube.com/channel/UCV6WoR4lwBqBoHcqEZDiCcg/featured
Twitter https://twitter.com/promomentors
Medium https://medium.com/promo-mentors
Fundition
Website https://fundition.io/
Facebook https://www.facebook.com/funditionofficial
Twitter https://twitter.com/funditionio