After last weeks contest where I gave away 5 Steem Basic Income shares I have decided to host another, and am trying to make this a weekly thing. I truly believe in this initiative as a way to help new Steemians find their feet.
Thanks to all the participants from last week and congratulations to the winners:
@verhp11
@johngreenfield
@tonie
@dee-y
And the random resteemer is @cinderz
You should start getting upvotes from an SBI account in the next few days on your posts :) If this doesnt start after a few days let me know and I will follow up.
Additionally @simplymike was kind enough sponsor last weeks contest, and will be giving away an additional 5 SBI shares! Thanks so much for the support! Im unsure how he plans to distribute these but if you havent been picked as a winner by me you may still have a chance to win!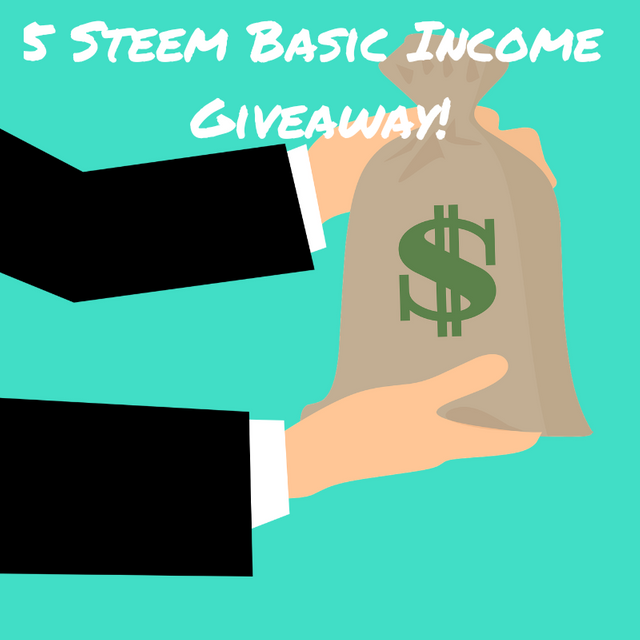 What is Steem Basic Income?
Before I get onto the topic for the contest I quickly want to explain what Steem Basic Income is. From the @steemitbasicincome blog:
Steem Basic Income is a social experiment to bring a basic income to as many Steemians as possible. Members join by sponsoring others into the program. Steem Basic Income is delivered through providing regular upvotes to member content.
So basically I will sponsor the winners with share/s in Steem Basic Income and they will receive ongoing upvotes on their posts from SBI - a great way to motivate and encourage minnows to keep on Steeming!


For more information about Steem Basic Income check out this blog by @steembasicincome
The Contest
Im sticking with the theme of helping other Steemians. So, to enter this contest write an original post outlining an initiative (more than one would be great!) related to Steem - for example, Dtube, Dustsweeper, GINAbot etc, and explain how it is used and how it can be helpful to fellow Steemians. Shoutouts to fellow Steemians who are running projects/blogs which are helpful are also appreciated!
Two intiatives which I love are steem.supply and Steemspectacles - Steem.supply I have been using for a while now and I just stumbled across steemspectacles.
Steem.supply
Steem.supply takes the hassle out of tracking your expected payouts and it shows all of your future payouts for posts and comments, and also tells you your approximate account value in USD - I love this as the account value on Steemit is a bit deceptive as it doesn't take into account the changing value of SBD.
To analyse your account simply go to steem.supply/@yourusername
Steem.supply is run by Steemit witness @dragosroua, who also has an awesome blog!
Steemspectacles
Steemspectacles provides an analysis of your followers such as 'most loyal' and 'most influential'. It also tells you about 'ghost' followers and 'dead' followers so you know how many people are actually engaged in your conent.
To give it a try visit teh website here
Contest rules and fine print
To enter the contest, as I mentioned you just need to write a post about a page/intiative or Steemian that you think your followers would benefit from and how to use them, and use the tag
#steeminitiatives
so that I can find your posts. Feel free to leave a link to your post in the comments below! I will do my best to upvote all entries (depending on VP, and how many entries there are!).
After the payout of this post I will select the winner/s and provide a summary post with links to the winners so they can gain some more exposure.
Upvoting and resteeming this post isn't required will help build the prize pool.
Prizes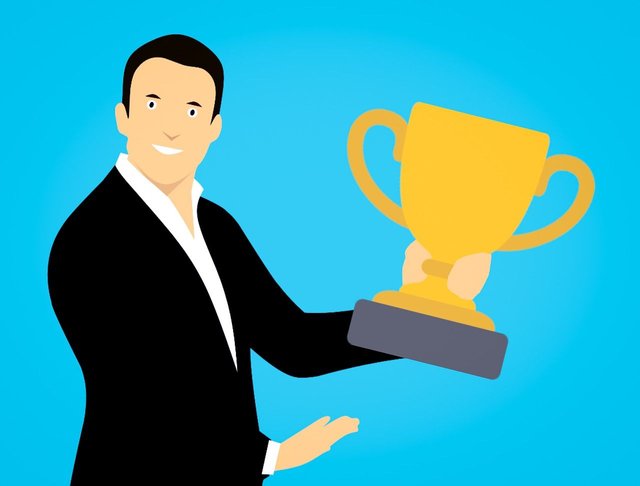 I will start the prize pool with 5 Steem Basic Income shares, spread across the winners, but, at my discrepancy will increase the prize pool if I get significant payouts from this post
4 Basic Income Shares will be spread across those who write posts, and 1 share will be offered to a random person who Resteems this post!
Thanks for reading, and I look forward to reading your blogs - remember this is about helping out new Steemians, so that we can increase user retention.