Steem Business Alliance Open for Business - Join our Discord to be Part of the Discussion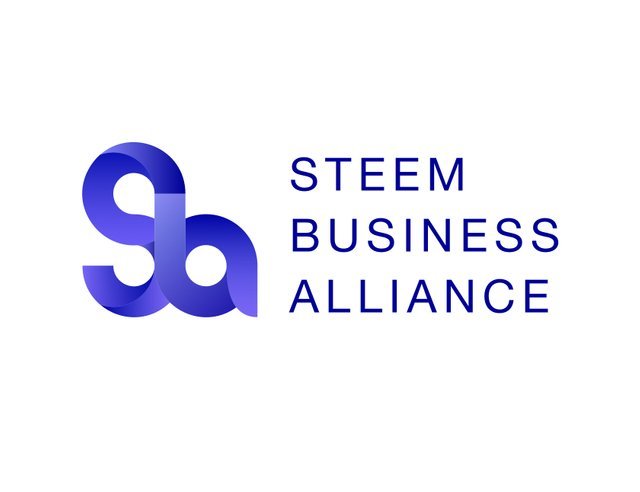 Governance Process Feedback
The Steem Business Alliance has internally finalized its governance process. Using this as a guideline, we want to invite the Steem community, from businesses to projects to individual members to have a say in how the SBA governance process develops.
You can see more about the general principles of the governance process

HERE
This feedback period will last for 3 months following which the SBA governance process will become a public document.
In order to do this, we have opened up our discord server so that we can start the dialogue.
What to consider
We would like you to consider the following main points when you come along to the discord:
What can you bring to the SBA and business on Steem in General?
What would you like to see the SBA do for businesses on Steem?
How to best govern such a project?
Meeting Schedule
At present, the SBA meets every Wednesday. In order to account for the global scope of the Steem community, its projects and businesses, the SBA has an Asian Time zone meeting one week and a US time zone meeting the next week. At present, meetings are only open to members of the SBA.
Asian time Zone Meetings are on even numbered weeks, held at 0830 UTC, 1630 Hong Kong, 1730 Seoul, 2030 Aukland
US time zone meetings are on odd numbered weeks held at 1930 UTC, 1530 NYC (EST), 1230 PDT
This being week number 21 and therefore an odd-numbered week, it will be a US time zone Meeting this week (today, Wednesday 22nd May 2019).
See below for an image of the meeting schedule for the next few weeks.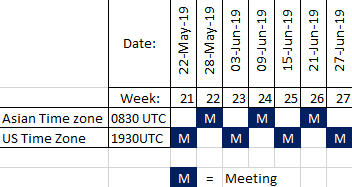 Discord Link and Website
Please join our discord room to be a part of the discussion. Please click on the link below to join us and input to how this whole thing develops
https://discord.gg/hqErQCE
Apply to join the SBA on our website
https://steemba.com/
We look forward to hearing from you and your input into our discord server!