Greetings Art lovers, I hope you all are doing well.
It has been some time since my last post and way overdue on Thanking You All for your support.
I have been working on demanding schedules, as consequence enjoying my "do nothing time", which I have been labeling "my application of Taoism".

That which offers no resistance,
overcomes the hardest substances.
That which offers no resistance
can enter where there is no space.

Few in the world can comprehend
the teaching without words,
or understand the value of non-action.

Tao Te Ching | Chapter 43
Translation by J H McDonald

---
In Behemoth too, surges of inspiration have been subject to the will of the Universe.
NEW on Sketching Board : Luna XIX - Arbitrariness of Time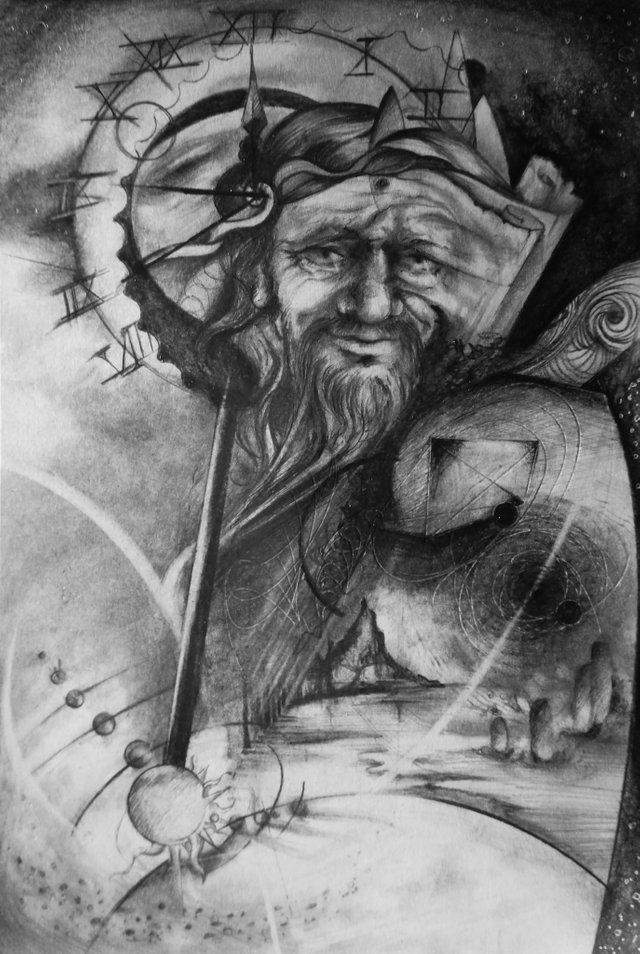 ---
Now we've entered Behemoth, we most visit at least one of its inhabitants, we are going back to the island of Prometheus to drink some seaweed tea (probably the equivalent of sup | do play along ;)).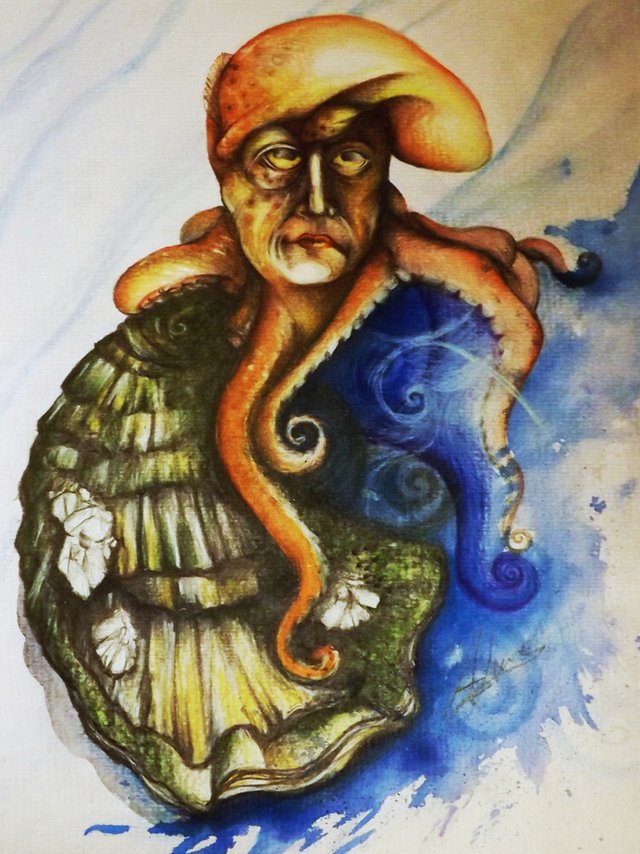 Eledone
(Eledone Fornicata)
Mix Media on Paper
2017

Lesser octopus

Eledone cirrhosa
---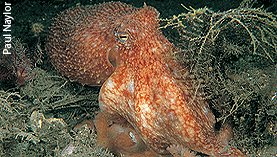 Type : Molluscs
---
Description : A marbled-orange colour, and just one row of suckers on each arm. With no "bone", this very flexible creature can squeeze through the tightest crevices.
---
Img & Info by Marine Conservation Society
---
Till next time, we like to thank you for stopping by.
---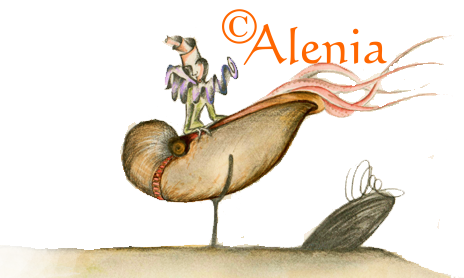 Content subject to copyright © Alenia