French version below - Steem can be used for rewarding anything. Currently it's most used for rewarding blogging, video, music, photo and live videos.
But I didn't see anything related to sports. I mean for doing sports. Imagine you've accomplished a performance, you share it on a dedicated platform and you get rewarded by other sportsmen and supporters. This would be very encouraging, right ?
So let me introduce my project : Steemactivities.
This is the previously mentioned dedicated platform. Of course, the project is only at its beginning. It will grow thanks to your support. Here are the steps I planned :
Milestone 1 : steemactivities tag
Easy to accomplish, so I did it. The principle is simple : you want to go running, or cycling, or walking, or whatever. You just launch your sports tracking app on your phone, wear your favourite GPS tracker, and go !
When you're done, just post a screenshot of your performance using #steemactivities tag, and add details and photos if you want to. You can also add a link to your performance page on Runtastic, Runkeeper or whatever app you use.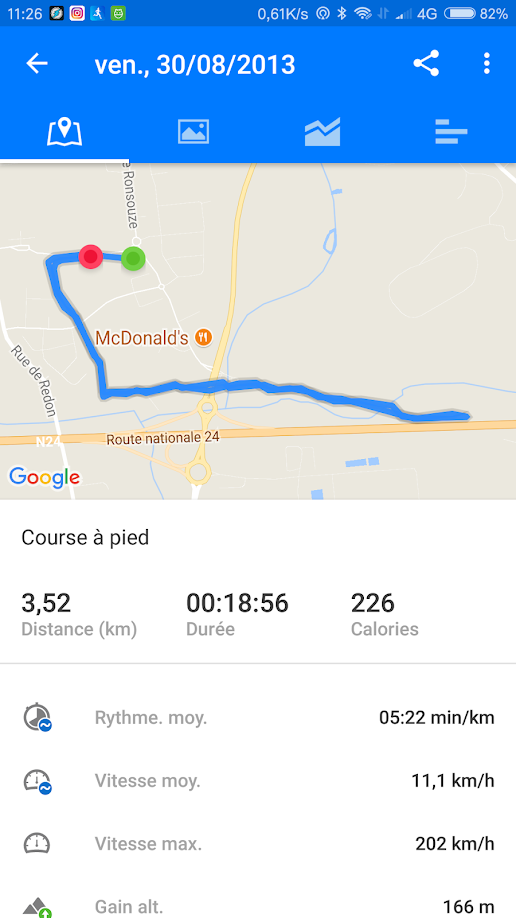 Finally, get rewarded for it, or use your own voting power to reward others' performances.
Milestone 2 : creation of a dedicated platform
As we have DTube for videos, Steepshot for photos or DSound for music, we could have a specific platform for posting performance screenshots. I'm not a developer, so if a developer (or many) is interested in doing this, he can get in touch with me.
Milestone 3 : creation of a smartphone app
It would be done in the same time as the web portal.
Milestone 4 : evolution of the app
The app could be used for GPS tracking and direct sharing on the platform.
Milestone 5 : a dedicated wearable
What about a dedicated GPS tracker ?
Ok, I know I'm going a bit quicly, but, hey... what if... ?
So here's the tag #steemactivities, will you use it ? What do you think about this project ? Would you support it ?
I need a maximum visibility for this post, so feel free to resteem !
---
Version FR
Steem peut être utilisé pour récompenser un peu tout et n'importe quoi. Actuellement, il récompense le blogging, la vidéo, le direct, la musique, la photo...
Mais je n'ai rien vu pour le sport. Je veux dire, pour ceux qui font du sport. Imaginez que vous avez fait une activité, vous la partagez sur une plateforme dédiée, et vous êtes récompensé par les autres sportifs et vos supporters. Plutôt encourageant comme méthode, non ?
Voici donc mon projet : Steemactivities
C'est la plateforme dédiée pré-citée. Bien entendu, le projet n'en est qu'à ses balbutiements. Mais il pourra évoluer grâce à votre soutien. Voici les différentes étapes du projet :
Facile à faire, alors je l'ai fait. Le principe est simple : vous voulez aller courir, faire du vélo, marcher, ou n'importe quelle autre activité. Vous lancez votre appli de tracking sur votre smartphone, mettez votre bracelet connecté préféré et c'est parti !
Quand vous avez terminé, vous postez un screenshot de votre performance, et ajoutez des détails et photos si vous le souhaitez, avec le tag #steemactivities. Vous pouvez aussi ajouter un lien vers la page Runtastic ou Runkeeper (ou toute autre app) de votre activité.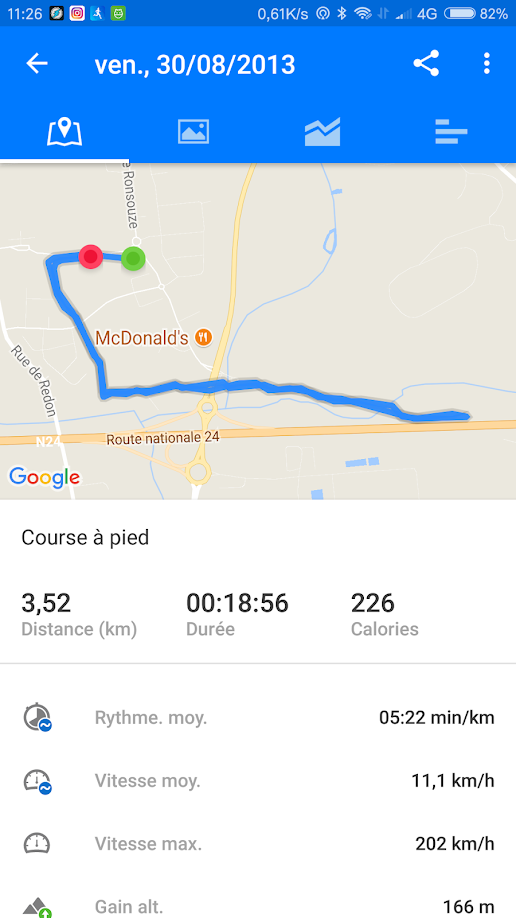 Enfin, vous êtes récompensé pour cette activité, ou vous utilisez votre propre voting power pour récompenser les performances des autres sportifs.
Jalon 2 : création d'une plateforme dédiée
Tout comme nous avons DTube pour la vidéo, Steepshot pour la photo ou DSound pour la musique, nous pourrions avoir une plateforme spécifique pour poster les screenshots de nos performances. Je ne suis pas développeur, donc si un dév est intéressé (ou plusieurs), c'est facile de me contacter...
Jalon 3 : création d'une appli smartphone
Pourrait être réalisée en même temps que le portail principal.
Jalon 4 : évolution de l'appli
L'appli pourrait être utilisée pour tracker les activités et le partage en direct sur la plateforme.
Jalon 5 : un wearable dédié
Un bracelet connecté à la blockchain ?
Ok, je sais que je rêve un peu et que je vais sans doute trop vite, mais... et si jamais... ?
Voici donc pour commencer le tag #steemactivities, l'utiliserez vous ? Que pensez-vous de ce projet ? Le supporteriez-vous ?
J'ai besoin d'un maximum de visibilité pour ce post, alors n'hésitez pas à resteemer !