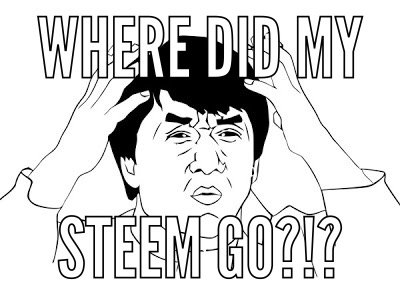 Hey my fellow Steemians Nogravity here,
I figured I'd make a few short little videos showing how to move steem around through the various exchanges, into Bitcoin, into Legal Tender, and back again. I'll also quickly show you how to use the internal exchange on Steemit, as well as a very quick demonstration on moving Steem Dollars around selling them for Steem and Powering Up.
There seems to be a few posts about people not knowing what to do with their steem, or mixing up account names and numbers so I'm hoping this will help to bring a little clarification into the situation. I love Steemit, its fantastic and I personally wanna see it grow and thrive. So without further ado.
Here's a few little rules to live by in the crypto world.
---
1. Be Careful With The Account and Memo numbers and names, Always Double Check They Are Spelled Correct
2. Make sure you have backups of your passwords and private keys they are everything (look into paper wallets, cold storage, ect)
3. Always use different passwords for your various accounts, keep track of them use a password safe, write them down, whatever you so choose but always research products before use
4. Just genuinely Be Careful, you are your own bank, there are no third parties backing your financial decisions, sometimes if sent to the wrong address you can get it back, sometimes not so much, either way once you've sent it the decision is out of your hands at that point
---
Video #1 Showing Steem Through Bittrex Into Coinbase And Then Exchanged For Legal Tender
Video #2 Shows How To Exchange And Acquire Bitcoin, Exchange For Steem, And Power up
Video #3 How To Use The Internal Exchange Of Steemit
Video #4 What You Can Do With Your Steem Dollars
Let me know what you think down below. Suggestions, comments, complaints fell free to drop a line. If you'd like to see a video using a different exchange let me know and ill gladly oblige if possible. I hope this helps, be safe with your currency, and To The Moon!!!
For Additional Information On Steem, Steem Power, And Steem Dollars Check Out:
https://steemit.com/steemit/@donkeypong/still-confused-by-steem-steem-dollars-and-steem-power-the-power-plant-analogy
https://letstalkbitcoin.com/blog/post/ep-81-ned-scott-explains-steemit
https://steemit.com/steemit/@craig-grant/how-to-get-paid-bitcoin-for-steam-dollars
https://steemit.com/steem/@alexc/now-you-ve-been-paid-in-steem-dollars-what-should-you-do
N.G.89