User Retention: This is Our Community
Recently user retention has been a topic of discussion and I've been giving it some thought and also reading some other posts on this topic.
I've been considering what the community can do to help.  This post is about ideas and brain storming, hopefully there will be an active comment section.  The point is to focus on our responsibility as a decentralized community.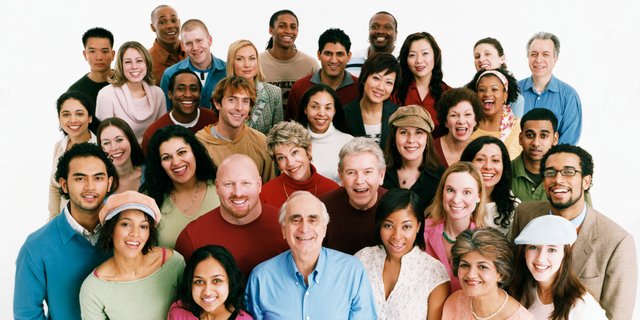 IT IS OUR RESPONSIBILITY 
Many feel that 60k daily active accounts is a bad stat for for 1 million created accounts.  Remember SteemIt is the wallet, so many accounts might have stake and be inactive for a reason.  Not everyone wants to blog/write/sing, create content.  There are many reasons including stakeholder wallets, squatters, bots, accidental sign up, scam networks, etc that could cause a person to create an account and not post or vote.  In fact I own one for a little light hearted trolling and haven't used it.
As a Decentralized Community we are ALL responsible to do what we can to fix issues and support the growth we want to see.
If Retention is Low, We Don't Know Why 
Lots of people have stated reasons, but I haven't seen any data or exit interviews.
I would be curious to know how many accounts have signed up and posted 4 or 5 times and then went away.  It would be fun to look through a list of those accounts.  Were they scammers and spammers or legitimate accounts trying to blog, were they flagged?  We don't currently know.    In any case I think social media in general has a high churn rate.  At this point we don't even know what problem we are fixing, regarding active users.
Let's assume we do have a retention issue, for the most part the active community doesn't control the Interface or a huge share of the rewards, but we do play a major role in setting the culture.    We all have limited voting power and rewards are what they are, my thought is the best thing we can do for new users is to give them some visibility, engagement and encouragement.  If they have financial goals and aren't wanting to invest, I am not sure we either want or need to retain those accounts.  (feedback in the comments please, why?)  I am fine with them digging in and becoming successful, but the expectations many of them are coming in with are insane.
There is one thing everyone can do for new users; engage with them.  Make more comments, be welcoming and answer posts that ask for help. 
If one user doesn't know the answer send someone to a favorite chat channel on discord or steem.chat.  Link the FAQ to a struggling new user.  It is fine to let minnows figure out how to earn, but we could at least be kind and helpful.
SET REALISTIC EXPECTATIONS
I like the saying, Promise Less Deliver More.
For End Users:
I think we should stop telling new users to fish for whale votes, most of them aren't getting them and it creates disappointment. Stop telling people they get free money, it takes a lot of work or a financial investment to earn.   As the volume of end-users grows, there will be fewer large stakeholders to go around.    New-Users need to gather together and build a growth networks just like most of us who were not blessed with delegation did.  The vast majority of them will earn  WAY more here than they would anywhere else. If they can't accept that, why should we retain them?   Some highly talented content creators will do great, as it still can be easy to stand out on the platform.  We can give some talented users a resteem or make a post, try to help the best get some visibility.
Stop acting sad that money isn't raining down on us, that is not how life works.  I have a twitter account that everyone ignores also, and they don't even pay.
If we reach $100 STEEM,  perfect money will rain then.  :)  For now we are building a base and end-users who are mature and realistic will expect to have to put either time or money in.  

Internal Expectation Matter Also:
We might never see mainstream, ir fast growth might not happen until HF20, when sign ups improve.  At some point SteemIt, Inc may decide to advertise and surely some of the dApps being built on Steem will do their own marketing and growth plans.  
We are seeing steady growth that rises and falls with price and interest in Cryptocurrency.   So far, I don't see any serious competition although several are in the works.  With the complexity of the site, our current user-base and herding cats, our growth may come slowly and it is possible as a new tech many will sign up and find it too hard or too complicated to stay.  I think we should be okay with that.  This isn't for everyone.  Rough language, conflicting agendas, flags, and money, it takes a pretty mature person who is fairly comfortable in their own skin to be successful here.  That is okay.
Myspace still isn't dead for all the talk of Facebook.   They still have employees and end users.  I am not saying we will be MySpace, but who cares if we are?
On the other hand after HF20 we could hit the jackpot in end-users,  but be prepared that slow growth is sometimes the best growth.
Anyway, I would like to hear your thoughts on how WE can help with retention.
If you want to tell me what SteemIt, Inc can do that is fine, but I don't have any sway with them and frankly I think it is in our capable hands.
Let's talk about in the comment section
What can the community do to help newusers?  What should we consider a reasonable rate of churn, if we worry about it at all?