Steem Experiment: @whatsup Burn Steem Post #1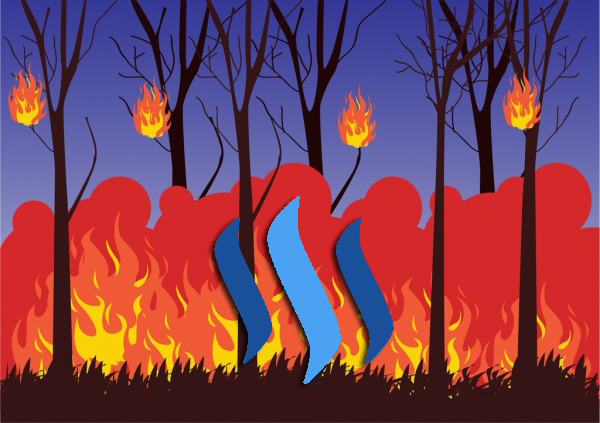 * free stock picture slightly edited.
@smooth has a successful campaign going to burn Steem.  Only the price of SBD is above the peg, so he actually isn't burning anything.  You can see his post here, and the rules here.  These posts are doing quite well and starting to get to the trending page.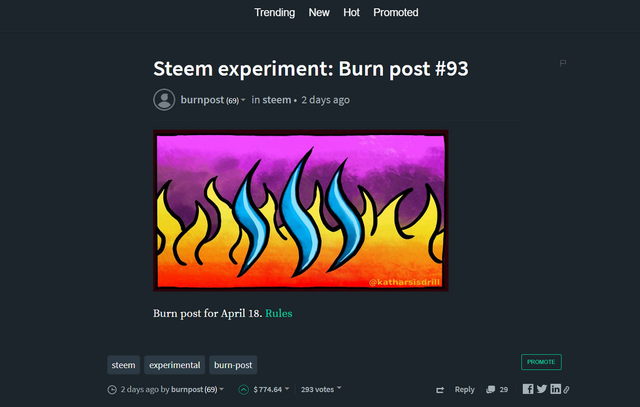 What he IS doing is locking up Steem and making a promise to not reintroduce that Steem into the economy.   My interpretation is he is taking Steem off of the market, and locking it up in an attempt to combat inflation and 'Abuse'.  By selling the SBD for Steem he may also be helping to hold the price of SBD down while creating demand for Steem.  One issue I have with this plan is the Steem pulled out of the reward pool and locked away is harmful to actual end-users that are not scamming/abusive.
I have an alternative plan.  
I also sell SBD and buy Steem and am actively growing my account, or locking up the Steem.  In addition, I buy votes, spreading the SBD around in our own economy.  I support Authors, Content Creators, New Platforms and the Steem Economy.  I manually curate with both flags and upvotes and I comment and engage.
I suggest you upvote my posts instead.  
A loved Steem is a happy Steem.  Instead of sitting in an account lonely and waiting to be exchanged and burnt, each Steem that ends up in my hands will be loved, cherished and held.  The SteemPower will be used to engage in the community and earn more Steem to lock-up.  Meanwhile, I will be helping interesting content to get an upvote and flagging some Spam and Abuse each day.  I am providing these important services already, so if you are going to throw you vote somewhere, I suggest to give it to me instead.  (Disclaimer - It doesn't have to be me, it can be any active user who manually curates, flags and holds.)
In Conclusion: 
I have respect for @smooth and he knows more about crypto than I do.  He has always been blunt, honest and intelligent in any exchange I've had with him.  In my opinion his intentions are upfront and good.  I would just rather see the effort and energy go into building a demand for Steem rather than burning it.  I hold no bad feelings regarding his efforts and support his right to use his voice and his stake exactly how he wants to.
I am also unvoting any witnesses that are upvoting those posts.  Let's build an economy with value and create a healthy distribution instead of burning Steem.
Edited to add smooth's most recent rules and an update.
https://steemit.com/steem/@smooth/burn-post-experiment-one-week-review-and-rules-update