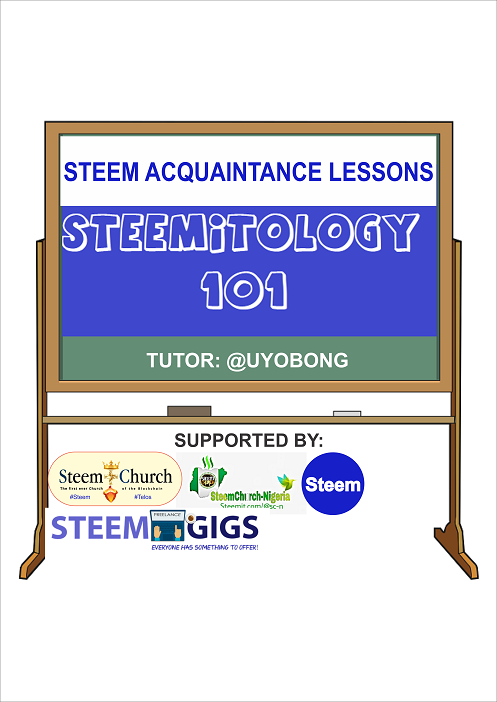 I was so thrilled yesterday when I had to play host to about 7 young people in my Creativity Hub. Indeed, having to start receiving STEEM as payment for services in my Hub is an eye opener for many as to the potential of STEEM.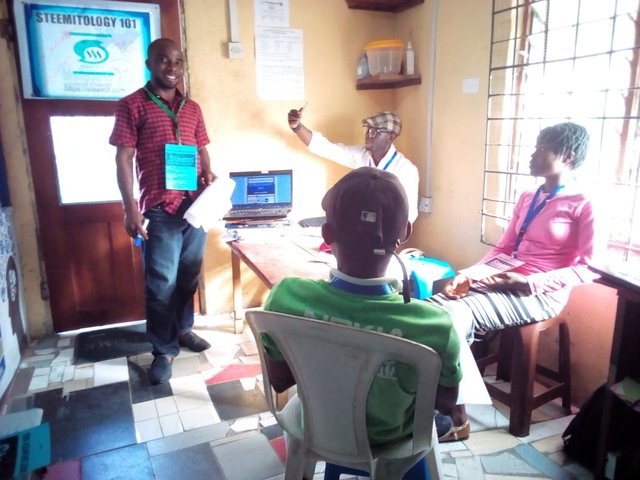 Yours Truly educating newbies on #steem
Many were curious about the development and came for clarifications while others simply wanted to own a #steem account. Indeed, I was able to secure two accounts for my blood brother - @Amplegeologist and a friend @Kufray.
We engaged ourselves along with other old steemians - @Prettyglo @You34 @Zellypearl in about 2 ours of what I tag #SteemAcquaintanceLessons. The essence of the lessons is to build a curriculum that will expose novice to the basics of #steem.
Yesterday, our emphasis were:
History of Blockchain and cryptocurrencies
History and formation of #steem
The concepts of "Proof of Work" and "Peer Curation
Value for Contents
#Steem DApps
Basic terminologies as it relates to #steem.
Reward pool an computations
Communities of #steem
I attempted to answer questions and clarified issues as were raised by the attendees.
The lectures are intended to be held about 3 times a week until I successfully enroll 100 stemians in my locality. Each time, the attendees will be expected to have their names written on their tags as well as the date of the training.
Here is their introduction posts as well as lecture report posts:
Please, help curate to encourage them.
I hope @Steem.marketing will find this post worthy of a promotion for #steem.
Thanks to the sponsors of the Training:
@Steemchurch'
@Sc-n
@Surpassinggoogle
@Steemgigs
@Steemhunt
@Pro-content
@Top-exchanges
I hope to increase this list in subsequent times depending on the supports I will be receiving.
Below are the materials used to explain some basic concepts of #steem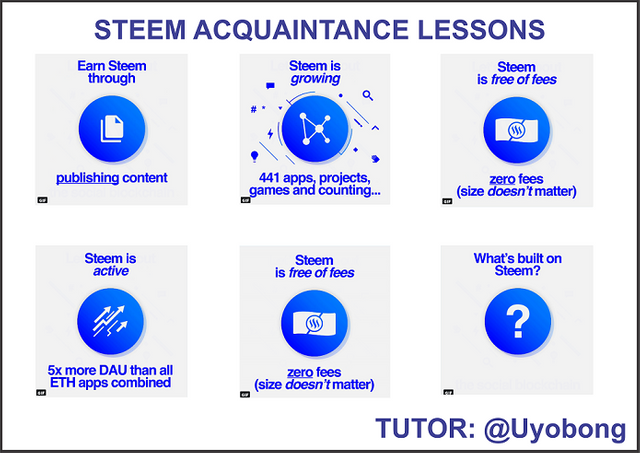 Characteristics of #steem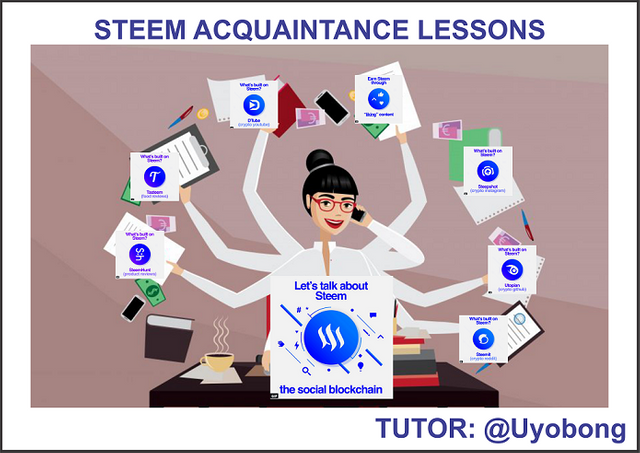 #Steem DApps
PROMOTIONAL MATERIALS
I wish to use the influence I have in my locality to promote #steem for the good of all. That is why I resort to creative ways of making people know of #steem.
Below are screen shots and pictures of "proof of work" of designing promotional materials for #steem. They include:
Tags for my Steem Acquaintance Lessons
Steem Stickers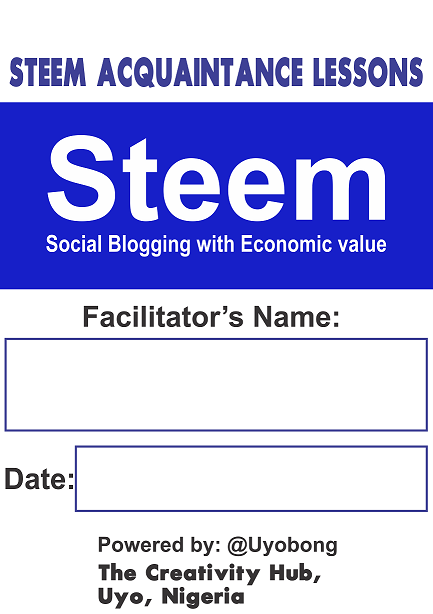 ---
Always watch out for more from here...
---
If you are new, read more about #steem
---
THERE IS A BEAUTIFUL COMMUNITY YOU WOULD LOVE TO MEET ON #STEEM - @STEEMCHURCH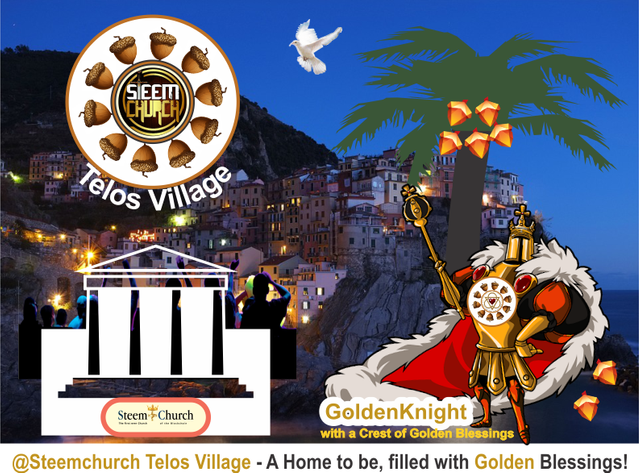 FILL THIS FORM and use uyobong.jc as referrer in the questioned screenshot below

I see a a new web of prosperity and blessings as our very leader @Sirknight had promised. Thank you Great SN for living to your words. You are amazing. God bless you and shine the light of His presence on you continually - Amen.
Earlier, I had said that STEEMCHURCH TELOS VILLAGE WILL BE A HOME OF GOLDEN BLESSINGS.
I see Steemchurch Telos Village. beyond a "conventional village setting." As captured above by @Sirknight in the working proposal, Telos Village is a community for the prosperity of the community.
---
I am UYOBONG MBABA, your brother, teacher and analyst