There is one thing I have thought about so often and that is the amount of selfish Steemit users out there, and the biggest of them is me! What do I mean? We are so much thinking about ourselves, and we often only give our votes to those we hope will vote for us back. Or we skip voting for others, in order to use all our voting power on our own posts.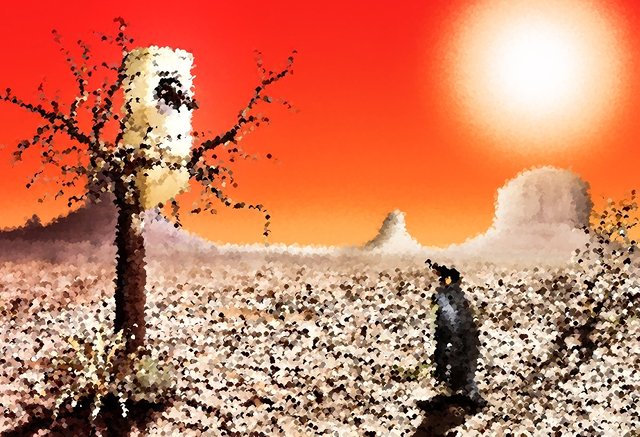 And then you have an even worse version (I am writing about myself) - when I only vote for posts that I believe will give me the best curation awards. Now, that is just terrible - and again, I am the worst in that case. I have even discovered myself voting for posts that I have no clue what is about, but knowing that they have just paid a bot to upvote their post in the coming hours, means that there should be some very nice curation awards around the corner, and thus I give the post a vote as well. Now, that is what I would call a VERY selfish attitude, and one that isn't really helping the Steemit platform move forward.
I believe it is okay to work hard to make a profit for yourself, but it should also be about making Steemit a platform worthy to use, also for those without big financial muscles in the start. But, if everyone did like me, those who entered the platform and wrote splendid posts would never get a vote, simply because a vote for that article wouldn't result in any nice curation award for me. And guess what would happen with someone trying the luck on Steemit if they write a couple of high-quality posts with no reaction at all from the community - they will go and try their luck somewhere else (if they aren't those really stubborn people just never giving up).
Luckily, there are some exceptions.
I am so happy that there are some exceptions in the Steemit community, and probably, there are a lot of them. One of the users that I really find to be an encouragement to the movie/TV show posts is
@namiks
. He has a nice voting power, and he doesn't care about whether or not you are a whale or just a little shrink if you write a good post about TV shows, movies, or a similar topic... he is always out there to support such authors! That deserves a lot of respect. And, I am not sure if I am 100% right about this, but if I have seen correct, he doesn't even upvote his own posts. Now, that gives him even more respect in my eyes. I wouldn't be able to do that with my own posts (for sure), but I respect him a lot for doing so.
There are several other communities or bots also out there to upvote great content from not so visible users, for example, @ocd, @curie, @steemitworldmap, and some others. I deeply respect the job the curators are doing looking for content not discovered by lots of users yet, only to help new users and great content authors get an audience on Steemit!
So, I guess I feel a bit ashamed for my selfishness on the Steemit platform, and I will do my best at getting a bit better and not think so much about curation and so - but instead, be an encouragement to other users and help upvoting the content that is good, to make sure that the Steemit platform gets better and better!