@hitmeasap has helped out with the #TenKMinnows project and also runs their own called #MinnowASAP that targets up to five redfish at a time to help them boost their accounts with donations, @SteemBasicIncome shares and general publicity.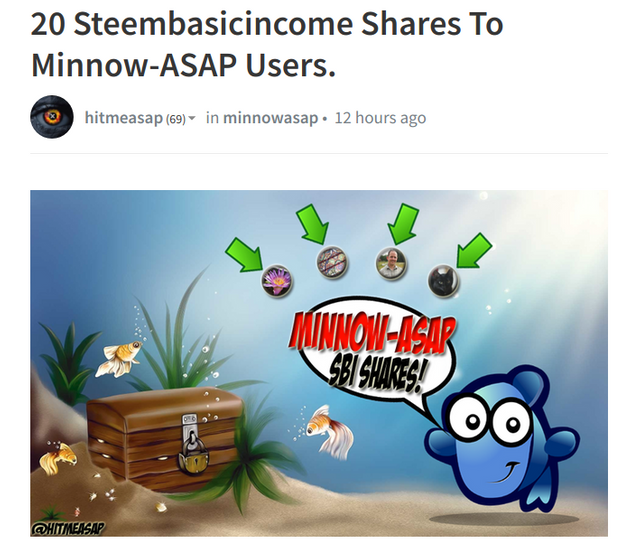 #TenKMinnows is a long-term project that will help anyone who is determined to become a minnow (and beyond). So we are now following the current ASAP recruits @wildhomesteading, @kansuze, @skramatters and @curatorcat. We will be giving them some votes and @steevc is giving them an extra SBI share each.
The easiest way for you to support these 'redfish' is to visit our feed page where you will see their latest posts. Some people may not realise you can view the feed that any user has. It means you do not have to follow them all yourself.
Our follows and re-steems will also include some people who are no longer minnows, but who have recently made that mark and others who are helping in our efforts. Please send your votes to those who need and deserve them most.
If you know of other people who we should be supporting then please let us know. If you have friends who want a Steem account then please contact @steevc who has some to give away.
Steem on!