The importance of communities in Steem city
I am waiting for my car to be serviced as it was looong overdue and the oil light was burning; for 6 months. I was saying about Money or the Steem yesterday and the price of the service will be around 250€, that is 1200 Steem! Crazy. This is how I walk through my world now, a chocolate bar is 3 steem. I should go on a diet.
Yesterday @coruscate @dtube'd a video talking about low prices giving the chance to build a middle-class on Steem, something I and a few others have been pushing for a long time from various points as when there is a large and diverse group of stakedand active members, the large staked accounts have much less power over the system but more importantly, they aren't as pressured to perform. Everyone wants a whale vote but, there aren't that many whales out there.
Having a middle class also means that a much wider selection of content can be adequately supported which translates as a wider variety of users being able to be successfully onboarded. @coruscate is one half of the founding two (@anomadsoul is the other) of @steemonboarding. 2019 is going to be a very important year for Steem, they are in the thick of it.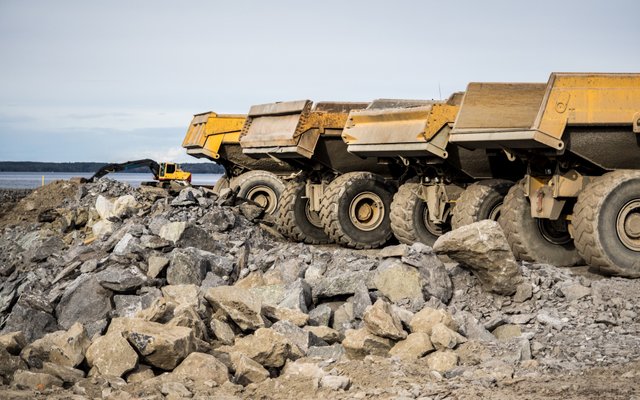 After I commented on the post, @jayna replied to me with this excerpt:
It's funny because what we all need and want is growth, stability, and tons of new members. But the actions and events that will make Steem soar to new heights are the same actions that will make a lot of people feel anonymous and unimportant. full source
This is what spurred this post. This reminded me about one of the most important aspects of community here. I see Steem as a growing city (I have posts going back a year and a half on this) in a place where there was little before. At the moment we are laying the infrastructure, the roads, networks, sewers, etc. but we are building communities alongside. This is a challenge because while we want diversity of citizen, not all the infrastructure is in place but, we still try.
If we were building a real physical city, a school, library, art gallery and public swimming pool wouldn't be the first order of business as to have citizens to populate those things, other things are required first. There is an order of business. On Steem it is much the same. While we want a massive diversity of user and service businesses, there are certain aspects that need to be taken care of first, like bandwidth which we could visualize as a road network that takes citizens to different locations. The benefit of Steem in the future is the capabilities of having a very, very good public transport system through Resource Credit pools, albeit, privately funded by users with powered up Steem.
But, this isn't what came to mind from @jayna's comment, it was the; anonymous and unimportant part.
Just like in a city with millions of people, it is impossible to know everyone on Steem and the larger it grows, the faster it onboards and the more diversified and niched the services, businesses and applications get, the harder it is for people to get seen but more profound, the easier it is for people to feel irrelevant.
This personal disconnection / disenfranchisement is one of the major drivers of political conflicts and in my opinion, depression and aggression in the real world as people feel that they are lost in a system that they can no longer influence. Their voice isn't heard. It drives them onto the internet to shout and scream about the state and conditions of the world in areas they can't directly influence.
Think global, act local
We have all heard it though and on Steem it will be no different which is why the communities are such important components of Steem's future. While the platform (hopefully) grows exponentially outward into a million diversified faces and instances, the communities can personalize the experience for users and bring them into the local folds.
I used Asher's (@abh12345) engagement league as an example the other day for user retention but I can use it as an example of a small community itself. While the participants are quite diversified in their approach to Steem by interest and behavior, they are connected by the league and interact in the comments section weekly. @crimsonclad on the PAL discord has the same thing with her show where a very diverse group come together to listen and comment in the chat sections. These are communities that connect diverse users.
If we think av´bout the diversity of a city by suburb, there can be a wide range of experience that separates the groups, often along economic or cultural lines. But, if we then go to a city football match, there will be all suburbs represented in some way, the people at the match don't care who one is, as long as they are supporting the same team. People who could have conflict in another context, are aligned by the incentive of wanting their city's team to win. What I am hoping is that going forward there is going to be a wide range of diversified suburbs and cultures that in their own way are all working to help their city develop.
Being part of a community is acting locally and if that community is geared to an overall goal of supporting the Steem network in some way, all communities will move in a general direction toward improvement. The difference is that it won't be a government or city council building the schools, libraries, galleries and swimming pools, it will be the citizens themselves who not only provide the labor, but the investment capital required to get the job done.
This is an opt-in community and each sub-community is an opt-in group also. What this means is that those who choose to be part of the various community aspects are making a personal decision to make themselves relevant, to have their time, energy and voice mean something. And when this is done at the local level, it will organically connect communities through the network so that at the larger level, all are on the same general side.
The individual narrative of Steem we hold is an important factor in how we behave here and if we have the general sense of improvement and growth, each of us acting locally within communities toward that end is not only our best chance of meeting goals, it is the best way to include many. However, this also takes proactivity on the part of the individual so rather than relying on being found and included, we need to find communities to become part of.
I have moved to several cities in my life and other than the door knocker religious groups, no community is going to find me while I sit on the couch watching TV (That might say something about the types of people they target by the way). For example, I like to dance so I would go and find a dance studio and if one didn't exist, maybe create a small community of interested but disconnected dancers.
I see Steem the same and this is why engagement is so important, it is the social glue that helps people fin each other, join or build a community and work together to develop their niche. Steem can support millions of people across thousands of niches in theory (scaling is still an issue) but it requires us, the citizens, to support them. This is why the middle-class users are so vital for the future of Steem as they are the ones who are user, builder, member and investor into the niches, in the same way that someone will buy a music genre they like and got to a concert or two.
In the City of Steem, it is up to us to use our skills, to interact and build to make ourselves relevant, not up to others to find us sitting in our homes. The communities are going to play an increasing and pivotal role in bringing "growth, stability and tons of new users" but, they are also going to be the points of contact that make those users welcome and invested in their community at a local level, and Steem at the global level.
Although this city's infrastructure isn't ready for everyone to be supported yet, becoming part of the communities, conversations and active development of the space is what will cement in the foundations and support the masses, and all of the niche communities they will populate and enjoy later.
There is an order of business, development, growth and future and every movement takes time to travel the distances required.
Taraz
[ a Steem original ]
---
View this post on Steeve, an AI-powered Steem interface