The Money or the Steem?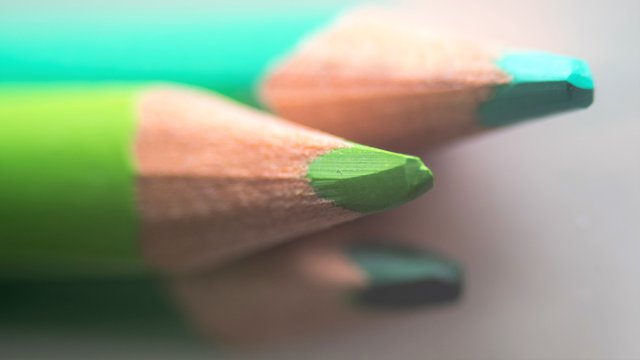 Just a very quick post concerning the price of Steem for those looking short or long. When it comes to earning Steem from the inflation pool, due to a lack of competition on posts and comments, there has never really been a better time to earn than now, but this also comes with a caveat in the way voting behavior works.
When prices are declining and living in the basement for long periods of time, the tendency is vote voters to consolidate their voting practices and tighten their circle to those they have more faith in. This is why the community and developer orientated posts are going to generally do better at these times than the general topics.
If we imagine when prices were up, someone with a 100 dollar vote might spread that vote in 20% lots, so 50 votes in a day giving 20 dollars to each. They might of course give some larger votes to some over others but, just as a guide. That same 100 dollar vote is currently worth 5 dollars which means that under the same process, they would be giving 1 dollar to each post. What people forget of course is that it isn't the price of Steem, it is the vests doing the voting.
What this means is that during their consolidation of voting, they are voting with more vests. So, if they were giving 20% votes before, they might be giving 40% votes now. This means that what was a 20 dollar vote once upon a time would be a 40 dollar vote when those times return.
For me, I have been trying to spread my votes out and even though I might be only adding 10 cents on a post, I see that as a 2 dollar vote of the future as price increases. This is because the way I see Steem, the future value is much more important than the current. When it comes to fiat value, a dollar now is going to be 95 cents in 2 years.
While the psychology likes to see higher fiat values on posts, the reality is that those who are looking long-term on Steem are likely earning much more that if prices were adjusted. Earning Steem is part of the goal, isn't it? Well, for me it is because I don't have to live off it.
As said with the developer or community posts earning more, this is because those with Steem want the price of their coins to increase and most see that building the network and populating it with people intent on building the network add value. If there was ever a time to be part of the community, it is now.
There is a lot of FUD going around the entire crypto scene but many people on Steem don't seem to acknowledge that the entire industry is in a very similar position. Currently, price means nothing in regards to the value of a project (except for Bitconnect).
It is the responsibility of each of us to make our decisions the best we can based on the knowledge we have and a large part of that is going to be tied to the information we surround ourselves with. Surround yourself with FUD, expect to experience FUD. I am not saying ignore it either, I am saying that everyone has their agenda they are trying to push, which needs to be taken into account when evaluating the information provided.
My position is that Steem is a highly viable investment and community option that has a ceiling so high that most can't imagine those kinds of numbers. For me to sell now would give me a little bit of breathing room in my immediate life but, would not change it significantly in the long term. Probability says I have 40 years or so ahead in my life and my daughter has 80 or more. I don't want breathing room, I want life changing so what I do is work toward that end.
The thing is that if I get life changing from being on Steem, so would you. You play the way you want to play, listen to or be a spreader of FUD or work toward something fundamentally better, the choice is yours. This is the thing with a decentralized community, your life and behavior is up to you.
Be a part of it if you choose.
Taraz
[ a Steem original ]