While not everyone is likely impressed, I think that the change in the Steemit Trending tab has demonstrated the effectiveness of the downvoting mechanisms against reward pool abuse as it was the most obvious and visible place to start where outcomes could be quickly evaluated.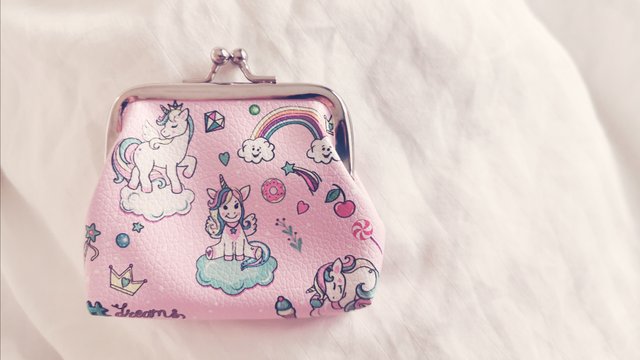 In the last few days, the largest bot buyers have largely stopped buying and the bidbot operators are making up the shortfall by using their spare voting power more organically, which will still attract a 50% curation return. What this means is that while the delegators will earn less than they were, they will still earn a bit more than curation alone, but the spread of accounts voted on is widening - At least for the moment.
As you might have seen in my post yesterday, the abuse doesn't stop at the trending page and likely Trending is more the "tip of the iceberg" in many respects. That means finding targets for Steem redirection gets harder the further we move away from visibility, but they are out there with some large circles like the one I mentioned that provide no value for Steem and are literally just extracting all they can.
@aggroed posted not too many minutes ago about some things to consider in relation to downvoting bidbotted posts by first considering whether the post adds some value to the ecosystem. Yes, "value" is subjective in many respects but it is also relatively easy to recognize if something should have 5 cents, 5 dollars, 50 dollars or 150 dollars on it. The frequency of the high-value posts also need to be considered.
For example, while someone might not think an art post should have 50 dollars on it, that post might have been curated by @ocd and received @blocktrades support, but the artist is not going to have every post supported similarly. What the curation teams are doing is bringing back the lottery effect and the surprise of getting a lot of support unexpectedly and I know there are few and hopefully more initiatives on the way. When I started on Steem it was @curie who I would see sweep in and support a post here or there and the thrill people would get from having their content unearthed was pretty amazing.
Over the last 2 years, the lottery effect has diminished as the stability of certainty crept in with the bidbots as the same people would use them, earning the same amount and autovoters would come in on other posts to boost them all to about the same level each time. This stagnated the flow of the pool as the distribution became quite steady.
You know what gave me a bit of a thrill the other day? @therealwolf. I know, I know...seriously... @therealwolf. I got a vote from @smartsteem with a bit of their unused voting power, but it wasn't the vote value that gave the thrill. If anyone knows our history, it had a pretty rocky start as we argued over bidbots (@therealwolf) and no bidbots (me).
At SteemFest3 we talked face to face and realized, we are both right. Yes, bidbots suck. And yes, there is a place for them in the ecosystem. The problem is that due to the misaligned incentives due to the economics of old Steem, the balance was far too heavily in favor of the bots which created much of the loss of the lottery effect as stake was locked-in and used relatively narrowly.
Now, the bidbots actually have some incentive with the 50/50 to add to the lottery effect and randomization of Steem without losing too much of their income for delegators. This means that rather than pure maximization, they have the opportunity to reward the content that has value and perhaps encourage users to build their Time on Site and interest in various ways. This has ecosystem and community value.
But, due to the nature of the model that aims to maximize, it is up to us as the consuming, staked and interested community to "keep them honest" and not return to having them over-reward shit. We have to stay vigilant - not vigilante.
When it comes to the continued use of downvotes to clean the system, it is obvious that most people do not know where to find, let alone what they should or shouldn't be using their stake on for redirection. I think in the coming weeks, more and more trails and services will be set up to address this issue where people can follow someone they trust. Again though, stay vigilant, not passive - keep an eye on what is happening.
What has happened so far is largely as I have predicted for the last few months and I think the next step is to find a balance for bot usage which will take time, and spread the downvote mass toward the larger known circles on the platform. This randomization brought by downvotes is imperfect curation which means, it is harder to predict what will have value and how to maximize and therefore results in leakage where trickles of value find new homes.
While the EIP and SteemDAO reduced Steem author rewards, opportunity is growing and what we are doing now is preparing for the next phase in the evolution of #newsteem. The next planned shift is the next hardfork which introduces, communities, SMTs, Resource Credit delegation pools and Lite accounts. In combination, these are a powerhouse of building blocks that will provide a growing toolkit for the participation of creatives of all kinds.
I have always been optimistic on the future of Steem, but in the last few months this has been growing and as many believed the purse strings were tightening, the stages of development are leading in the exact opposite direction. With a stable, fast and secure chain that empowers owned and tokenized communities to form and expand exponentially, the value of Steem can really be seen.
What makes Steem so amazing is that it derives its value from the community it supports, but that community is not only decentralized in Steem holdings laterally, but also vertically through the layers of applications and tokens. Hundreds and thousands of SMTs could eventually spiral out and up while being anchored to the foundation in a complex matrix of interaction, transaction and ownership.
While it is hard to picture for many people, I at least think I have a pretty clear view of what it could be if the parts come together and align at the right time. There are so many things happening in this world currently that indicate that not only is change coming, but that change is going to raise question against the past and use the technology available to build something different into the future.
We are on that technology now - we are building the infrastructure and training the first adopters on how to use and give them the opportunity to innovate, create and own the direction it takes. As said, the strength of Steem is undirected decentralization which means, innovation is unbounded and imagination can run free and, anyone can build.
It is obvious I like spending my time here so perhaps I may not be completely impartial. But I do not think there is any industry as wide open as the potential directions the blockchain and tokenization can go and, it can go in all directions at once without spreading itself thin, for it is the community itself that carries and adds value to it and, it will go as far as we take it.
For me, continually opting-in and being a part of the process might be one of my marks on the world, not just the Steem blockchain.
Taraz
[ a Steem original ]