The Steem News @ 31 August 2019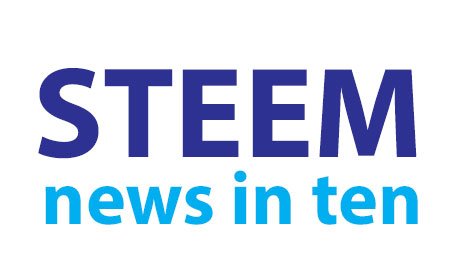 SPUD#5 is here. Power up, power up, power up!
The Steem Proposal System starts funding.
Downvotes are working.
And there is news from the Delegation Trust, Splinterlands, MSP Waves, TenKMinnows, SteemCoinpan, Natural Products and @teamsteem.
---
---
1. SPUD#5 is here - Power Up for Victory!
Steem Power Up Day #5 is with us on 1 September.
@streetstyle, who originated the SPUD idea, is again calling for steemians to power up more STEEM today.
And there are some great SteemPower / STEEM / SBI prizes for those take part...
@cryptocurator and @exyle are also supporting SPUD...
---
---
2. The Steem Proposal System starts funding
The Steem Proposal System (Steem.DAO) is working as planned.
@inertia reports that his documentation proposal is now approved and has started to receive the first payments...
@steempeak has also announced its first proposals to the SPS to support further developments of SteemPeak...
---
---
3. Downvotes are working...
The new free downvotes introduced in Hardfork 21 are certainly having an impact - particularly on the bidbots.
Less people are using the bidbots for fear of losing the 'profit margin' through downvotes on posts considered as over valued or over promoted.
@aggroed leads a debate on whether the impact on bidbots is too great or not...
@tarazkp adds further to the discussion...
While OCD co-witness @anomadsoul explains how the @ocdb voting service is adapting to the arrival of the free downvotes. @ocdb currently has the largest potential downvote on the platform...
---
---
4. The Delegation Trust outlines scoring system
The @delegationtrust led by @aggroed, @eonwarped and @starkerz has published its scoring system for assessing delegation applications...
---
---
5. The State of the Splinterlands
Splinterlands (formerly SteemMonsters) co-founder @aggroed gives an end of season update on the state of the game. It is looking good...
---
---
6. MSP Waves advert auction
Popular steem broadcasting service @msp-waves has begun another auction on @steembay for advertising slots at the start and end of each MSP show...
---
---
7. TenKMinnows has vacancies
The TenKMinnow project that supports Red Fish who want to become Minnows has some vacancies...
---
---
8. Splinterlands and SteemCoinpan working together
Two million SPT power is being delegated to the SteemCoinpan team...
---
---
9. Natural Products Air Drop
The @naturalproducts tribe is about to commence the air drop of their NATRL tokens...
---
---
Long time Canadian witness @teamsteem has announced he is shutting his witness...
---
---
(change on previous day in brackets // n/c = no change)
Follow @penguinpablo, @steem-data & @eforucom for more statistics.
---
---
Visit the Steem Meetups & Events Calendar for a full list of meetups coming up...
---
---
This is #166 (31 Aug '19) of this daily news service.
Please note - before the break in publishing the last edition of The Steem News was #153 which was published on 6 May 2019.
Please let me know of any important posts or key data that should be included. Comment below or message me on Discord Pennsif#9921
---
[ graphics by @pennsif ]