Why you receive Steem and how to Power Up with Steem ? – A visual step by step guide 🐳
Authors receive part of their payouts now in Steem besides Steem Dollars and Steem Power.

This is due to a rule based on the market capitalization (market cap) of Steemit and the total amount of steem dollars. See coinmarketcap.com and on steemd.com you find the total Steem Dollars supply.
Steemit calculates each week the percentage of the steem dollar supply in relation to the market capitalization.
Percentage % = steem dollar supply / steem market capitalization
Today the result is 3.1 % = (2,268,814.329 SBD / 72,844,041 $) * 100
If the result is below 2% you get paid half of your author rewards in Steem Power and the other half in Steem Dollars.
Above 2% this will change. Instead of receiving half of your author reward all in Steem Dollar you get some of it now in Steem and the rest in Steem Dollars.


Between 2-5% there is a linear relation of what is paid in Steem Dollar and what is paid in Steem. The calculation is based on Percentage % minus 2 and then divided by 3. ( % - 2)/3.
Example: (3.5% - 2) = 1.5 and then 1.5/3 = 0.5 => result: half is paid in Steem Dollar and the other half is paid in Steem.
Therefore, in your wallet you will now see as well some Steem showing up.
If you leave the steem and you do not convert those into Steem Power you will lose the value of the steem over time. The amount of steem is constantly increasing and therefore has a very high inflation rate.
How to Power Up with Steem ?
Follow the below steps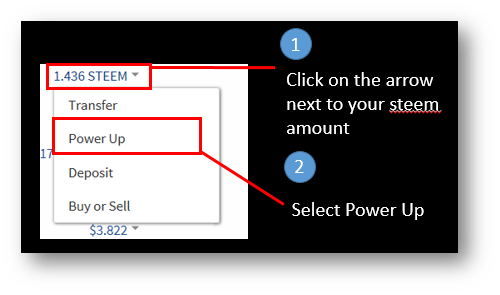 In your wallet click on the arrow next to your steem amount and then select Power Up.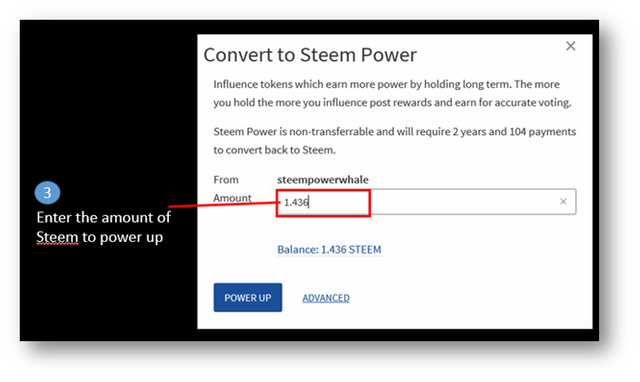 Enter the amount of steem to use for the Power Up.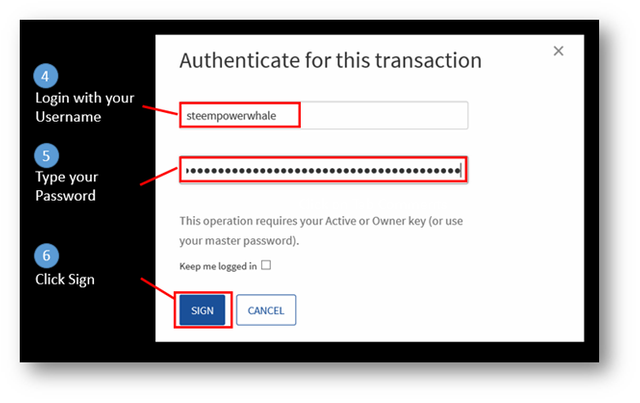 You need to authenticate this transaction.


The transaction will be displayed in your history.
I am on steemit because I have a mission
@steempowerwhale 🐳
🌞 upvoting your lifetime dreams!