Steeming Hot - Service Rundown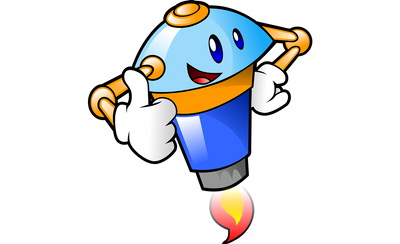 I have decided to create an updated service rundown post for everyone, as a few things have changed since our last post.
This post will cover in detail what @steeming-hot is about and how the service works.
 
Steeming Hot is a free up vote and resteem bot.
Initially I was going to develop the bot as a pay for resteem service, but during the build process I had an idea to give out free resteems to followers.
This grew and was expanded to also give our an up vote along with each winners resteem. I want to do my bit for the community.
I think giving back is what makes the world a better place and steemit is like our own little world.
Like I said initially I was going to make it a paid service, but I have scrapped that idea and am now pleased to announce @steeming-hot will be a free service, all in the name of making a better community.
There are many great initiatives and services here on steemit which make this platform a better place and @steeming-hot is now another one of those great services.
Rewards system
 
Of course @steeming-hot needs to grow so it can be more rewarding for people, so we decided to do a winner showcase post each day.
We really rely on these posts to build our bot through the generosity people up voting those posts. As a little incentive we will also reward the top up voter of our winners showcase post, by giving them a resteem and an up vote.
This ultimately will help the bot grow so thank you to everyone who does support the bot.
You will easily recognize our winners showcase post as the title always starts with "Free Resteem Winners Showcase" followed by the date.
Delegation system
 
We would like to boost the bot so that the value of the up votes are much more, and we figure a great way to do that is by opening up delegator positions.
There are 10 delegator positions available on a first come first serve basis. At the bottom of each winners showcase post we will inform you how many delegator positions are available. As time of writing this post there are 10 positions available.
These delegator positions will be rewarded as two delegators each day will be picked, and they will receive an up vote and a resteem each. Delegators are picked at random by the bot, so if your a lucky person the bot may pick you more often.
If you decide to delegate, you will always receive the up votes and resteems forever. This is to honor your commitment to our service. The bot will grow more and more powerful, so this would be a great investment in the long run.
You can read more about the delegation system here.
When will it run?
 
The bot will run each day, sometime around 5:30 pm ACST. The time may vary a little as at the moment I start the bot up manually.
Eventually I hope to have a server, but for now anything we make from posting and curation goes straight back into powering up the bot. So by running the bot manually I can focus more on building the bot.
How are winners picked?
 
The winners are picked based on some selection criteria. @steeming-hot is about rewarding and promoting good content as best it can, so if your posts don't pass some basic checks you won't be picked.
The criteria selection process:
💩 You must be a follower of @steeming-hot.
💩 Your reputation must be above 25.
💩 Your post must have 1000 characters or more, and the bot won't count HTML, images or links. They get stripped out from the character count.
💩 Your post must be less than 4 days old.
💩 Your post can't have already been resteemed by @steeming-hot, makes sense.
💩 Your post must not have been identified by @cheetah as possible plagiarism.
Everyone must go through this process, so that means delegators, top up voters and followers.
The bot will select 2 delegators each day, 1 top up voter of our previous days winner showcase post and 3 followers from our followers list.
How does the bot work exactly?
 
So here is a run down of the bot.
Delegators
First the bot will randomly pick 2 delegators.
Next the bot will try to find a post from each delegators blog, which passes the selection criteria above.
If the bot can't find a valid post it will go and randomly pick another delegator and continue on until it finds 2 valid posts from delegators.
Top up voter
Next the bot will go and grab the latest winners showcase post from @steeming-hot blog.
Then the bot will get all up voters of that post, calculate and order them by up voter strength and remove any up vote bots from the list.
Then the bot will go to each voter's blog, starting with the person who gave the most up vote weight.
Now the bot will go through posts to find one which passes our selection criteria process. If the bot can't find a valid post it will move on to the next person on the list and so on until if finds a valid post.
Followers
Now the bot will pick 3 followers at random.
Next the bot will try to find a valid post, if the bot can't find a valid post in will pick another follower and so on until it has 3 valid posts to promote.
Everyone
Now the bot will give each post it has selected a 100% up vote and a resteem.
Finally the bot will create a post with details about the winners.
So there you have it, this should help you get an idea of what @steeming-hot is about and how it works.
If you need help here is our discord invite: https://discord.gg/Q4eBKtT