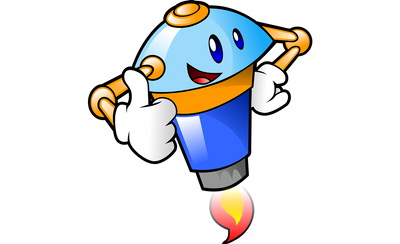 We would like to grow our bot so that it is rewarding people more for the content they are coming up with.
The vote strength of @steeming-hot is slowly growing but we would love give it a real boost.
Currently our bot gives all winners an up vote of about 1 cent which is not helped by the low price of steem. It would be really nice if we could give an up vote of $0.05 to each winner we select every day.
Delegation Positions
 
We have decided that a good way to boost our service is through delegations. With delegations we can boost the voting power of the bot and make it more worthwhile for winners.
We are looking to get about 500 steem power through delegations which would bump up our up vote value to the target of $0.05.
This is not much but if you have put a decent amount of effort into writing a blog post and have only received a couple of cents for your post then at least you will get a few more cents.
As you all know @steeming-hot is focused on rewarding writers who go to some effort writing blog posts.
Also the bot is always growing, so we will become more powerful over time and I have been putting a bit of money from my personal @thevillan account into the bot, with no benefit to myself as I have blacklisted myself from the service lol :)
How it will work
 
We are going to offer 10 positions available to delegators. These 10 positions are on a first in first serve basis so if your delegator number 11 you will miss out.
Also if a delegator decides to pull their delegation for the @steeming-hot service, that position will become available to another delegator and we will put out a service announcement to inform everyone the position is available.
To be eligible for one of the 10 delegator spots, YOU MUST DELEGATE OVER 50 STEEM POWER.
Delegations much more than 50 SP will be greatly appreciated and help to build the bot.
Also these delegator positions are available forever just so long as you are delegating to @steeming-hot. If you decide to remove you delegation to @steeming-hot I will remove you from the list.
So really this is a great opportunity which in the long run will cost you nothing and be a great return on investment.
The fine details
 
So what the bot will do is pick 2 delegators at random each day from the list of 10 delegators. These 2 delegators will both receive an up vote and a resteem just like other winners do each day.
Now just because your a delegator doesn't mean you get a free ride, you gotta pull your weight and do some heavy lifting yourself.
So you are not exempt from the bots selection criteria parameters.
The criteria selection process:
💩 You must be a follower of @steeming-hot.
💩 Your reputation must be above 25.
💩 Your post must have 1000 characters or more, and the bot won't count HTML, images or links. They get stripped out from the character count.
💩 Your post must be less than 4 days old.
💩 Your post can't have already been resteemed by @steeming-hot, makes sense.
💩 Your post must not have been identified by @cheetah as possible plagiarism.
@steeming-hot is about rewarding people who are going to a bit of effort to blog. Fair's fair.
Like I said really it costs you nothing in the long run :)