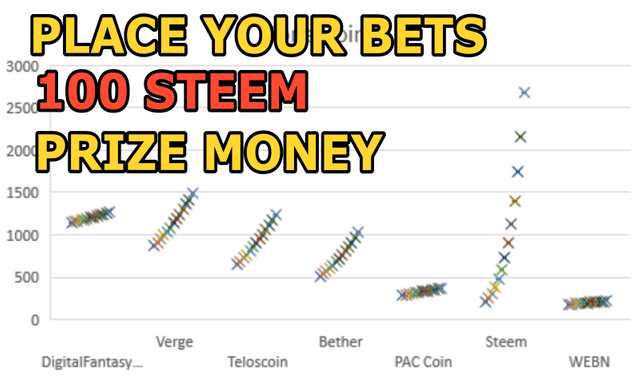 Just a quick post to have some fun. @oracle-d is currently taking part in a campaign to get as many votes for Steem to be listed on Net Coins. Net coins is a widely accepted processor of crypto currency transactions and should Steem get listed, it will do wonders for the trading and liquidity of Steem!
Here are instructions on how to take part in the campaign. Please vote and spread the word, you will be well rewarded:
https://steemit.com/steem/@oracle-d/vote-for-steem-to-get-a-free-listing-on-netcoins-and-win-oracle-d-upvotes-contest-8dbe4475bb65cest
So, place your bets....
This blog is more about the speculative side of this. Its free to enter and is just for fun! The question is: How many votes will steem have by the end of the Netcoins contest? PLACE YOUR PREDICTIONS IN THE COMMENTS
This chart is by @cryptocurator and it is his projection for where steem will be based on current voting rates. Nice one @crytpocurator!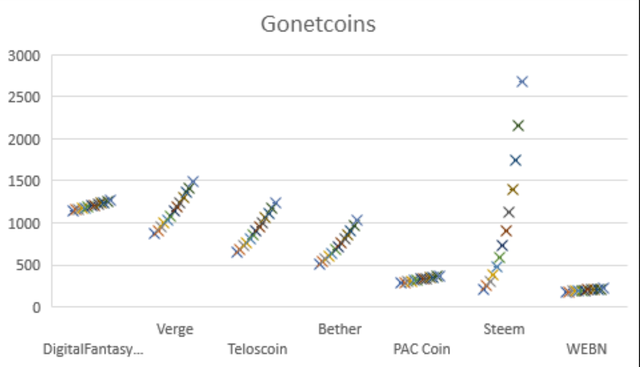 Closing Time:
Place your bets by midnight (UK TIME) on Monday 15th October 2018.
Prize Money
The closest three places to the final number of votes will split the prize money as follows:
1st: 50 Steem
2nd: 35 Steem
3rd: 15 Steem
SBD Rewards go to....
All SBD rewards from this blog will be split between participants that finish between 4th and 10th!
Results
You can track the results in the link below and maybe you can even drop a vote. Don't forget you can vote once every 24 hours! So place your predictions high and keep voting every day!
http://contest.gonetcoins.com/