Sharing the Steem Dream!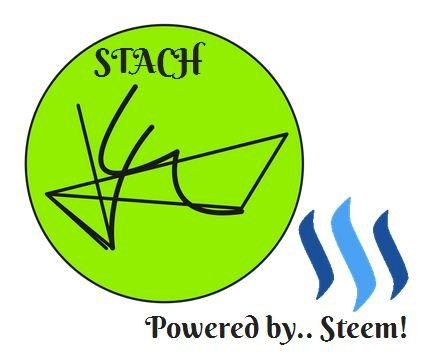 At STACH, Steem Acclerator Hub, we started out by going around the streets talking to people about Steemit, organizing meetups and get together where we were able to get through to thousands of individuals in Nigeria and some parts of the African continent.
To us, it wasn't just about blogging but more about finding some well needed joy in what we found ourselves doing on the Steem Blockchain and how we are able to take this good to our physical spaces to impact lives.
On September 30th we officially started our foray into the offline with a mission to decentralize it and make it as fun as it feels online. Almost 1 year since the birth of STACH, we have recruited and onboarded over 2000 users on the Steem Blockchain, pioneered innovations, helped build communities in and around our ecosystem, developed 3 accelerator hubs that helps young people share and collaborate and we have witnessed the making of dozens of innovative personalities who are doing well in their communities.
The way I see things right now is that, with the new reality that is constantly upon us, the anticipation of SMTs, Hivemind and what promises to be a renewed Steemit, there is need for better strategy adoption when it comes to sharing the Steem dream with the world.
It has been quite of late and that was mostly to the decline in earnings, fall in the price of Bitcoin, SBD and Steem and also the lost of appetite in many who felt Steemit was easy. Steemit isn't easy, Steemit is work and when you learn to love the work that it is, you will be able to stay put no matter the gush of the wind.
We had a blast running our first online campaign titled, #Project20millionNaija and I have and am still hearing dozens of testimonies from that one online campaign. There has not been a better online campaign since that one.
I have has some great time on the Steem Blockchain and I must confess it was the bomb. I witnessed how lots of individuals used their earnings from Steemit to pay House Rents, pay School Fees, buy Smart Phones, pay Hospital bills, pay Bride price and practically used it to upgrade their lifestyle and I cannot yet wish for a better time with any social media... at least not yet!
As we await SMTs coupled with the news of newer and better Blockchain promised, I am right now reflecting on what we did in the past, how we did and what it was it meant to us.
Fingers crossed, we are going to create some more amazing moments with the Steem Blockchain and I invite you to join us.
---
Have you heard about Sprtshub.io?
This is a Decentralized Sports Social Network built on the Steem Blockchain! It is designed to bring fun and rewards to sports lovers and enthusiast worldwide and we invite you to Join Our Community.)
Read more here
---
We will be kick starting the second phase of our online campaign this month and it promises to be exciting and rewarding.
---
---
STACH is a physical Accelerator Hub dedicated to decentralizing the offline by breaking the barriers to accessing the internet like light, internet and conducive working space.


Steem Accelerator Hub... decentralizing the offline!



STACH is supported by @Sndbox as a Sndcastle project.