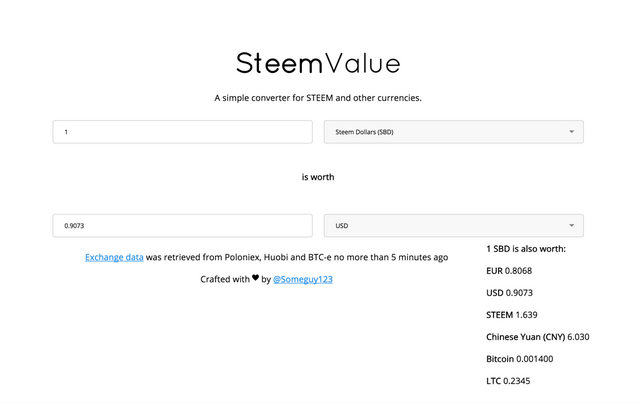 SteemValue now shows all currencies in the bottom right ( thanks @smooth for the suggestion ). You can still switch between them normally, this is a nice alternative for some people who need their information quickly.
Another small fix: exchange updates now run on a background thread - this means the site won't "hang" for a few seconds when it updates the exchange rates.
Note - Steem Value is open source, and contributions are welcome: https://github.com/Someguy123/steem-value
---
Do you like what I'm doing for STEEM/Steemit?
Don't forget to follow me for more like this.
---