The price of Steem is going down as we speak. This is the opportunity you've all been waiting for. After this dip, the only way is up!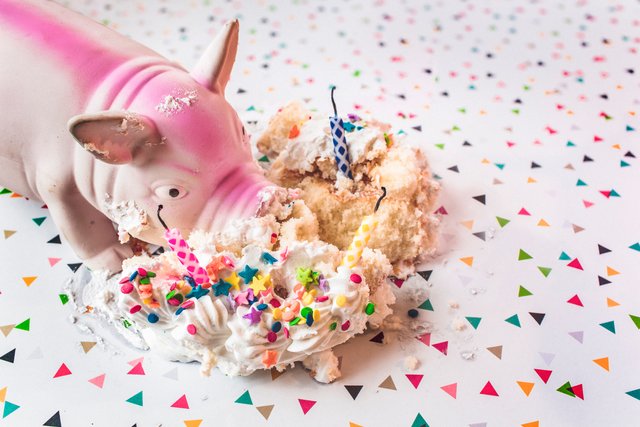 Source
Low Prices
The last time we've seen the price of Steem go under the $1 mark was at the end of November 2017. That was just about the time that I was looking for promising, low-cost cryptocurrencies I could add to my portfolio.
Steem was one of those. I bought myself some, using the profits I had made from my investments in other cryptos. When I was looking for a wallet to store my newly bought Steem, I discovered there was a whole new world behind that crypto. It was my first encounter with SteemIt, and I have no regrets whatsoever for buying that cheap, little coin called Steem.
A new world opened up. Not only did I find my love for writing again, I met all of you. I found new friends from all over the world and learned more than I could have ever imagined... about people, about crypto, about new stuff, but especially about myself!

ATH's
In December and January, the crypto world went crazy. Every single coin reached its all time high.
Steem reached its ATH of $7.31 on January 5th, SBD went up to $13.79 on December 21st.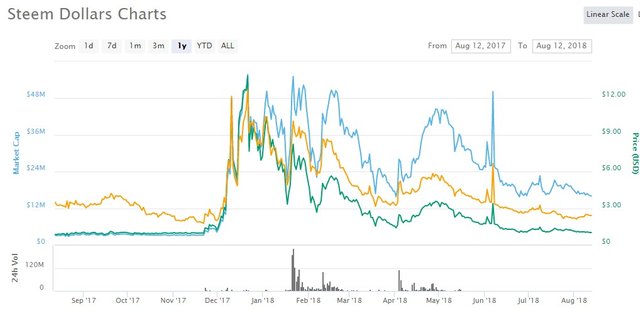 Source
Click to enlarge
Since that moment, prices have been dropping. There is still a lot of FUD going around, which is not so strange. After all, once cryptocurrency and Blockchain application will get their foot on the ground, a whole lot of people who are in control now, will lose that control. And they don't want that to happen, so they are scaring people.

A Matter Of Time
But let's face it, Blockchain technology has so many possibilities that it is just a matter of time before people see the value in it. And that's exactly what we are waiting for. Prices will go back up eventually.
Meanwhile, - and let's get back to the original idea of this post - why shouldn't you take advantage of these low prices and buy in?
Months ago, my good friend @davemccoy predicted that the price of Steem would drop under a Dollar again. I didn't want to believe him at that time, but here we are. The guy knows his stuff, you know?!

Source
Click to enlarge
Of course, I do realize that not everyone has the means to buy in with fiat, but if you do, now is the time to do it! Remember, only 8 months ago, Steem was worth over 7 bucks, and SBD was worth even more.
If you would buy in with $100 now, that same $100 might be worth $700 or even more in a couple of months.
@taskmaster4450 has written an interesting post about this same subject. You can read it here: STEEM: Is One Committed Or Complaining?
In his post, he mentions:
As I write these words, STEEM is at .95. That means any Plankton can make Minnow with only $475. There are only 8,500 Minnows in the entire ecosystem.
Of course, this is only usful if you have the fiat to buy in.

Opportunities
But let us be real here. The Steem blockchain is in full development.
If you take a look at the chart below, you will see the huge difference in activity between the various Blockchains.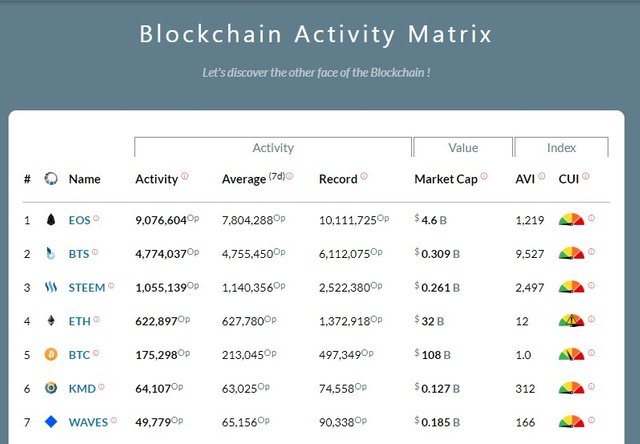 Source
Click to enlarge
You don't have to be tech-savvy to see that the top three Blockchains are way more active than the other ones.
New applications are being created every day. New applications that will attract people who are not on SteemIt, and will make them invest. Applications as @steemmonsters, @actifit, @steemhunt, @cleanplanet and @air-clinic are only the beginning. Many more will follow, opening up the Steem blockchain for the masses.
You could still be an early adopter, and if you've got the means, now is the time to grab your chance.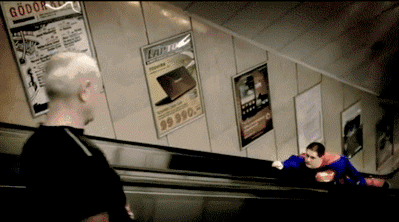 Source
As always, I'm very interested to hear your thoughts! Let yourself go in the comments section below!
Nothing in this post should be considered as being financial advice, nor am I telling you what you should do with your money.


Subscribe Ro RSS Feed | Subscribe To Newsletter
More Posts You Might Like: