A physicist, a chemist and an economist find themselves stranded on a desert island with nothing to eat. One day, they find a cache of canned goods washed ashore on the beach. However, they have no way to open the cans.
After pondering the problem for a while, the chemist says "I think i have an idea. It will take us a few days, but if we take some of the seawater, and concentrate it, we can eventually get a solution corrosive enough to eat through the top of the can."
He's barely finished before the physicist interrupts him "Wait! I've got an even better idea. It shouldn't take us more than a day. We collect some sand from the beach, then we build a fire and melt the sand into glass to make a lens. We use the lens to focus the rays of the sun until they melt through the top of the can"
But the economist interrupts him "wait! wait! I've got an even better idea. I know how we can open the cans right now... OK... First, assume a can opener"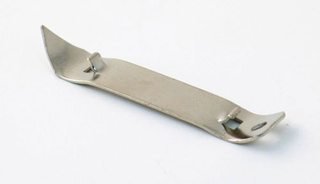 I've linked snowflake and timcliffs posts about this at the bottom of this one.
To offer a quick summary, snowflake has an idea to change the structure of steemit voting by
Eliminating curation rewards entirely
Adopting a two tier voting system where users with steem power above a certain threshold only downvote, and smaller SP users upvote and downvote.
On its face, this plan seems like a good idea to give regular users more influence on the steem platform. However, there are multiple (probably) insurmountable problems with the plan. I am posting this not just to blindly criticize, but in hopes that snow or tim will come up with a viable way to address some of these problems.
Problem #1 -- the benefits of Snowflake's plan depend upon unproven assumptions about the reasons for current voting patterns
In many cases, these assumptions are not in line with what is actually observable on steemit everyday. In one of the posts @smooth pointed out that the majority of whale upvotes do get some sort of curation reward. And he may be right. But the current curation reward system severely penalizes bandwagoning, and voters, whale and otherwise, bandwagon nonetheless. The current curation reward system severely penalizes whales for voting for the same authors all the time (because of frontrunning). But they do so nonetheless.
The current structure of curation rewards might encourage whales to vote as often as possible while maintaining their full voting power in order to maximize rewards (and many of them don't even do that in spite of the fact that not doing so is tantamount to throwing away free money). However, aside from that, the current problems with curation that snowflake aims to fix are problems in spite of the structure of the curation rewards system, not because of it.
Its easy to scapegoat curation rewards and assume that whales and others who are voting in undesirable ways are doing so because of them. But there is a paucity of compelling evidence that this is the case. If it were, we would expect the same desire for increased curation rewards to prevent whales from doing things like bandwagoning and voting for the same people frequently.
Removing curation rewards will will almost certainly have the impact of making it less profitable for people like @biophil and @ats-david to do what good they are able in finding and upvoting original content with their trail (both have said that they do it for profit). That is to say, there are certainly people who are voting in ways that many would consider desirable for whom curation rewards are the primary incentive.
In all, starting from a null hypothesis, we have significant evidence that many continue to vote in ways considered undesirable (like via bots) despite a penalty in curation rewards. We also have evidence that users who vote in a postive way (ie attempt to find new, undervalued content) are motivated to do so, at least in part, by curation rewards.
Problem #2 -- Snowflake's plan depends on assumptions about whale curation behavior that history has already proven to be false.
One can assume that "good whales" will accept the moderator position, and "bad whales" will split their account into many self-upvoting sibyls. Because we will have removed a great deal of the upvoting power from the steemit ecosystem, these bad whales will have a level of influence in assigning rewards far beyond even the disproportionate level of influence whales enjoy now. In snowflakes mind, this is where the good whales who are moderators step in. When they see upvoted content that doesn't meet some standard of quality, and they will "moderate" it and reduce rewards. Per snowflake's reply in his post:
Moderators would downvote content that's overpaid. It doesn't really matter if it was upvoted by many sockpuppets, if the content is shitty payout will go down. We would have a system were post would go through a lot more scrutiny, which will increase the quality of content selection.
However, for this system to work, the moderator whales in question would have to be willing to spend a considerable amount of time and effort to subject all posts and comments on steemit to this level of scrutiny. And they would have to be willing to do so for free. There is no incentive in snowflakes plan that they do not have under the current system, and therefore no reason to believe that these moderators would be any more inclined to spend time finding and downvoting bad content than they are currently. If they were willing to take the time and effort to provide the level of scrutiny necessary to ensure that "if the content is shitty payout will go down" the problem that @snowflake is trying to fix wouldn't be a problem.
After all, the moderators that snowflake is depending on to provide this level of scrutiny are already bandwagon upvoting low quality, cookie-cutter posts (with little or no financial incentive to do so) by SG curators in exchange for having to scrutinize steemit content less. That is to say, they are willing to pay money (in the form of votes) to provide less scrutiny. Why would one expect them to be willing to provide more scrutiny for free.
You might argue that, under the current system, these whales just want to save their voting power for curation-reward-eligible upvotes. However, a look at voting history will show that that is not the case. Dan didn't dust off his big account @dan until a few weeks ago. @ned has been somewhat more active in recent months, but i remember when i wrote my post about the 5 votes a day change he was casting something way less than the 40 votes a day limit for maximum voting power. The same is true for the val accounts , jamesc, and many others, all the way down the line. RIght now, given the choice between letting their voting power go to waste, and scrutinizing posts to DV bad, overpaid content, most of these prospective moderators choose the former far more often than the latter.
Nearly all of the biggest whales have unused voting power with which they could downvote bad content at no cost to themselves, if they wanted to do so. They just don't want to do so (or they don't feel much content is bad enough to warrant a dv). There is nothing in this plan that would make them want to do so any more than they do currently. They get the same amount of inflation money if they do nothing as if they downvote a bunch of bad posts every day. So why deal with the hassle?
"because they have a large investment in steem, and responsible curation will improve the price of steem" has already proven to be insufficient. Maybe its social loafing, maybe its just that they feel their time on steemit is better spent in other pursuits, but there is no reason to believe that the same long term concerns that fail to motivate them now will somehow become more compelling under snowflakes plan.
problem #3: the level of inflation necessary to adequately incentivize being a moderator vs a group of self-upvoting sibyls would be too high to be sustainable
Right now, there are a bunch of bots with a lot of steem power. Will they really go extinct if there are no curation rewards, or will they just turn to self upvoting (again with a disproportionate level of influence)? Are the moderators, with no compelling financial reason to do so, really going to be willing to play John Henry to the bots' steem powered hammer (<-- thats clever right).
Of course, the bots could choose to be moderators and get free inflation money. But how much inflation money would you have to give them to make that a +ev decision over self upvoting (or sockpuppet upvoting) even at a very modest level of success? Especially in a spot where we just had to reorganize the universe to cut inflation. You would have some extra free money to play with as, you could convert the money currently going to curation rewards for moderator SP incentives, but thats pretty trivial (spitballing but something like 50K steem a week) Thats 50K non compounded you have on top of current SP incentives. Just taking into account the top 44SP users(those with with 1GV or more and not including the steemit account, though im not really sure how you can exclude it) thats 50k SP devided up porportionally for 150GV... so just over 2.6 kSp per week on a 10GV account. SO as an example, dan would be making around 2.6KSP/week on an approximately 5 million SP balance.. around .05 percent weekly or around 2.6% per annum. thats not terrible for doing nothing, but he could still do better powering down and holding SBD. ANd out of the 280 full power equivalent votes he could cast every week as a group of sybils at that power, he would only need one or two full power ones to sneak through the moderators and be successful (or even just to sell a few for a percentage of the proceeds).
And even that underestimates the advantages offered by being a group of self-upvoting sybils. Because his vote would actually be worth way more as a bunch of sybils, because there would be fewer votes being cast (because some whales wouldnt be voting to take the incentives)... also, ive probably slightly overestimated his returns on balance, since theres a non trivial amount of vests that would still be above the threshold but that aren't above 1GV.
problem #4: the SF plan would give many moderators unchecked power when downvoting at 100%
Reducing the amount of SP with the power to upvote would give whales who split their account for the purposes of self-upvoting far more influence than they currently have (as outlined in problem 2).
However, there is another side effect to making most SP upvote ineligible. The mirror image of this problem is that it would be exceptionally difficult, perhaps even impossible, to counter a whale downvote. Even if a modestly sized whale like @enki downvoted someone, it would take a non-trivial amount of consensus among the regular voters just to take the post out of the negative rshare range. I'm not even certain it would be mathematically possible to counter a downvote by someone like @dan or @ned or @blocktrades even with 100% consensus of all upvote-eligible accounts. Currently the check on irresponsible whale downvoting is that other whales will (at least sometimes) respond to it by upvoting the material that was unfairly (in their perception) downvoted. The SF plan would remove that check which, afaik, is the only one there is.
In all, the snowflake plan seems, to me, to assume a lot of can openers that only exist in an ideal world.
https://steemit.com/steem/@timcliff/whales-can-the-community-buy-out-a-portion-of-your-influence
https://steemit.com/steem/@timcliff/snowflake-s-really-interesting-proposal-turn-whales-into-moderators-and-give-dolphins-all-the-voting-power-tldr-version
https://steemit.com/steem/@snowflake/guardian-of-the-steem-universe-a-different-perspective-on-the-role-of-whales-within-steem-ecosystem-part-2
https://steemit.com/steem/@snowflake/guardian-of-the-steem-universe-a-different-take-on-the-role-of-whales-within-steem-ecosystem