Steem Merchants: FOC Solutions (Sellos Caracas)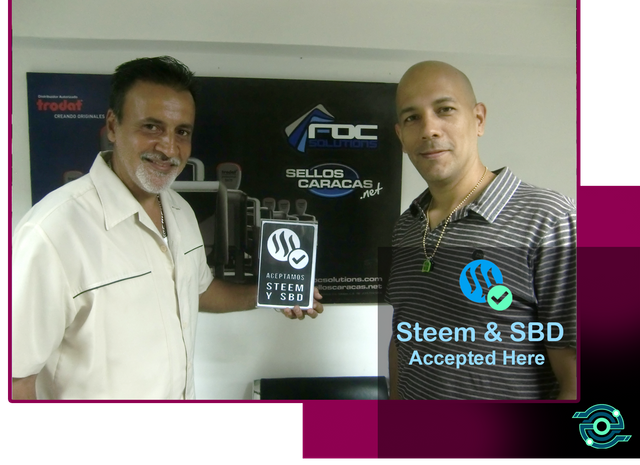 The new business accepting payments in Steem and SBD can be very useful to you. This is due to the variety of products they can customize or even create for you.
If you want to empower your project, product or community and turn it into a "lovemark" they will be your best ally. Imagine all the possibilities you have at your fingertips just by looking at these photos I'll be showing to you below in this post ( and this is just a small sample of what they can create):
"For many years I have known the work that they do and I also know its owner Marco Fagundez. In addition to improving my Puzzlesorios brand, they have also become my friends. I always recommend them to anyone who wants to add value to their brand".
Products & Services:
-Laser cutting acrylic & cardboard
-Laser engraving metal, leather, acrylic, cardboard, cork & more
-Creation of acrylic recognition plaques
-Vinyl printing and cutting
-T-shirt printing
-Self-inking stamps
...and much more
This is a great opportunity for the Steemit community to have an ally that can create or customize amazing products for meetings and any type of merchandise.
Contact info:
Marco Fagundez
+58 212-7511249
Email addres: [email protected]
Instagram: https://www.instagram.com/selloscaracas
Business Address:
Chama Ave., Quinta Conchita, Colinas de Bello Monte, Caracas.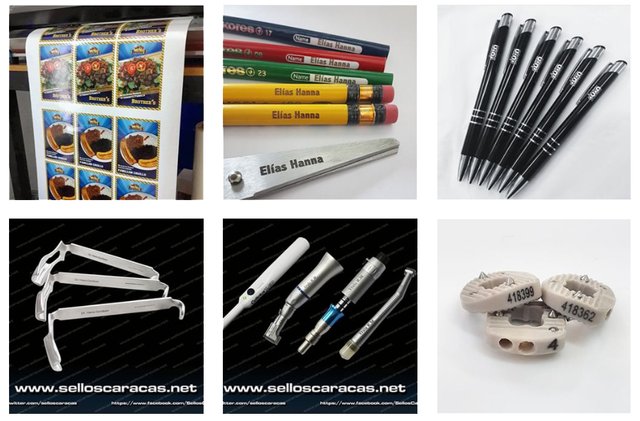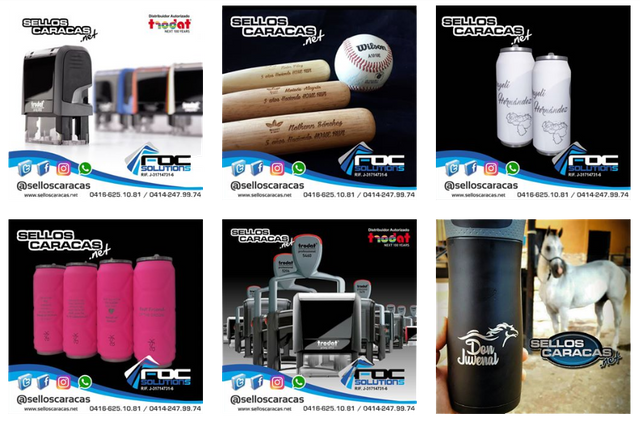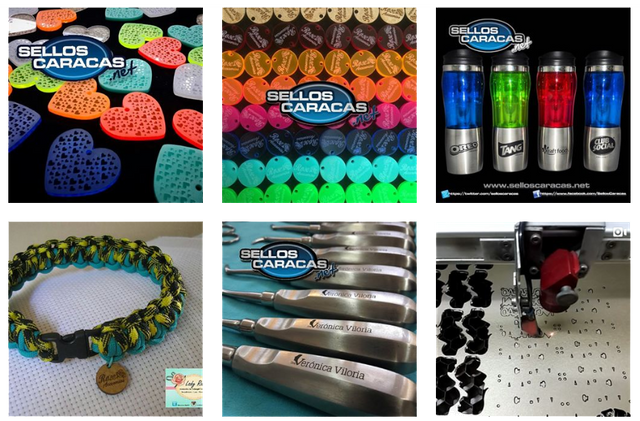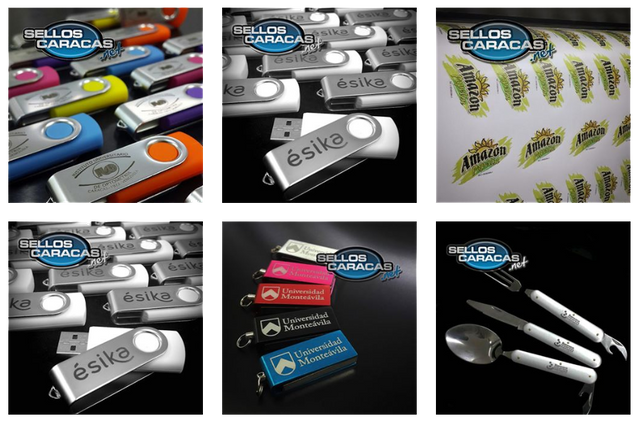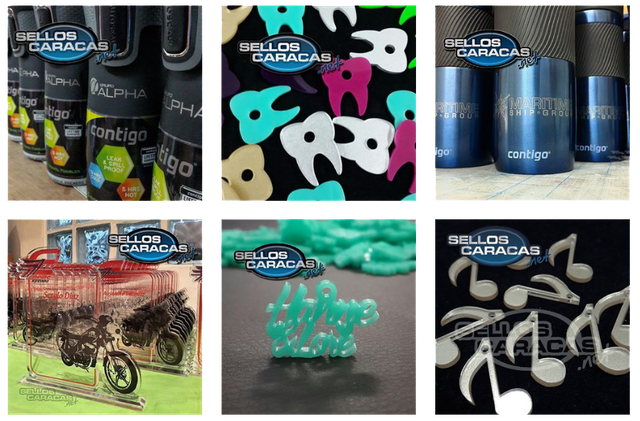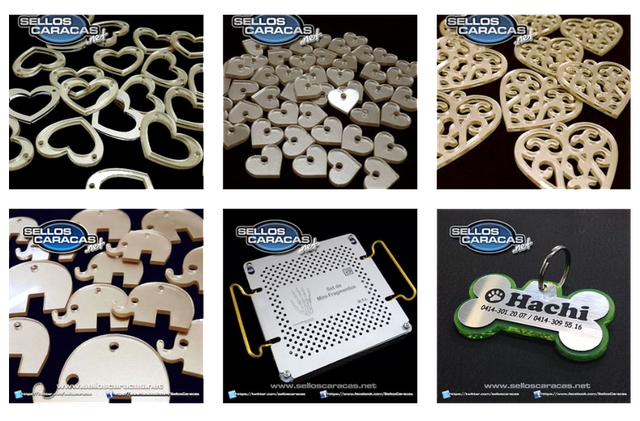 Sourse
Español
El nuevo comercio en aceptar Steem y SBD como forma de pago, puede serte de gran utilidad por la diversidad de productos que son capaces de personalizar, incluso crear.
Si tienes un emprendimiento, producto o comunidad que quieras convertir en una "Love Mark" este es el aliado perfecto para ayudarte a conseguirlo, solo imagina las posibilidades que tienes observando las fotos que te mostraré en este post y que son apenas una muy pequeña parte de lo que pueden hacer el equipo de Sellos Caracas.
"Conozco a esta empresa y su dueño Marco Fagundez hace varios años. Además de aportar grandes mejoras a mi marca Puzzlesorios se han vuelto buenos amigos y siempre los recomiendo a cualquier negocio que desee crear un valor agregado a su marca.
Servicios
Corte láser en acrílico y cartón
Grabado Láser en metal, cuero, acrílico, cartón, corcho y más...
Creación de placas y reconocimientos en acrílico
Impresión y corte en vinil
Estampado de camisetas
Sellos automáticos
.... y muchas cosas más que se te ocurran
Así que, comunidad de Steem, esta es una tremenda oportunidad para contar con un aliado que puede crear productos increíbles para tus meetups y cualquier merchandisins...
Contacto:
Marco Fagundez
+58 212-7511249
Correo: [email protected]
Instagram: https://www.instagram.com/selloscaracas
Dirección:
Avenida Chama, Quinta Conchita, Colinas de Bello Monte, Caracas
¿Quieres apoyar nuestro trabajo?
Pueddes ir a Fundition y donar. También votando nuestras actualizaciones del proyecto y delegando SP o compartiendo esta publicación.
Delegate 25 SP | Delegate 50 SP | Delegate 100 SP | Delegate 250SP Delegate 500SP | Delegate 1000SP | Delegate 2000SP | Delegate 4000SP

- Libertad - Apertura - Descentralización -
¿Quieres conocer más sobre nosotros?
¡SÍGUENOS EN NUESTRAS REDES!
Botones creados a partir de esta plantilla

Actividad apoyada por: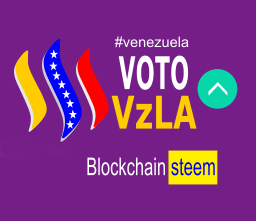 Thanks: @pennsif @demotruk @organduo @steem-ambassador
Post creado por @danielvehe para @rutablockchain
Translated by @dearw