STEEM SILVER ROUND 24 HOUR FLASH $ALE
FLASH SALE IS WHAT WE DO!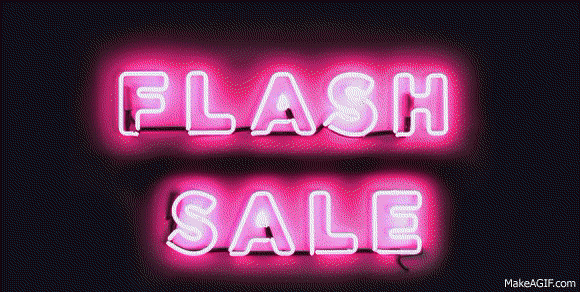 So you might be new to precious metals, you might be new to the STEEM Silver Round, you might not have ever seen a Flash Sale.
IT'S WHAT WE DO!
Okay so let me explain a Flash sale.
Flash sale in the Prcious metals market is a sale, usually happens when a company has an over abundance of an item or when the price of precious metals drop all of a sudden. Well guess what? We are currently seeing a drop in the silver price.
WHY FLASH SALE NOW?
Well this is pretty simple but a little complicated, see when you are minting a round you must lock in a silver price. Usually this price is at spot price. With a project like the Steem Silver round we lock in Silver prices a few times during the pre-sale period, this is one of those times. Well today silver dipped below $17.50. This means that the Team at Steem Silver Round will lock in as many Oz of silver as we can. Which gives us a much better price average.
PRICE AVERAGE FOR BUYERS.
This also gives the buyers an opportunity to lower their price average to. So lets say you bought 3 rounds at $25.00 and the those same rounds go on a flash sale for $21.00. So the first 3 cost you $75 and the last 3 cost you $63 that would give you a price average of $23. See how it works? So if everyone understand the purpose and the reasoning, the only thing left is the sale!
24 hour flash sale on STEEM Silver Rounds!
Now this sale will only last 24 hours. If you have already made a purchase, you can send me a DM in discord and I will privide you a free shipping code, since you have already paid for shipping once. So lets move on to the good stuff and what you have been waiting for. Now this will be a 3 coin Minimum buy.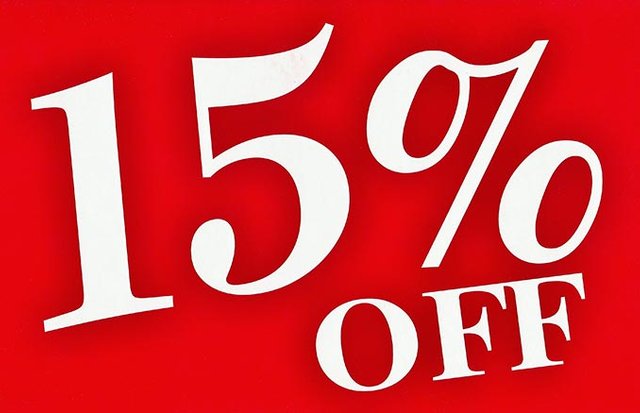 Source
Thats right 15% for 24 hours with a minimum buy of 3 rounds. This puts your cost at $20.88 per round, which is almost $4.00 off per round. Plus if this is your second order you will not have to pay for shipping. (You must get the free shipping code from me on discord)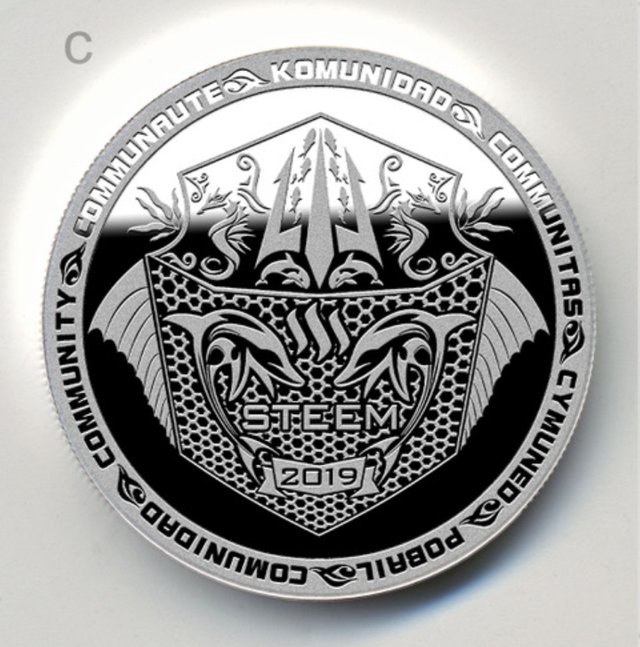 First you gotta go Here then at check out you have to enter coupon code giveme15.
Little something extra for you 1st time buyers. Free shipping on orders of 10 rounds or more, send me an email at [email protected] and I will send you the free shipping code.
Steem Silver Round project is brought to you by @sevinwilson and I am @raybrockman
Here is the link to the Steem Round Website
Remember the giveme15 code only works on orders of 3 rounds or more. Thanks for your support to The Steem Silver Round Project.
Have an awesome weekend!!
For more information on precious metal investing visit us at #steemsilvergold