The Steem News @ 2 May 2019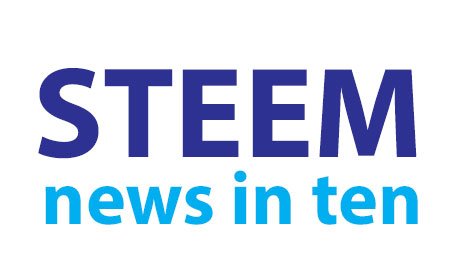 Scot and Scotbot SMT-substitutes coming next week.
Goodbye Flags, Hello Downvotes.
There's news from Allonian Seed, D.tube Forum and @steemonboarding.
And the new 3speak.online video and streaming platform is launching soon.
---
---
1. Scot and Scotbot go live next week
@aggroed has released more details about SCOT, the Smart Contract Organizational token, that will be going live next week.
SCOT is modeled on the SMT protocol and Steemit Inc's SMT white paper was used as the basis for the design spec.
Along with the Scotbot voting tool developed by @holger80, Scot will allow communities to operate with their own token distribution system.
There will be a fee of 1000 ENG for the Scotbot setup and a monthly charge of 1 ENG per active account per month. (1 ENG is nominally 1 STEEM, but may be available for less on the Steem-Engine.com market).
---
---
2. Goodbye Flags, Hello Downvotes
Steemit Inc has now swapped flags to downvotes in another community driven update of the steemit.com front-end.
Also in the update are contributions from @netuoso, @quochuy and @blockchainstudio.
---
---
3. Allonian Seed update
@v-entertainment has released an update on the steem-based Allonian Seed game they are developing.
As well as new visuals there have been developments with Steem integration, better support for story writing, event systems and various other improvements.
---
---
4. D.tube Forum travel info
The D.tube Forum is now only two weeks away.
The organisers have posted some extra travel information for getting to the event.
---
---
5. 3speak.online - new video & streaming platform
3speak.online is a new video and streaming platform for steem developed by @wehmoen and @oracle-d.
The service is particularly targeting content creators deplatformed from other social media sites...
If you were banned, deplatformed or censored on Facebook, YouTube & Co you can apply for a censorship free content creator account at 3speak.
The test post from @tibfox appears well advanced so it looks like the service will be launching soon.
---
---
6. SteemOnboarding D.tube video contest
@steemonboarding has launched another video contest. This time it is for a video introducing @dtube.
The prize is 3 x 75% votes from @blocktrades. The closing date is 16 May. @coruscate has posted full details of the contest
---
---
(change on previous day in brackets // n/c = no change)
Follow
@penguinpablo
,
@steem-data
&
@eforucom
for more statistics.
---
---
Visit the Steem Meetups & Events Calendar for a full list of meetups coming up...
---
---
This is #149 (02 May '19) of this daily news service.
Please let me know of any important posts or key data that should be included. Comment below or message me on Discord Pennsif#9921
---
[ graphics by @pennsif ]