HOW TO GET TO THE D.tube Forum BY METRO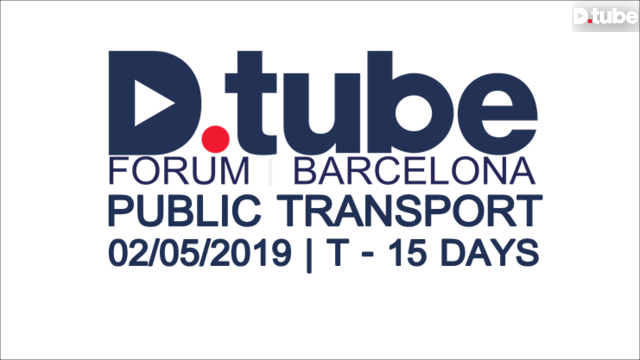 ---
Hi, D.tube community.
Today, I want to let you know how you purchase your public transport ticket (T-10 / Zone1) and how you get to the venue.
Here is the walk from Metro Line 1 (red line) - Station Marina: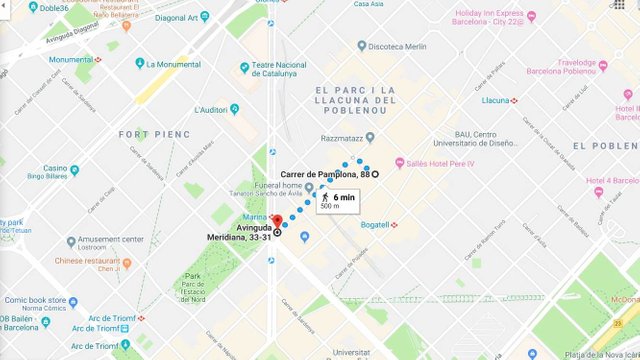 Here is the walk from the Metro Line 4 (yellow line) - Statio Bogatell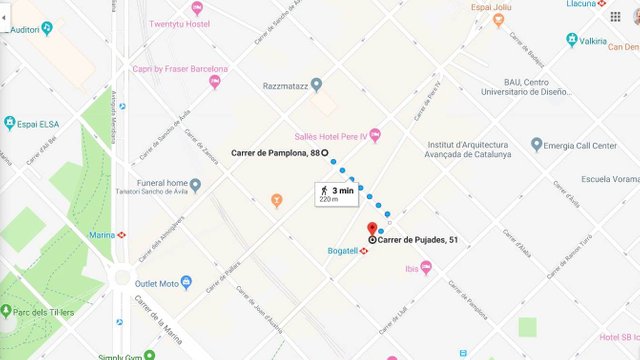 If you have any other questions about public transport, just hit us in the comment section or on our discord channel. https://discord.gg/TCA9SP
The venue: http://www.espacio88.com/
THANK YOU for your help and all your support!
DTube FORUM 2019 - "YOUR STORY BROUGHT TO LIFE"
The WHO is WHO at the DTube FORUM: (23)
@roger.remix
@laubsauger
@misselectric
@greencross
@prc
@tixinhacapitinha
@pescador
@floripondia
@sergiomendes
@nathanmars
@artakush +1
@jesapelcroot
@corsicana
@lecharles
@french.fyde
@yann0975
@kaerpediem
@surfermarly
@joythewanderer
@cryptospa
@tibfox
@hauptmann
(everyone will appear here who bought the symbolic entry fee)
We hope many more will show their commitment to attend the DTube Forum!
Current members of the organization team:
@roger.remix
@tibfox
@artakush
@greencross
@ivansnz
@nathanmars
@sergiomendes
@hauptmann
This project is just possible with the great support of our community. So we want to thank you all for every upvote, resteem, and comment.
If you want to support us even more, please check out the @fundition campaign: https://fundition.io/#!/@dtube.forum/nki4yaz5z

A very BIG THANK YOU! goes out to our sponsors:
@dtube


@mariusfebruary


@dsound


@cleanplanet


@actifit


@roelandp


@prc


@tixinhacapitinha


@pescador

@floripondia


@freecrypto


@surfermarly


@phoenixwinter


@snook


If you want to appear here as a sponsor as well, check out our rewards on @fundition.
From Barcelona with LOVE
@hauptmann
YT: