The Steem News @ 7 October 2019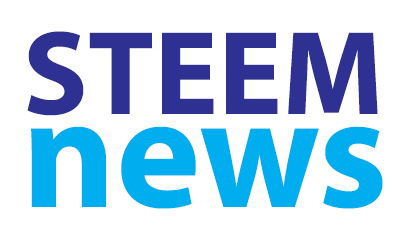 eSteem's Web App is coming soon.
Steemhunt launches DRG OTC Telegram, SteemitBoard releases SteemFest 4 badge and the Steem Foundation meets.
And there is news and discussion about DBLOG, Splinterlands, Sonic Groove Live, SteemSTEM, a Steem Experience contest and TRIBE.talk...
---
---
1. eSteem Web App is coming
@esteemapp has released a preview of their forthcoming web application...
We believe Web application will help our users to get better exposure to external web as well as promotes Steem content creators across the web. Together with our eSteem Search engine, we think web application will be one of the killer apps on Steem...
---
---
2. DRG OTC Telegram & Steemfest ticket contest
@steemhunt have opened a Telegram channel in support of their new DRG OTC token trading site.
@gadrian has been selected as the final hunter to be entered in the Steemhunt / Blocktrades SteemFest draw to win a free ticket and accommodation for this year's event in Bangkok next month.
The draw for the winners takes place on 14 October...
---
---
3. SteemitBoard releases SteemFest 4 badge
SteemitBoard, run by witness @arcange, has published its new badge for SteemFest 4 participants...
---
---
4. Steem Foundation Board Meeting & Marketing Ramble
The Steem Foundation/Alliance has posted the minutes of its latest board meeting that was attended by @guiltyparties, @shadowspub, @aggroed, and @eonwarped...
They have also announced a meeting on 26 October to discuss marketing ideas...
---
---
5. DBLOG tribe launches
A new tribe for bloggers, DBLOG, has just been launched by @rokyupjung.
It can be found at dblog.io...
---
---
6. Splinterlands - when $4million?
Based on estimated card values the 'marketcap' of @steemmonsters is currently around $3.3million.
In response to a question from @mattclarke, co-founder @aggroed considers how long it might be until the marketcap reaches $4million.
If Splinterlands were a traded alt-coin, a $4million marketcap would currently place it just outside the top 500 cryptocurrences on CoinMarketCap...
---
---
7. Sonic Groove Live winners - week 5
The new weekly music contest Sonic Groove Live has announced this week's winners - @edwardstobia (1st), @elisonr13 (2nd), @orlandogonzalez (3rd) and @partitura (Communities Choice)...
---
---
8. SteemSTEM is 3
One of the oldest projects on Steem, @steemstem, has reached its third anniversary.
It support posts relating to the STEM subjects - Science, Technology, Engineering, Mathematics...
---
---
9. Steem Experience Contest - 50 STEEM prize pool
Witness @derangedvisions has launched a contest about people's experience on Steem.
To enter make a post about how Steem has impacted your life for a chance to up to 25 STEEM...
---
---
In case you missed it live this week's episode of TRIBE.talk with @carrieallen of Creative Coin, @zipporah from Sonic Groove and @midlet is available on @dtube...
---
---
(change on previous day in brackets // n/c = no change)
Follow @penguinpablo, @steem-data & @eforucom for more statistics.
---
---
Visit the Steem Meetups & Events Calendar for a full list of meetups coming up...
---
---
This is #196 (07 Oct '19) of this daily news service.
Please let me know of any important posts or key data that should be included. Comment below or message me on Discord Pennsif#9921.
---
[ graphics by @pennsif ]