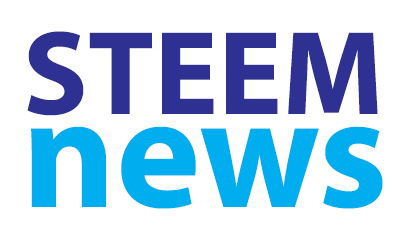 WhereIN launches English version.
Steem retains top 10 ranking in CCID index, Steem Foundation calls elections, and Steem marketing ideas sought.
And there is news and discussion about Fundition, Photo-tribe, SteemPress, the health of STEEM, SteemLeo and the SPS...
---
---
1. WhereIN launch English version
The Chinese Steem app @WhereIN has launched an English version.
Upon installation the app recognises the default language of your phone and installs the appropriate language version.
The app has also introduced a QR code and scanner function, it also gives the user the ability to select API nodes and make use of a third party browsing app. It has also integrated a simple yet comprehensive wallet function...
---
---
2. Steem retains top 10 ranking in CCID index
@toofasteddie reports that Steem is ranked at position #9 in the lastest edition of the Chinese Center of Information and Development blockchain index.
This is the 13th edition of the CCID's Global Public Blockchain Technology Index.
Steem has unfortunately slipped down the ratings. It was ranked as high as second place at one point last year, and fourth in the last edition of the index...
---
---
3. Steem Foundation Elections
The Steem Foundation is to hold its first round of Board of Directors elections.
The current Interim Board of Directors will have served its term at the end of November, and so new directors are sought. These are voluntary positions with a minimum term of 6 months.
The deadline for applications is 10 November 2019...
---
---
4. Steem Marketing
@theycallmedan has put out a call for ideas for marketing steem...
@aggroed has posted an 'infomercial' video that summarised the output of Saturday's Marketing Ramble discussions...
---
---
5. Fundition's burning updates
Steem crowdfunding platform Fundition has posted an update on its current developments and activities.
Coming soon are two new sister sites to the main Fundition site - game.fundition and art.fundition, as well as a new Event category on the main site.
Fundition is now also giving a monthly Fundition Fund Program bonus to selected projects who are regularly updating and promoting their projects. Also new to Fundition is a special 'Burn Event'...
---
---
6. Photo-tribe adds Proof of Stake
The Photo-Steem tribe have announced that they will be adding Proof Of Stake (POS) to their reward system.
This means people can earn a fixed percentage of the total reward pool just by staking their PHOTO tokens...
---
---
7. The benefits of SteemPress for WordPress users
@paulag has published a useful list of the benefits of SteemPress to encourage WordPress bloggers to give it a try...
CTP tribe founder @jongolson has posted a Content Creator Survival Kit for Steem...
---
---
8. STEEM is looking healthy
@socky has been tracking the daily STEEM supply for the past 20 months.
Referencing the fact that during the last 53 days powering down has only exceeded powering up on 3 days, he concludes that the health of STEEM is looking good...
---
---
9. SteemLeo - good prospects for the token and the tribe
@dtrade has given a positive update on the performance of the LEO token after a recent large sale from one of original airdropped token holders...
@taskmaster4450 also gives a positive outlook for the SteemLeo tribe...
LEO is among the tokens featured in @dalz's latest Steem-Engine tokens price charts...
---
---
10. Plans for a public Hivemind SQL service
Witness developer @emrebeyler has updated his plans for a public Hivemind SQL service that he is seeking funding support for from the Steem Proposal Service...
@emrebeyler's proposal currently only requires around 800K SP in votes to cross the Return Proposal threshold to start receiving funding from the SPS along with @inertia, @howo and @steemchiller...
---
---
(change on previous day in brackets // n/c = no change)
Follow @penguinpablo, @steem-data & @eforucom for more statistics.
---
---
Visit the Steem Meetups & Events Calendar for a full list of meetups coming up...
---
---
This is #214 (27 Oct '19) of this daily news service.
Please let me know of any important posts or key data that should be included. Comment below or message me on Discord Pennsif#9921.
---
---
Burn Note - 5% of the post rewards will be burnt by setting a beneficary to @null.
---
---
[ graphics by @pennsif ]