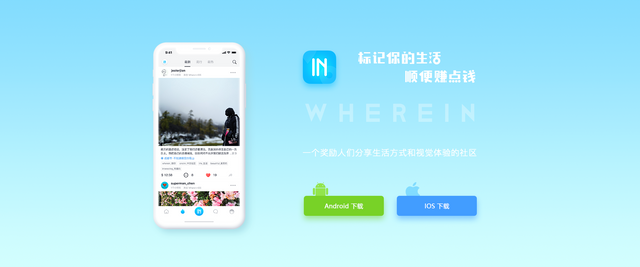 For the longest midnight oil we burnt, for the effort we have put in to, and finally we are proud to announce English version of
WhereIN
, is finally here! Welcome to our WhereIN family.
It's been more than half a year of struggle, we've been working on different challenges. That including our core business has been facing their own challenges, so happened during that time mainland China firewall has been enforced upon Steemit and Steem API, as a result, even logging into any platform would be difficult for users in China. That is one of the main focus that point of time, to ensure everybody be able to use Steem via WhereIN.
Here is a little bit of something behind the scene. We have been using Flutter for IOS and Android development. To our surprise, Flutter was never easy as we thought, it took us months to master the art of coding with Flutter, at the same time we have also developed SteemKillers, in order to put this game into our Steem eco-system, which originally supposed to bring in investors via the game, but due to current hurdle, this has not been doing too well as at now.
Further to our development, we have also trying to improve WhereIN user's experience, in terms of user interface, crypto transfers view internal wallet function, register and or login with mobile number, personal preference, switching between Steem and SBD, Resource Credit and Voting Power indicators, effective comment editor and voting function. These some of the system enhancement we did in the English version for the past two months, I dare not say this is all, it's only tip of the ice burg. On top of that, we would also like to introduce some of the latest function:
1.Following phone default language upon installation
In the beginning of 2019, there's been demand of English version of WhereIN, and finally it is here. The current revision of WhereIN is able to recognize your mobile phone's default language and installed with the default langauge for your convenience. If your phone is defaulted in Chinese language, upon complete installation, WhereIN is defaulted in Chinese.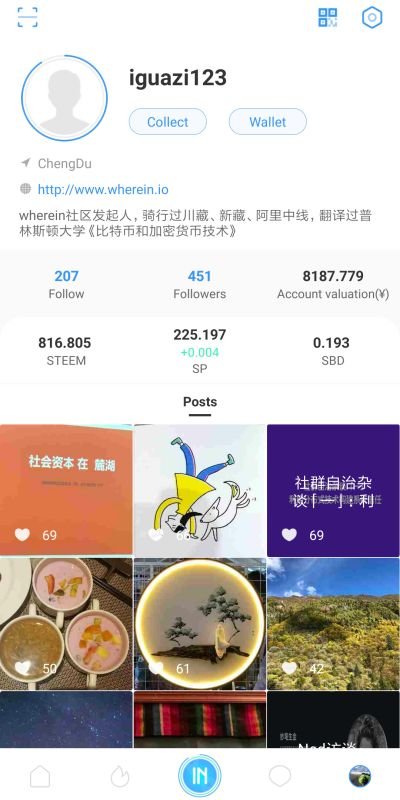 We have included GPS location settings for your convenience to clock in your visited location if you wish to. For example, if you're at a place having a wonderful dinner, and you would like to share the location to your friends, you can immediately make a post and tick on the Choose Location and your post will be automatically locked with a GPS location for the convenience of future reference.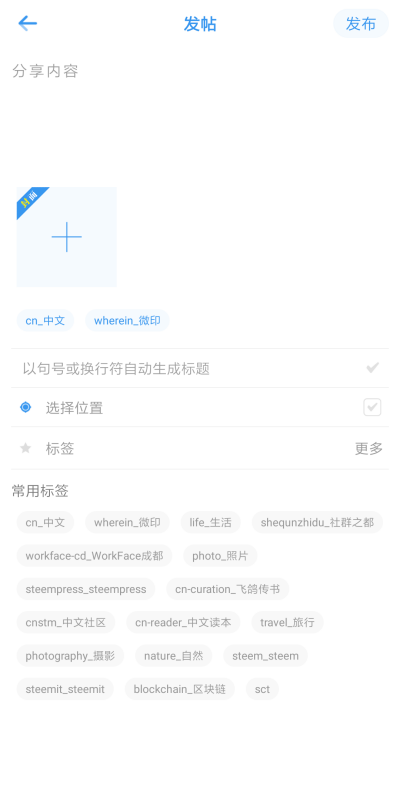 2.Introduce QR code and scanner function
As we all know, QR code has been widely accepted in mainland China. Regardless where you go, SCAN and you will get the service. Be it riding a bike, scan. Make payment, scan. Make friends, scan. In this revision we have also included QR scanner and code generator for your ease of scanning and sharing among your friends. We will be continuously improve this part of the function, if you have any problem, feel free to drop us a line and we shall work together and improve the system in a positive manner.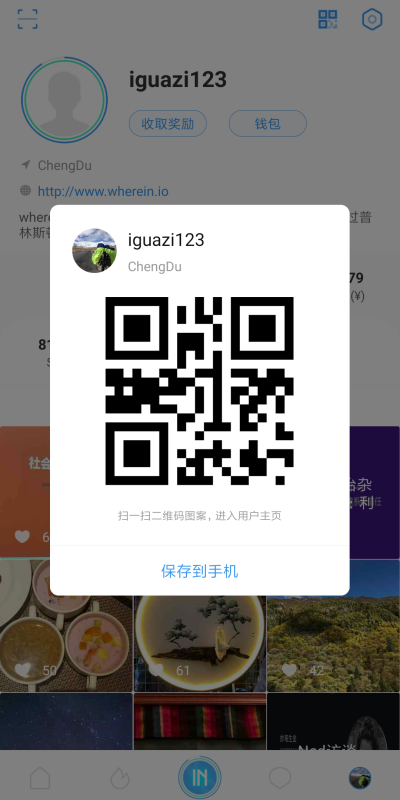 3.Ability to select API nodes and to make usre of thrid party browsing app
We have also included the ability to choose nodes to be connected to, so you can post via your most favorite node with all the efficiency you want. At the same time, we also provide you with choice of different browser for your convenience to browse post from other initiative.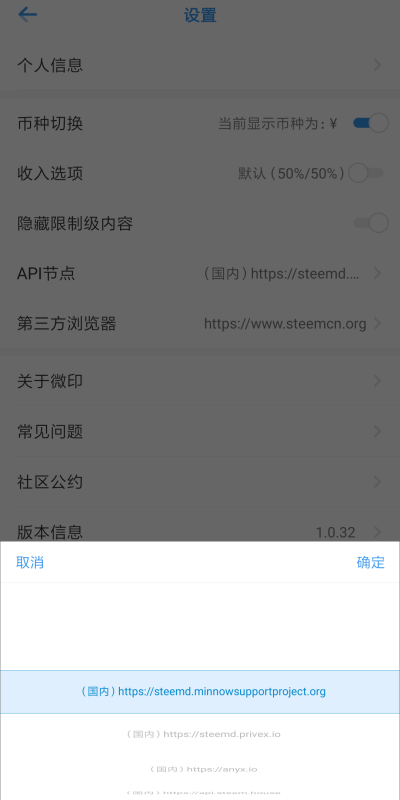 4.Simple yet comprehensive wallet function
Previously, before our official release, we have already included many different kind of wallet convenient for our beta tester. Now, our skill and technology came to maturity, tiny little things like redeem rewards at the profile screen makes a lot of different in terms of usage convenience. Tap on the wallet and you will be able to send STEEM/SBD with remarks to your recipient as well.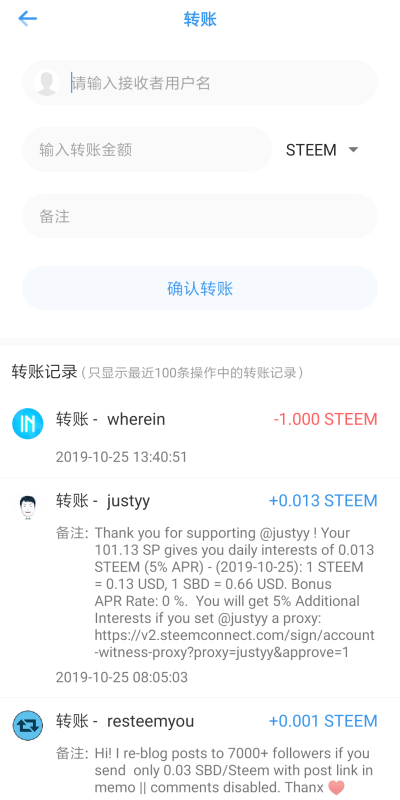 With this, we would like to conclude our introductory of our English version of WhereIN App. We promise you, this is not all we got. We will be looking forward to bring STEEM to mainland China, at the same time we will be building a strong community and use case at the same time. By the time SMT came, we will be ready. Other communities who are interested in collaboration, feel free to reach out. We are very approachable and would like to lend a helping hand when the stipulated request is within our strenght.
WhereIN Dapp:http://www.wherein.io
---
​我怀着激动的心情告诉大家:WhereIN安卓支持英文版啦,终于兑现了以往对大家的承诺!
这半年多,我们经历了比较多的困难,首先团队其他业务发展不顺,WhereIN项目组人员有较大的缩减。雪上加霜的是,steemit、steem api被禁,登录方式变更,我们首先保证了大家能正常使用WhereIN。
为了降低开发成本,给大家提供一个更好的体验,我们着手开发Flutter版本,以支持IOS和安卓的一致开发。没曾想到,Flutter版本比我们想象中的要更困难,我们历经几个月,最后还是没能攻克。我们还开发了steemkillers,以将Steem这种新型经济模型引入到社交游戏当中,最终游戏开发出来了,却因多方面的原因,运营不善。
接下来,我们埋头优化WhereIN 安卓版,着手设计新的UI、支持Steem转账、手机号注册登录、个人信息更改、币种切换、更好地点赞&评论、rc&vp的查看、多标签发帖等等。近两个月,我们努力解决英文版的问题,今天我们终于给大家带来了一个好消息。这一版,我们主要更新以下功能:
1、根据手机系统语言,WhereIN安卓支持中英文自动切换;
今年年初,社区就有呼声,想看到WhereIN英文版的出现,现在终于成真了。新版WhereIN会根据您手机系统里设定的语言,自动匹配WhereIN的语言版本,即如果您手机系统语言是英文,WhereIN打开就是英文的,这让我们英文区社区成员能更好地使用WhereIN。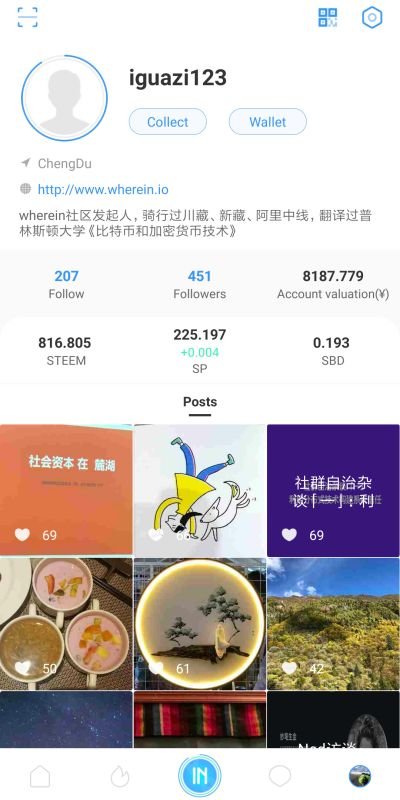 WhereIN还支持定位功能。您发现一处美景或一个好的餐厅,在WhereIN上分享,还能标识它的位置,您的朋友看到后就可以去到那里。您在星巴克喝茶,可分享看Steem社区里是否有伙伴在附近,邀请他出来聊天。WhereIN,让我们发现城市的美好,线下与朋友见面。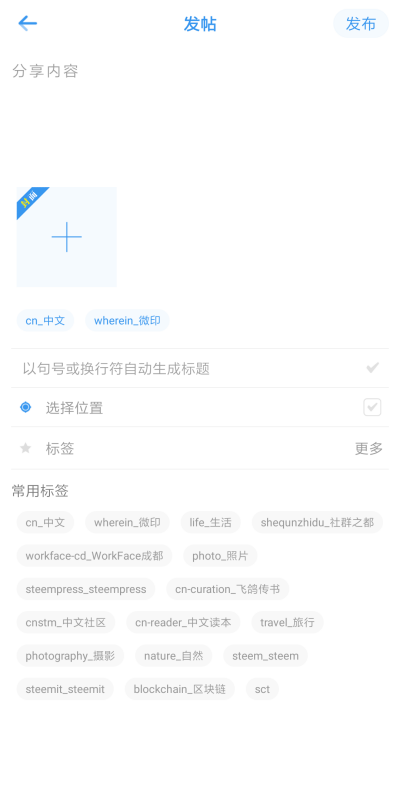 2、新增二维码,支持扫一扫
众所周知,二维码在中国使用很广泛,骑单车用扫一扫、支付用扫一扫、加好友微信用扫一扫、下载软件亦用扫一扫。二维码、扫一扫,让我们生活变得如此简单、快捷。我们最新版亦对二维码和扫一扫进行了支持,您可以在个人中心生成自己的二维码,分享给朋友,朋友打开WhereIN扫一扫即可进入您的个人主页。当然,我们后续会对扫一扫进行更多支持,欢迎与我们一起来探索。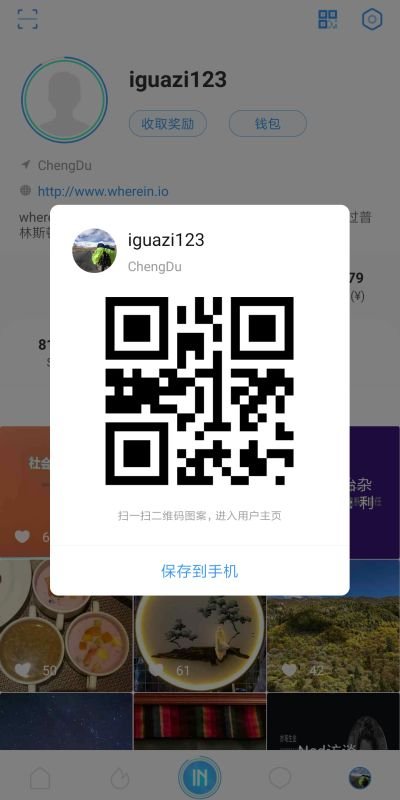 3、新增可选API节点、可选第三方浏览器
为了更好的满足大家的浏览体验,我们新增了API节点支持,您可以选择当地最快的API节点,以更好地体验WhereIN。同时,我们亦增加了可选第三方浏览器,在您查看非WhereIN帖子的时候,您可选择最适合您的信息来源。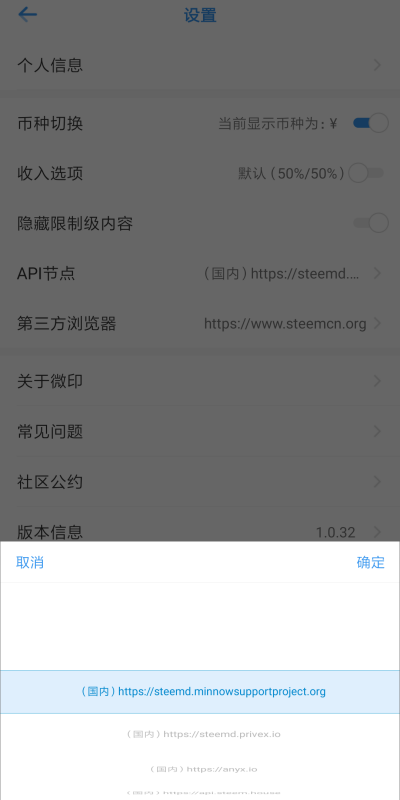 4、以往核心功能
以往更新了很多非常棒的功能,欢迎大家去探索,发现更多更好的玩法。在个人页面,点击钱包,您即可开始轻松转账;点击设置,进入个人信息,您可快捷更新您的信息。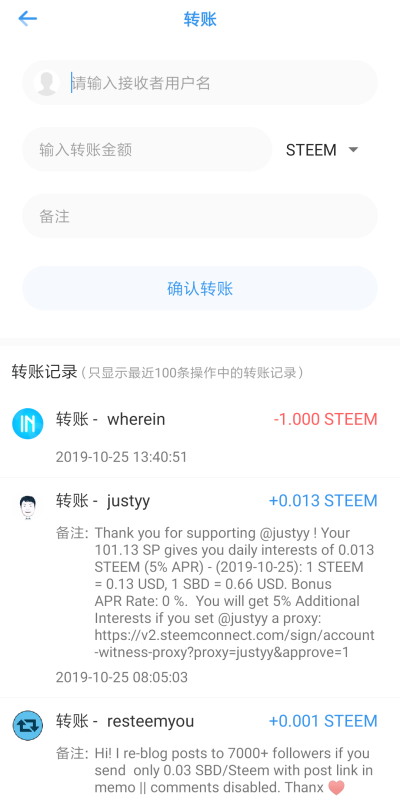 我们一直在路上,虽然有时候脚步很慢,但始终在前进。我们一直致力于Steem在中国的发展,同时也希望给社区带来更丰富的应用体验。同时,SMTs上线测试网后,我们亦在规划更多、更有趣的事情,希望社区能多支持我们一些。携手一起,让世界更美好。谢谢!

---
Posted from my blog with Cnstm : http://cnstm.org/blog/2019/10/27/we-are-proud-to-announce-english-version-of-wherein-is-finally-here-wherein%e6%9c%89%e8%8b%b1%e6%96%87%e7%89%88%e5%95%a6%ef%bc%81/
---