The Steem News @ 20 September 2022 : Steemit Engagement Challenge Season 5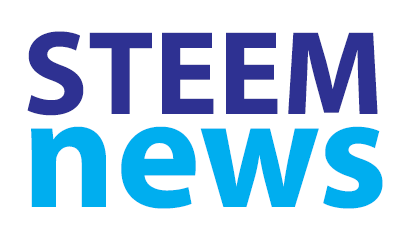 Applications are now open for Season 5 of the Steemit Engagement Challenge.
Abuse-Watcher is back and fully loaded.
Today's Steem News also includes news and updates about a Steem Video Contest, Boylikegirl Club, the Free Education Centre, Steemit Philippines, Zero to Witness, and Contests on Steem...
---
---
1. Steemit Engagement Challenge Season 5
Steemit Inc is inviting communities to apply for Season 5 of the Engagement Challenge.
The closing date for applications is 11:59 pm UTC, on Sunday 2 October...
---
---
2. Abuse-Watcher is Back
@abuse-watcher, who was previously active about a year ago, is now back with considerably more downvoting power.
They have the ability to downvote $2,000 per day, and will be on the lookout for plagiarists, spammers, reward farmers and other abusers.
@abuse-watcher will be operating from the Steem Watcher Community run by @rex-sumon and @rme.
In a comment @rme states...
abuse-watcher will only downvote the posts involved in plagiarism, copyright infringement, identity theft, fraudulent activities etc. But, before that we must warn the abuser several times.
We skip steemit investor's micro posts...
---
@rme has also expressed concern that "there are many communities that are involved in spamming, farming and other types of abuse activities".
These communities are a threat to the entire Steemit platform. Their aim is nothing but looting the reward pool...
---
---
3. Video Contest coming up...
Top 20 witness @xpilar is planning a video contest about Steem.
There will be a prize pool of at least 10K SP in delegation.
Look out for the official announcement in World of Xpilar shortly...
---
---
4. Boylikegirl Club
Top 20 witness @boylikegirl.wit has posted an update about the development of their Boylikegirl Club app.
One added feature of the app is that it links with the likeID system for extra LIKE coin rewards...
---
---
5. Free Education Centre
@klen.civil has posted a progress report on the building of the free education centre in east Aceh.
The construction funded by World Smile Project is now 60% complete...
---
@irawandedy has also published a finance update for the World Smile Project.
World Smile is currently supporting projects in Indonesia, Venezuela and South Africa...
---
---
6. New Moderators for Steemit Philippines
The Steemit Philippines Community, run by @loloy2020 and @juichi, has announced the appointment of @julstamban and @beyonddisability as new Moderators for the Luzon area...
---
---
7. Zero to Witness Take 2
@michelangelo3 is following @rexthetech's step-by-step Zero to Witness guide to set up a witness...
---
---
8. Contests on Steem
@disconnect continues to publish his comprehensive daily list of current contests on Steem.
There are 67 contests in the latest list with over 500 STEEM in prizes...
---
---
| | | |
| --- | --- | --- |
| STEEM price | US$ 0.21 | 20 Sep '22 11.35pm UTC |
| STEEM price | 0.00001124 BTC | 20 Sep '22 11.35pm UTC |
| CoinMarketCap Ranking | #266 | 20 Sep '22 11.35pm UTC |
| SBD price | US$ 2.51 | 20 Sep '22 11.35pm UTC |
| Unique visitors (steemit.com) | 127,575 / day | 20 Sep '22 11.35pm UTC |
| Page views (steemit.com) | 261,248 / day | 20 Sep '22 11.35pm UTC |
---
---
This is #452 (20 Sep '22) of this daily news service.
---
---
[ graphics by @pennsif ]