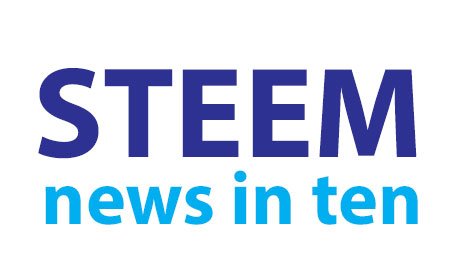 Steemit Inc announces PISFs.
SPUD#6 is another success, Splinterlands betas are almost gone and Actifit looks to bring in Fitbit users.
And there is news and discussion about canonical links, Nitrous, Steem.Supply, SteemKnights, the Btcmyk Music Player and the 31st Steem Munich meetup...
---
---
1. SMTs done, PISFs coming next
Steemit Inc have posted that the development work on Smart Media Tokens has now just about been been completed and the next announcement will be about the release of the SMT Testnet in the next couple of weeks.
The team have now turned their attention to Platform Independent State Files (PISFs).
PISFs can be used to dramatically reduce downtime on exchanges while also increasing the level of decentralization in the ecosystem...
Following on from this Senior Blockchain Engineer at Steemit Inc @vandeberg gives an in depth explanation about Voting Mana changes with SMTs...
---
---
2. Steem Power-up Day #6 another success
SPUD founder @streetstyle has posted the winners list for Steem Power-up Day #6 that took place on 1 October.
Leading the board was UK steemian @ashtv who powered-up 3609 STEEM which represented a 56% increase in his Steem Power...
Steem Power-up Day (SPUD) now takes place on the first of each month to encourage more people to power up STEEM.
---
---
3. Splinterlands Beta packs almost gone
@steemmonsters reports that there are now less than 50,000 beta card packs remaining for sale from the original 900,000. At the time of writing this figure has reduced further to 36,000...
---
---
4. Bring in Fitbit users to win
Actifit has announced FitOctober, a 'Bring in Fitbit Users' contest with 1,000 STEEM & 20,000 AFIT in rewards...
The Steem fitness app has also ended its partnership with @steemzzang...
---
---
5. Canonical links and content ownership
@paulag raises the issue of ownership of content posted to the Steem blockchain.
A recent change by Steemit Inc has meant that the 'canonical links' on a post will always show steemit.com as the 'master copy' regardless of whether it was published through any other front end or tribe site. This will have a negative impact in the Google search rankings for the originating site if it wasn't steemit.com....
Since @paulag made this post, Steemit Inc have responded that they are investigating this issue.
---
---
6. Nitrous update
Developer @eonwarped has released an updated version of the Nitrous frontend used by Steem-Engine/SCOT tribes...
---
---
7. Steem.Supply update
Witness developer @dragosroua has updated his Steem rewards calculator app Steem.Supply to take account of the changes in the reward structure introduced in the recent hard forks...
---
---
8. SteemKnights patch released
New 3D mobile multiplayer game SteemKnights has released an update v0.9.1...
---
---
9. Btcmyk Music Player rewards artists with tokens
@mykos gives details about the Btcmyk Music Player that rewards artists with the BTCMYK SCOT token according to the ratings they receive from listeners...
---
---
10. Steem Munich meetup - 9 October
@steem-munich has posted a reminder about the 31st Steem Munich meetup that takes place on 9 October...
---
---
(change on previous day in brackets // n/c = no change)
Follow @penguinpablo, @steem-data & @eforucom for more statistics.
---
---
Visit the Steem Meetups & Events Calendar for a full list of meetups coming up...
---
---
This is #191 (02 Oct '19) of this daily news service.
Please let me know of any important posts or key data that should be included. Comment below or message me on Discord Pennsif#9921.
---
[ graphics by @pennsif ]