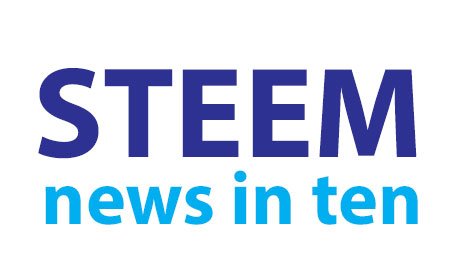 @roadscape talks Hive Communities.
DTube begins it coin sale, @threeSpeak adds more voting and OCD grows its team.
And there is news about BROsino, Thicket, ACT, Splinterlands, Steem-Engine tokens and Steem Meetups...
---
---
1. @roadscape talks Hive Communities
Steemit Inc's Head of Communications @andrarchy talks with Senior Product Engineer, @roadscape, about the upcoming Hive Communities...
---
---
2. DTube Coin Sale begins
The Round 1 sale of the DTube token DTC has now begun.
One million DTC are available at a price of $0.10 per DTC.
Once the Round 1 sale has completed DTube will start the DTube Chain Mainnet...
---
---
3. 3Speak top creators to vote with 3Speak stake
3Speak partner @theycallmedan has announced a new feature for the free speech video platform.
Content creators who are in the top 30 on the 3Speak Creator Leaderboard will get to upvote using 3Speak's stake, once a month for up to $50 to people who support their channel by engaging and leaving thoughtful comments.
---
---
4. OCD welcomes new advisors to the team
The OCD witness curation and onboarding project, run by @acidyo and @anomadsoul, have added two new advisors to their team - @theycallmedan and @justineh...
---
---
5. BROsino updates
BROsino, the steem based casino run by @ats-witness and @guiltyparties, has posted an update...
---
---
6. Thicket is growing
Developer @bflanagin has announced that his new platform Thicket now has 720 tracks from steem musicians to listen to...
To learn more about the Thicket project listen to the interview with @bflanagin on @themarkymark's MSP show this week...
---
---
7. ACT now for onboarding
As a potential solution to help with account creation and onboarding issues @disregardfiat has put forward his Account Creation Decentralized Autonomous Cooperative system for testing...
---
---
8. Update on new Splinterlands Reward Cards
@steemmonsters has given an update on the new rewards cards.
Look out for Flame Imp, Hobgoblin, Mushroom Seer, Lord Arianthus...
---
---
@lordbutterfly is concerned with bidbots moving to Steem-Engine and why those types of bots pose a bigger danger then oldsteem bots...
---
---
10. Steem Meetups are booming
Steem Meetups are booming. There are 11 events in 8 countries coming up in the next three weeks.
Check out the new calendar of Steem meetups to find out if there is one taking place near you...
---
---
Note - Steem News is now being published via SteemPeak.com. This is to take advantage of their drafting and templating facilities, as well as allowing 10% of the post rewards to be burnt by setting a beneficary to @null. Thank you @steempeak
---
---
(change on previous day in brackets // n/c = no change)
Follow @penguinpablo, @steem-data & @eforucom for more statistics.
---
---
Visit the Steem Meetups & Events Calendar for a full list of meetups coming up...
---
---
This is #178 (19 Sep '19) of this daily news service.
Please let me know of any important posts or key data that should be included. Comment below or message me on Discord Pennsif#9921
---
[ graphics by @pennsif ]