5 things I have done today to help the planet… [Day 004 – 18 May '19]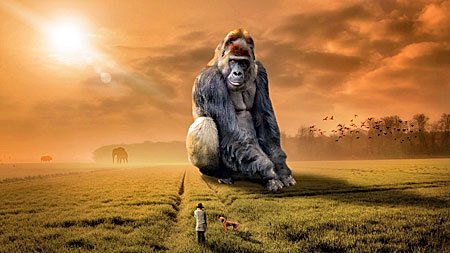 Motoring along to day 4 of the challenge.
I really feel I am getting the wheels rolling now.
Every day I dig a bit deeper and think a bit harder about what I do and the impact my actions have.
Can I do better?
---
1. Electric Test Drive # 1 - Hyundai IONIQ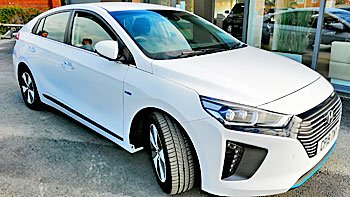 Today we had our first test drive in an electric car.
First up it was the Hyundai IONIQ at the Hyundai dealer in Aberystwyth - Shukers.
There are hybrid and full electric versions of the IONIQ. Unfortunately Shukars only had the hybrid version in stock but switched over to full electric mode this was just about the same as driving the full electric version.
The car drives super smooth and super quiet. It has a 170 mile range and an impressive array of electronic gadgetry onboard.
I certainly enjoyed driving it and it is definitely in the running. Although the split rear window and the 3 year age of the model do pop a couple of ticks on the negative column for this car.
Hyundai have another longer range electric model - the KONA with a more impressive 250 mile range - but the first batch has sold out and there won't be any more available until March 2020.
Next on our test drive schedule before making a final choice are the Renault Zoe and the Nissan Leaf.
---
2. Hey Supermarket, can you charge me up?
The big thing with electric cars is the range and the availability of charging stations.
There has been significant growth in the number of charging places in the past year but in Wales they are still pretty thin on the ground.
One obvious location for charging points is supermarkets. You could plug your car in while you do your shopping and it should be 80% charged by the time you come out.
I know a growing number of supermarkets in England are plugging in to the charging network but in Wales only a small handful are hooked up.
So I have started contacting all the supermarkets we visit across west and south Wales asking them if they would consider having a charging point.
I kicked off with Morrisons and Tesco this evening, more to follow.
Do the supermarkets around your area have electric charging points?
---
3. Too Good To Go is a super good idea
This is not something I have done as it is not available where I live, but my eldest daughter in Bristol used it for the first time today.
It is such a good idea I really wanted to share it.
Too Good To Go is a phone app where restaurants offer up at very cheap prices their surplus meals that will go to the waste stream if not used straight away.
My daughter loaded up 3 boxes of breakfast ingredients all for £2.50 (US$3.25) this morning from a hotel 10 minutes away. This was a great deal for a hard-up student - or anyone that wants to save money and save food waste.
It is mainly in the big cities but well worth checking out if you are a city dweller.
According to the website Too Good To Go is already working with over 23,000 food donating partners in 11 countries across Europe. It has saved over 14 million meals equivalent representing a reduction of over 36 million Kg of CO2.
The app is available on Google Play and the Apple App Store.
They also have a whole bunch of jobs on offer in case you are in Europe and looking for a job with a planet friendly company...
https://toogoodtogo.com/en/careers
---
4. Organic, local, artisan bakery. Nail. Head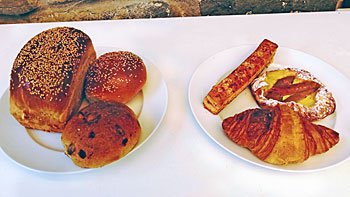 I visited a new bakery not too far from me today.
I knew they were setting up a while back but hadn't realised how much they had expanded their range.
All sorts of loaves, buns, pastries and even some lovely cheese sticks.
It is organic, hand-baked on the premises, using artisan methods and not too far from me.
The prices are a good bit higher than supermarkets but in terms of quality and planet friendliness the products from this bakery are in a different league.
Definitely on the treat list when we don't get round to baking ourselves.
---
5. The Daily Donation - The Soil Association
The Soil Association, based in Bristol, has been at the forefront of the organic movement in Britain since 1946.
They are the UK's leading organic certification body and do sterling work promoting organic food production.
They were once on my target list of places to work, but that never came to pass.
Today to show some support I sent a £10 donation. I might upgrade that to a regular membership donation on the next round of donations.
---
Another great day on the planet.
I am feeling more fully charged up about this challenge with each passing day.
Maybe, just maybe I can make a teeny-weeny micro-bit of difference.
If I do, I'll be happy. If I don't - at least I tried.
---
[ header image from pixabay.com // other images by @pennsif ]