WHAT THE FORK: A Steem Comic - #1 Limited Edition Collector's Issue!!!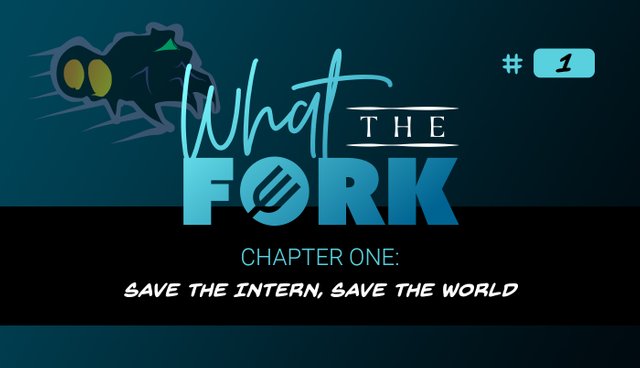 As promised, here's the first of what I hope will be many successful and entertaining digital comic strips.
There will be many references to Steem, gaming, blockchain, sci-fi, fantasy, and pop culture.
The big challenge will be finding time to maintain a consistent schedule. But I won't worry about that right now. If the reception is okay and there's enough demand for something like this, then I'll figure something out.
In the meantime, I'll toss them out when I can.
I'm assuming it will take at least several of these strips before there's any traction with the characters or story, so I'm going to try really hard to get a few of these out sooner rather than later. Then we can settle on a pace that makes sense.
Enjoy!

---
LANDSCAPE STYLE: