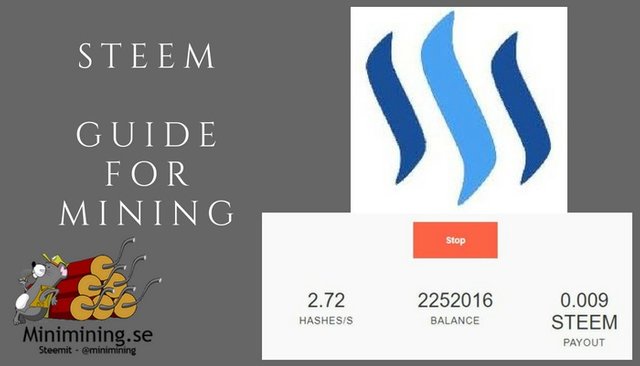 Actually, no real mining of STEEM tokens is happening here – but you can still kind of mine and earn STEEM. You can do it via this website: https://minnowsmith.party/ .

In reality you're mining Monero in your web browser – that gets automatically converted to STEEM and transferred to your Steem-account. Hassle-free and extremely simple – but earnings are small.
If you already know everything about it: go to https://minnowsmith.party/ to get started
If you want to know more: keep reading.

This is how you can mine STEEM
Type in your username on Steem (in all small letters and without @). You can see my example on the picture below.
Choose number of Threads (4 works just fine without impeding the speed of your computer)
Choose Speed (100% works fine without impeding the speed of your computer)
Click Start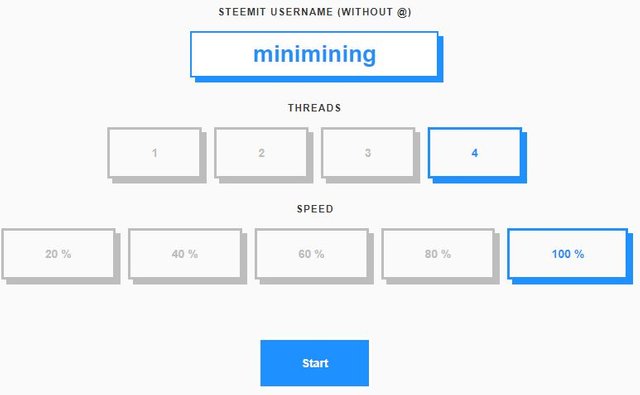 Then you will see this on your screen: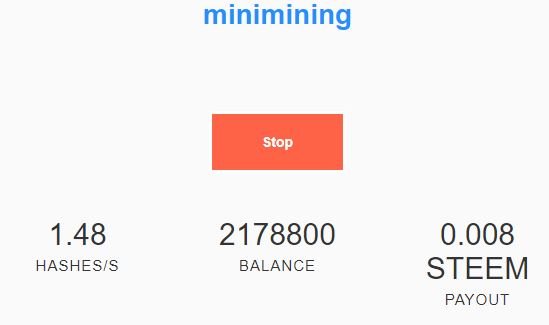 You can see your Hashrate (the speed of mining), the number of hashes you found, and how much STEEM you're going to be paid.
Payouts

Transfers are happening automatically once a day. You will see your earnings in the wallet with the memo minnowsmith. After each transfer @minnowsmith makes a post in which they sum up who got paid and how much: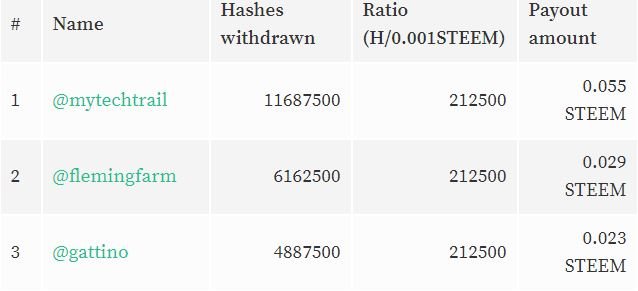 Increase your earnings
You can mine on a few devices at once. Why not ask friends who don't care about cryptocurrencies to let their computers stay on in the night-time and mine for you?
I have tested mining via Minnowsmith.party on different computers and on smartphones. My Samsung A4 from 2017 gets 7–8 H/s. If we assume the speed of mining at 8 H/s, it will results in 8 x 60 x 60 x 24 = 691 200 Hashes per day. Each quarter million hashes gives you 0.001 STEEM, so roughly USD $0.003 per day. And it means you cannot do much else on your smartphone in the meantime.
It doesn't make much sense economically. BUT – I still do it sometimes, for a few hours at a time. The reason is that I wanted to increase my result that day to land on the Minnowsmith's Top 10 list. Why? I'll get to it soon.
Have mining in the active tab in your web browser
You can let the mining run in one tab of the web browser and surf in others. The mining will still be going. But to have it in the active (current) tab you are increasing your earnings. I myself have it running around the clock. In the nigh-time as an active tab. During the day as a tab in the background.
Upvoting the posts made by @minnowsmith will give you a 5% bonus on the next payout.
Follow @spotted and @minnowsmith and get 5% extra.
A few 100%-voting power upvotes from @minnowsmith are being randomly given out to the active users of that day.

How much am I earning by mining STEEM?

It's quite easy to calculate how much you're going to earn per day:
Hash/s x 86 400 / 250 000 x 0.001 = your earnings in STEEM
Simplified formula:

Hash/s x 0.0003456 = your daily earnings in STEEM
Based on the assumption that there are 86 400 seconds in a day and 250 000 Hashes give 0.001 STEEM.
Example:

A PC that churns out 25 Hash/s.
25 x 86 400 / 250 000 x 0.001 = 0.008 STEEM per day (or slightly over 1 US cent).
So I'm not likely to earn back time that it took to make this post. But many small streams – this is minimining!
Check out my other mining guides:

UPVOTE? COMMENT? FOLLOW?? RESTEEM??

Or, if you think that this post is interesting, type in minimining on https://minnowsmith.party/ and let the earnings go to me for one night. It should give me 0.001–0.004 STEEM.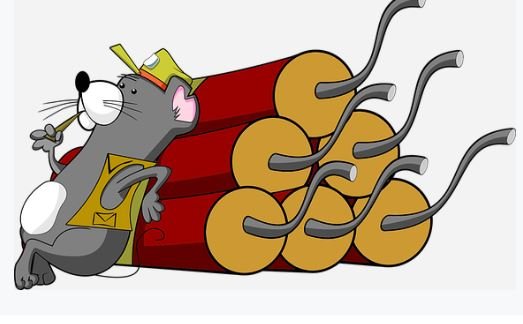 ---