Steem crossed the 0.40$ line...while Samsung is about to launch their...new crypto friendly smartphone.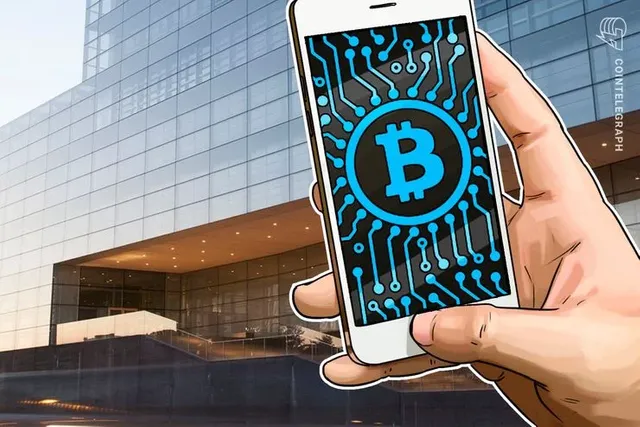 Image Source
It's been a while since the last time steem broke the resistance line of 0.40$
At the moment of writing steem is being traded above 10K satoshis and specifically at 10.400.
It is actually one of the few times that the price is going up just because there is increased demand for steem tokens, and not because of a BTC pump.
If you are trying to find a reason or an explanation for that, you could well check the initiative from @nathanmars and other true believers of the steem blockchain.
Twitter is flooded with tweets about steem. About all the progress and development of the recent months. About how steem can be a life changer....a game changer towards a new, decentralized world.
That being said, I remember a couple of months back when the price of steem pumped a little and was traded at the exact same levels as today, there as a rumor floating around...that Samsung was buying steem tokens and actually...lots.
It could just be a rumor, like so many before...but the next thing I know is that Samsung is ready to launch its latest model, the brand new Galaxy S10 that has a cryptocurrency wallet built in, and also supports decentralized apps!
According to reviewers:
Samsung is one of the first major smartphone makers to include a cryptocurrency wallet in its latest flagship Galaxy S10 phones. The wallet lets users store bitcoin, Ethereum, and a beauty-related cryptocurrency called Cosmo Coin. It's a cold storage wallet, meaning it's not connected to the internet.
The Galaxy S10 phones also support select decentralized apps ("Dapps"). Currently, Samsung's main Dapp that's available is called Cosmee, and it lets users earn Cosmo tokens in exchange for leaving beauty reviews in the app. Cosmochain, the South Korean blockchain startup behind Cosmee, describes its app to The Verge as a blockchain-powered beauty review app — the blockchain is supposed to be a useful way to record all the reviews reliably.
Samsung also announced support for the cryptocurrency called the Enjin Coin, an Ethereum-based digital currency for gamers that was founded in South Korea. It also said it would support contactless payments using cryptocurrency.
This is the beginning of a new age. Samsung took the first step and the competition is about to follow. I think it's just a matter of time before Apple does the same implementation in their devices...
Could this be the domino effect we are all waiting for?