Raspberry Pi 3 Cluster for Mining Steem
Building a Mining rig with 40 Raspberry Pi 3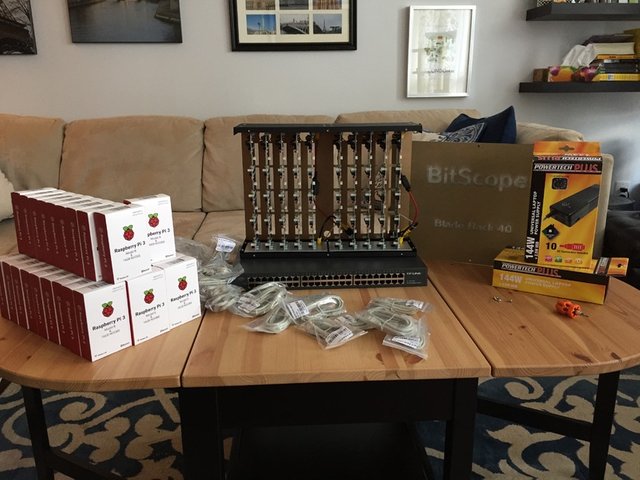 List of items:
40 Raspberry Pis
40 3ft Ethernet Cables
48 Port Switch (Rack-mountable)
Bitscope Rack 40 (Rack-mountable)
2 Adjustable Power Supplies
40 Pi Heatsink Kits
Gather some Pi, collect SD cards and heatsinks.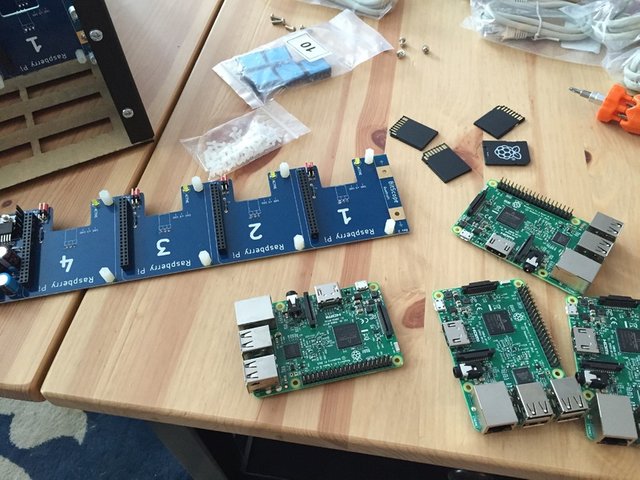 Add heatsinks to the Pis.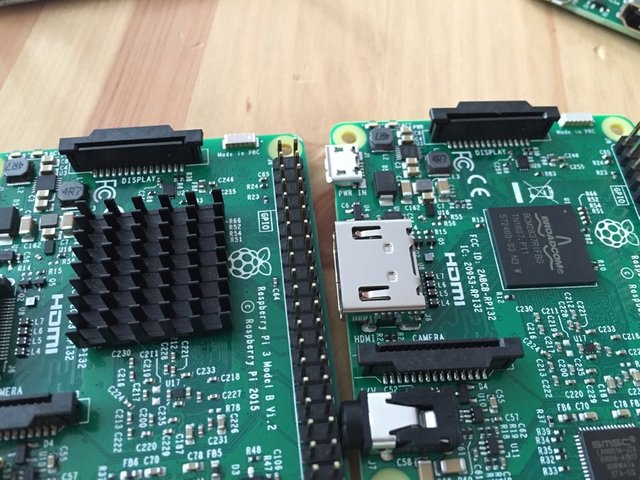 Add Pis to Bitscope Blade. Screw in. 
Note: You don't actually need to take the blades out of the Bitscope Rack 40 if you have nimble fingers. I only did so for the photos.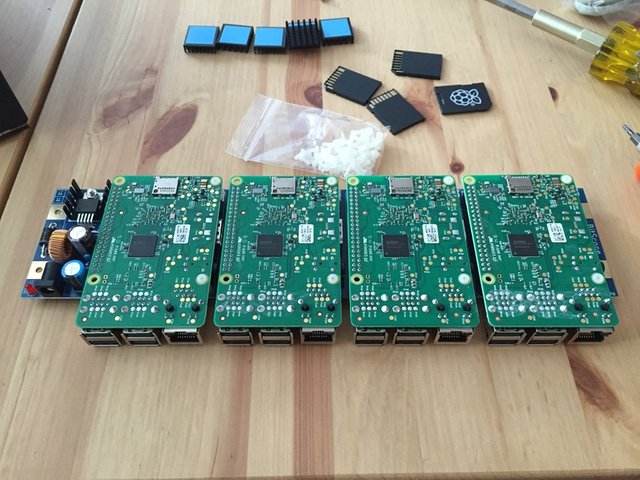 Fill the Bitscope Rack 40 with all your Pis.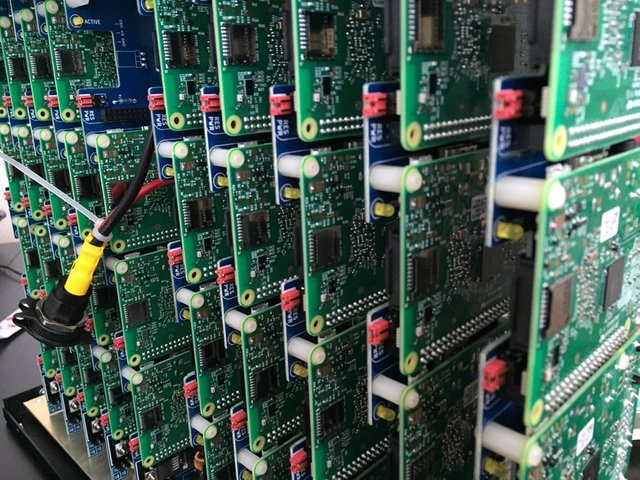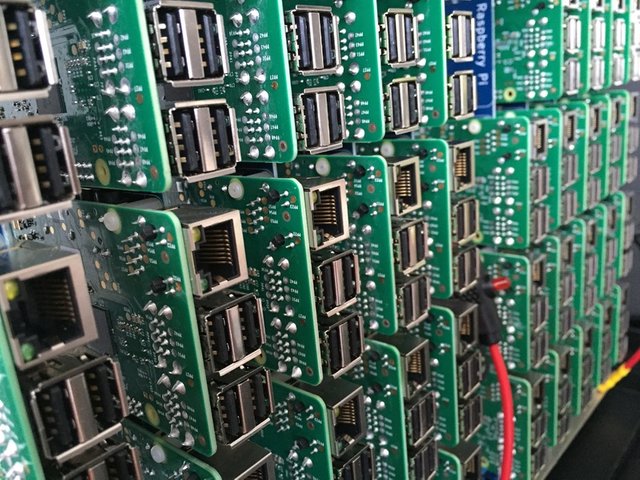 See the one missing? Its going to be the head node. We will cover that in the next post.
Close up the Bitscope Rack 40 and start wiring all the Ethernet Cables. Make them look good.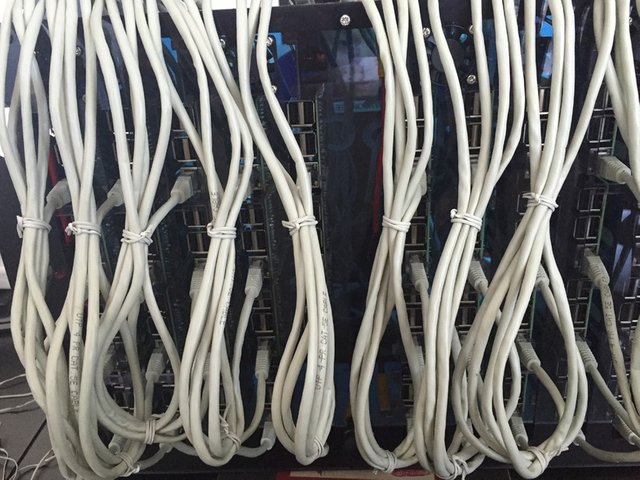 Connect the Cables to your Switch!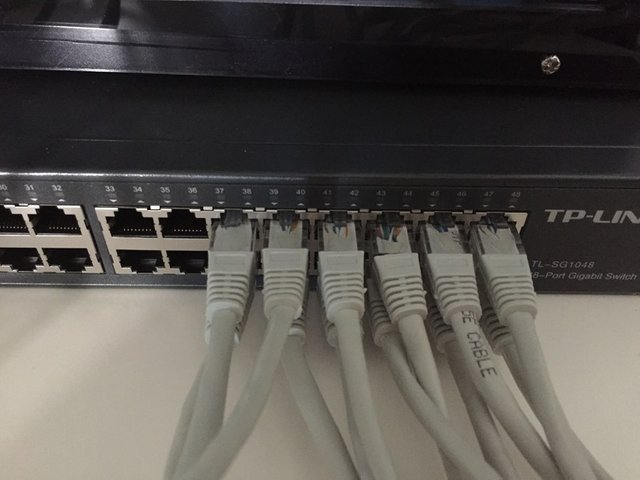 Now we wait for the next post where we will cover software, the head node and adding mining tools.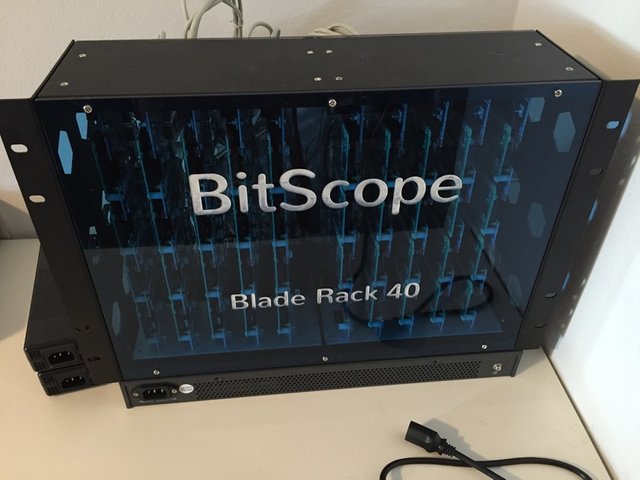 If you want to see it run, please like this post!