"I Got Downvoted!?! It's Not Fair! Can You Help Me???"
As a witness trusted to secure the Steem blockchain, I try to be available for anyone who has questions or concerns or wants to better understand how things work here. I got a message in Discord this morning that led to a conversation I thought might be helpful for a lot of people and the platform itself.
I only made some very slight edits to protect the identity of the person involved.
---
[redacted] Today at 10:40 AM
hello r u online
could you help me?
lukestokes Today at 10:40 AM
Yes and it depends.
[redacted] Today at 10:43 AM
today someone downvote me, but i can't contact with him
i can't find what did wrong
lukestokes Today at 10:43 AM
get over it
[redacted] Today at 10:43 AM
the downvoter is [redacted]
lukestokes Today at 10:44 AM
downvotes aren't emotional things
they are just part of the protocol
just like an upvote, but in reverse
some disagree about rewards so they downvote. no big deal.
the sooner we get the whole community thinking that way, the sooner we can get more people downvoting to better protect the collaborative commons that is the rewards pool
we don't debate upvotes nearly as much as we debate downvotes
but they are the same thing as far as the blockchain is concerned
all pending payouts are just payouts until they pay
[redacted] Today at 10:46 AM
someone vote me with very little amount which was revers by the downvote
lukestokes Today at 10:47 AM
that's how these things work, yes. It's stake-weighted voting
once I was downvoted for months by a huge whale from a script that brought all my posts to $0
I would have otherwise made many hundreds of dollars (I think it would have been well over $800)
but that's just how the system works
those with the most stake get to determine how the rewards pool is distributed
[redacted] Today at 10:50 AM
someone can dislike my post, but who like me and give me some reward, but how can is possible other one reverse it, is it fare?
i think it is not fare
lukestokes Today at 10:51 AM
What we think doesn't matter. How the blockchain is coded matters. An upvote is technically the same thing as a downvote. It's a way to take your stake and tell the blockchain how rewards should be distributed.
The rewards aren't yours until after all votes are counted 7 days later
the display of pending rewards is misleading
they are just pending until votes are counted
if a downvote is not fair then neither is an upvote
every upvote takes away potential rewards from every other post on the platform
every downvote adds potential rewards to every other post on the the platform
that's how it actually works, regardless of how we feel about it
https://en.wikipedia.org/wiki/Loss_aversion
The feelings we have are part of primitive human psychology, not logic or reason
[redacted] Today at 10:54 AM
thank you very much for nice counselling
lukestokes Today at 10:58 AM
It's important to know what you feel is normal and natural. I've felt it many times over the last two years. The key is recognizing it and evolving past it
---
I was a bit too blunt in the beginning, but sometimes the raw truth can be difficult to deal with at first. This sense of feeling wronged when we see our potential rewards go down is completely normal and common on Steemit. Flag wars start when people take these negative emotions and turn them into retaliatory actions. Instead of disagreeing about the rewards pool, they want to cause others emotional harm because they don't like them or they are upset.
The solution, I think, is to just get over it. The truth shall set you free and the truth is, as far as the blockchain is concerned, downvotes are the same as upvotes. It's only our emotional responses that are different. Our emotional responses are not based in mathematical logic, but on more primitive systems evolved to ensure our survival. When survival is not in question, we shouldn't be ruled by these primitive (especially negative) responses. If we look to potential rewards on Steemit for our survival, then maybe we should work towards getting a more stable income, but that's a separate discussion.
I blogged about flagging back in April of 2017: Hey Steemit. Let's Talk About Flagging. Again.
Again in September 2017: Flagging. Someone has to do it.
And also in December 2017: Whales: You Have Some Flagging to Do
Some things just need to be repeated regularly, both for new users and as a healthy reminder. The rewards pool is our own shared collaborative commons. Proof of Brain works to decide how that pool gets distributed using both upvotes and downvotes. When some people see Steemit trending and think "crap" content gets all the rewards, that's on us as a community to fix. We can use tools like Clean Trending from @heimindanger or delegate and participate with accounts like @steemflagrewards. As I've discussed before in the posts above, the similarities between "flagging" and a "downvote" are difficult to tease apart. To have healthy Proof of Brain, we need more downvotes. We also need flags to combat spam and such, but that's a different intent and intent matters.
Many people don't downvote regularly because it's more profitable to vote up content to earn curation rewards and downvoting currently drains your resource credits and voting power. There's talk of creating a separate voting power pool just for downvotes along with related issues in the Github (examples: 3096, 500, 857) with the hope of getting more people to steward the blockchain rewards pool using both sides of Proof of Brain. These software changes won't work unless we first upgrade the software in our brains.
In preparation for future changes, maybe we should read up about Loss Aversion and Negativity Bias. Let's realize getting "flagged" or downvoted is just part of the system we're voluntarily participating in. As mentioned in the conversation above:
Every upvote takes away potential rewards from every other post on the platform.
Every downvote adds potential rewards to every other post on the platform.
This is math. Math is fair. It's our own expectations which get in the way.
---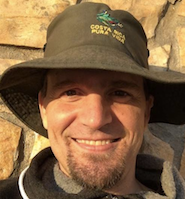 Luke Stokes is a father, husband, programmer, STEEM witness, DAC launcher, and voluntaryist who wants to help create a world we all want to live in. Learn about cryptocurrency at UnderstandingBlockchainFreedom.com







I'm a Witness! Please vote for @lukestokes.mhth