Streemian RSS Feeds Are Down. Here's Your Steemit Fix.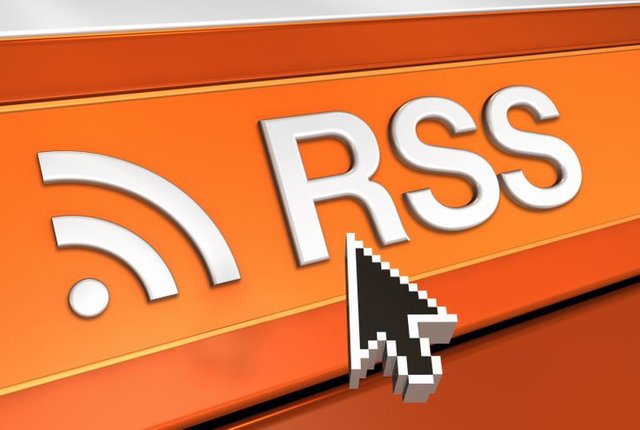 Did the Great Steemit/Streemian RSS Feed Failure of 2018 happen to you?

It happened to me. And it made me sad.
Follow @libertyLOL and reSteem this post to help your friends. Also, keep following libertyLOL, I'm working on an eBook that will describe all of the automation I have in place.
I've got a lot of automation set up. When I posted on Steemit, I've got automation that auto posts to Facebook, Twitter, Tumblr, Pintrest, Reddit, Instagram, Youtube, Countable, Patreon, etc.
Since January 6th, 2018 all of @libertyLOL's automation stopped. It seems that Streemian has updated to "https API" instead of websockets. A lot of issues have occurred since they turned down the websockets on Jan 6.
First try "Cheat-Code" for a Free 5-post RSS feed
Use this as your RSS Feed (http://createfeed.fivefilters.org/extract.php?url=https://steemit.com/@XXXXX&in_id_or_class=articles__h2+entry-title&url_contains=) replacing XXXXX with your user name.
A quick Copy/Pasta successfully turned turned my friend's Steemit blog into an RSS feed. (Also, if you're not following @mtnmeadowmomma, what are you doing with your life? Follow her now!)
This converts the H2 Entry Title Class that Steemit uses to create your RSS. Skip down below on how to make that URL more eloquent when you automate your Blogfeed...
If you're an 'auto-mater' and familiar with how it works (and its nuance), this should work.
Didn't work? N00nbTown? No Worries!
Ok, now...
Here's how to fix it:
You want your SteemitBlog's RSS feed (proceed to step 2)

Under the first field "Enter web page URL (required)" type in https://steemit.com/@libertyLOL replacing 'libertyLOL' with your username.

In the next section "Look for links inside HTML elements whose id or class attribute contains" input this value: "articles__h2 entry-title". Click PREVIEW.


The Results should be the last five posts in your blog.


Click on "Subscribe to Feed", then click on "View the Full List of Services


Scroll all the way to the bottom and click"RSS Feed"


YOU DID IT! It might not seem like much, but this is your RSS feed. You can pull the not-so-eloquent, but highly-useful RSS feed from the address bar.


You're DONE! But I automate quite a bit through Feedburner. If you care to create a more elegant solution and transition any RSS feed into a simple URL check it out.
When @streemian failed, I just copy and pasted the "fivefilters" link created above into Feedburner and all of the automation started back up.
Check out @mtnMeadowMomma's better looking RSS feed here "http://feeds.feedburner.com/mtnMeadowMomma".
Paste in the "Original Feed" and you can make the feed address whatever you want.
Also, you get analytics: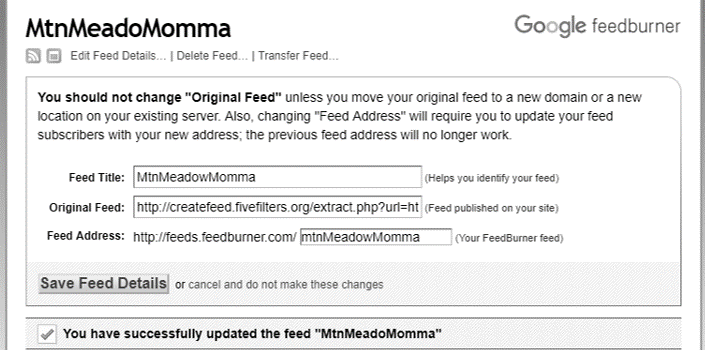 Resteem and spread the word. I love Streemian but I also love workarounds!