The Old Dog Heralds: Good News For Steem!
Sure many Steem enthusiasts are a little gloomy with the downturn in the markets.
Would You Like Some Good News?
Yesterday I saw Steem climb and soar in the eyes of many as the two Steemers behind @oracle-d (Matt Starkey, Dylan Leighton)  took to the main stage at Decentralized 2018. I had no idea that they'd be speaking here and quite honestly they brought an energy and excitement that no one else on the program did.
They hit the ball out of the park with their presentation about how they've built a company without an ICO by using the  Steem blockchain. They then explained how they're bringing investors in to hold Steem Power and use it to reward their community for completing tasks.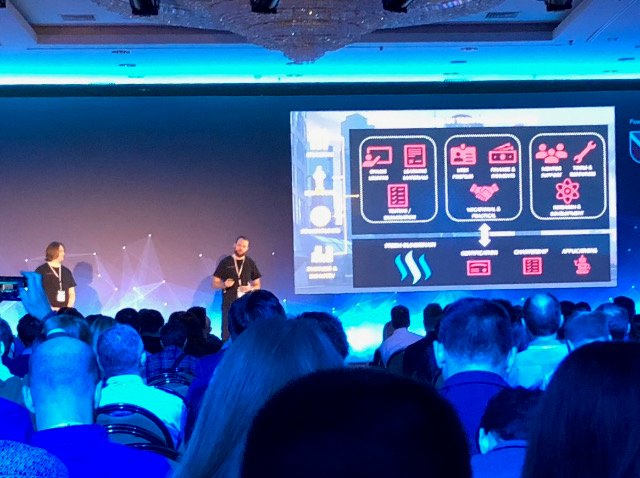 Do you see the Steem logo? So did the over 1,000 blockchain enthusiasts!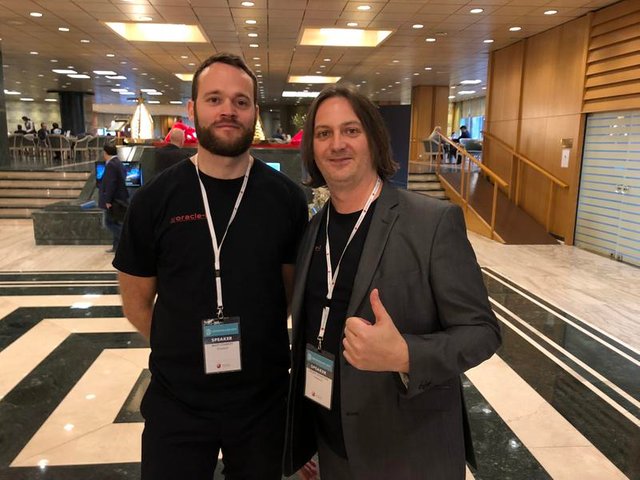 Matt and Dylan stole the show and had the audience buzzing about Steem!
Why Was This so Important For You?
Unlike Steemfest which was a great celebration among fellow Steemers the presentation by @oracle-d was heard by the BIG movers and shakers in the crypto world.
Business men, lawyers, Fintech giants, investors, leaders in academia and hungry enthusiastic students were exposed to Steem and many wanted to know more!
Last night at the Networking Cocktail I was inundated with questions as I proudly wore the Steem name on my badge.
Who is The Keynote Speaker This Morning!
None other than Roger Ver. Oh Ya!
Thanks for following me on my travels and I look forward to sharing my adventures with you. 
Until next time,  
@kus-knee (The Old Dog) 
Let's Succeed Together!