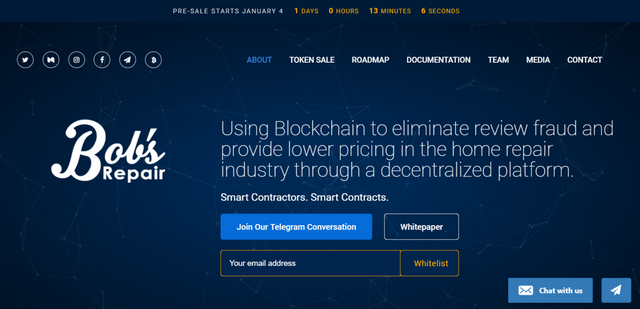 It looks like we have found one of the first companies to publicly announce their intentions to use SMTs on the steem blockchain.
Bob's Repair!
If you do not recall SMT stands for Smart Media Token and it is a way for companies/businesses/communities etc. to tokenize/monetize content (or any other thing they want to monetize) using the steem blockchain.
More about how they work can be read here:
(Source: https://smt.steem.io/)
What is Bob's Repair?
According to their website...
Bob's Repair intends to use blockchain technology to eliminate review fraud and provide lower pricing in the home repair industry through a decentralized platform.
Smart Contractors. Smart Contracts.
For a little more on their history, this comes directly from their website:
"Anyone that has hired a contractor in recent years for home repairs has faced three problems: false information due to review fraud, hidden costs due to advertising fees, and inflated prices due to lack of pricing transparency. Bob's Repair is here to change that.
The Prandecki brothers, together with blockchain experts and experienced software engineers, founded Bob's Repair with the mission of launching a decentralized platform that will bring trust and fair pricing back to the consumer.
In order to fight review fraud, advertising fees and provide the consumer with transparency, the Bob's Repair Application will be built on the STEEM blockchain, which has a three second block time and no transaction costs."
(Source: https://bobsrepair.com/ or http://bobsrepair.com/)
Cool! What does that mean?
Basically it sounds like the are trying to solve the problem of review fraud.
I don't know much about how prevelant that stuff us, but it makes sense that it is a very big deal.
As it stands now, I could go on Yelp or any other review site/message board, and talk badly about anything I wanted, even if I had never done business with them.
In fact, it would not surprise me in the least if competing business go out and write false reviews about their competitors anonymously.
Bob's Repair hopes to change all that.
Every review will be attached to verifiable work done. Meaning that the only ones that can leave a review are the ones who actually used the service.
Seems like a great idea and one that could potentially be disruptive to a lot of big companies out there. You know, like Yelp.
Right now, Bob's Repair says they plan on on-boarding 50,000 plus customers that they have already connected to contractors in the past.
Though not a massive business, that represents a great network with which to get started.
Apart from the business, they have a very well known and interesting advisor...
John McAfee is a partner and one of their chief advisors. He says that he thinks Bob's Repair has a great chance of disrupting home repair through a decentralized platform.
In fact, here is one of his quotes about the project:
"Bob's Repair is one of the most interesting brick and mortar ICOs I've seen."
Pretty high praise coming from someone who sees a lot of ICOs, probably just as much or more than anyone to be honest.
You might remember him from saying he would eat his manhood on national TV if Bitcoin didn't hit $500,000 within 3 years.
I wrote about it a few times here:
https://steemit.com/bitcoin/@jrcornel/bitcoin-to-usd500-000-within-3-years-or-he-ll-eat-his-what
https://steemit.com/bitcoin/@jrcornel/you-gotta-admire-a-man-who-will-stick-to-his-word
At the time he made those remarks, bitcoin was trading for around $2,500 per coin and he looked extremely silly.
Now that bitcoin has already hit $20k, just a couple months from his original statement, he looks silly still, but slightly less silly.
Either way... he brings eye balls and will ultimately bring awareness to steem.
Regardless of how crazy you feel McAfee may or may not be, he is pretty influential in technology circles, has lots of connections, and his voice carries a lot of weight.
It's great to have him involved with a company doing a SMT on the steem blockchain.
For more info on Bob's Repair, check out their website:
or
And Whitepaper:
https://bobsrepair.com/docs/White-Paper.pdf
Stay informed my friends.
Follow me: @jrcornel