Steem Blockchain Down?? Here's what happened.
As most of you know by now, the Steem Blockchain was down for several hours. Not just Steemit, or any other steem-based app, the WHOLE blockchain stopped. Blocks stopped being produced. The train-man hit the breaks haaard!
But, why though? You might ask, well, the @steemit twitter account said this:

... at about 2:00AM UTC, but it doesn't really help much, right? ...
So I took a peek at what the devs were doing...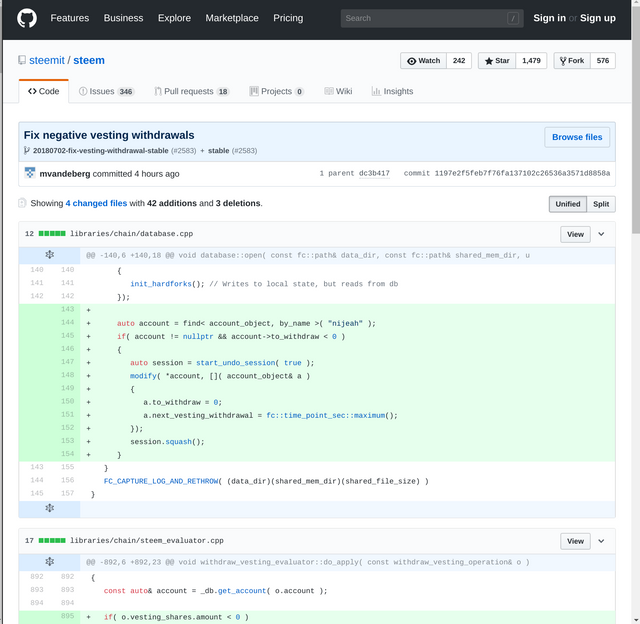 And I thought, "Ok that's nice... aaaaaand who's nijeah and what the hell is a user name doing in a commit?!?!? And btw, negative withdrawal? Eh?"
So this how it goes:
---
2018-06-26, 01:44 -:
User @nijeah successfully broadcasts a withdrawal order to the blockchain of -1 Vests.

---
2018-06-26, 01:45 -:
one minute later, upon realizing the request got successfully registered in the blockchain, he went further and tried do withdraw -2 Vests. Smart boy...

---
2018-06-26, 01:46 -:
A minute later he got greedy. Tried to withdraw -10,000,000,000 Vests. Seemed to work. That's -10 Billion vests. Boy has got spirit!

---
2018-06-26, 01:47 -:
Then, I can only imagine he went from greed to straight up aspirations of world domination in a minute, because he tried to withdraw -1,000,000,000,000 Vests, one whole trillion of vests. That's ambition alright!

---
Seven days later... :
... Steem suffered the blockchain equivalent of a "Divide-by-Zero", by trying to execute a withdraw order of waayyy more vests than it has in the Vesting Fund (391,231,329,807 VESTS, or 391 Billion and some change) and went on to shut itself off, apparently. I wish I had more details on how that went exactly, maybe the SteemDevs can give's us the full story on that.
Nonetheless I must give my congratulations to the dev team, they totally saved the day. And of course the block producing witnesses as well. Some are still replaying all the transactions since the beginning of time, that takes quite a while. So please be kind to all of them, they deserve it.

---
---
Now who's this nijeah?
Apparently this is a Haejin troller, the account was inactive since January 8th, 2018, as you can see: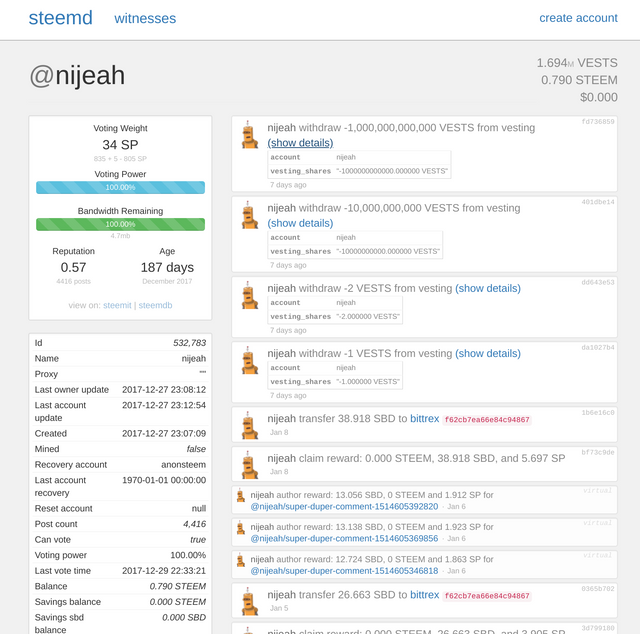 ...until, of course, the genius here had a "brilliant" idea seven days ago. I totally encourage you to check that account's history, it's amusing. But here are some highlights: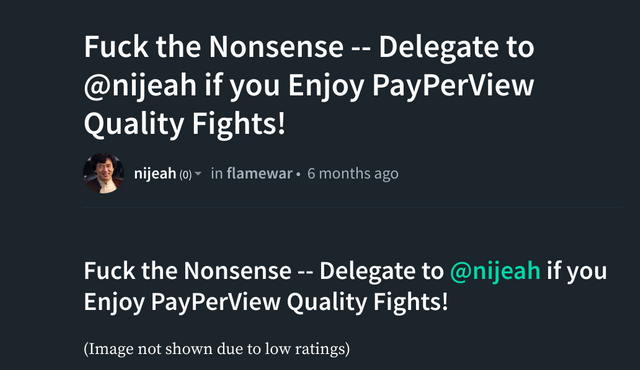 Our illustrious savant, asking for delegations.
---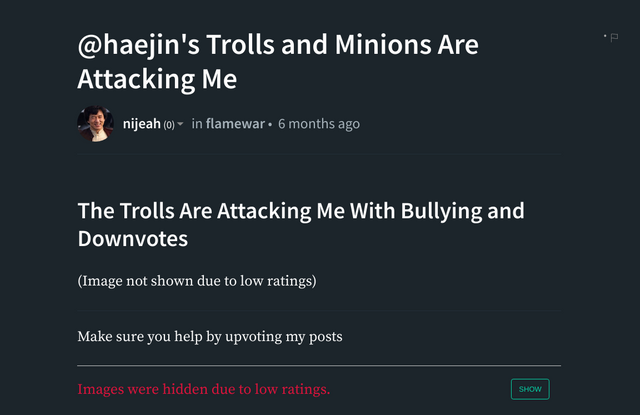 The prodigal child, asking for upvotes.
Note1: Just noticed @holger80 posted practically the same thing as I did. Oh damn...
Note2:
Note3:
Note4:
Final Note: