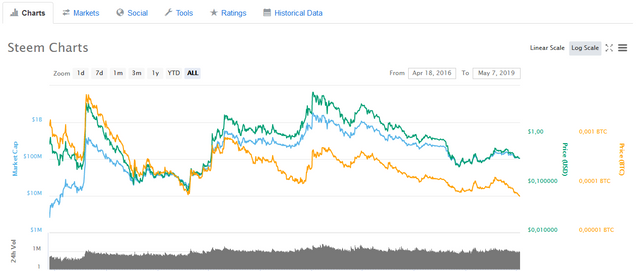 Dear steem-bountiers
as you can see from the chart, today Steem touch the lower line against BTC since april 2016.
I know we are great community, but it is true that our coin is no more interesting in market, so what you would like to say to our wonderful boss @ned?
We have @berniesanders, @themarkymark, @hatu, @holger, @knircky, @crypto-piotr, and many others who are gold members of this community, is it not time to take out the balls and do something???
I am nobody, but i think we should understand that steem need an help, not only say it is undervalue!!
If i will not got a serious answer, i will start to power down and leave steemit, after 17 months of loose i am a bit tired of anarchy, please let me know some reason why i should not think bad.
Thank You!